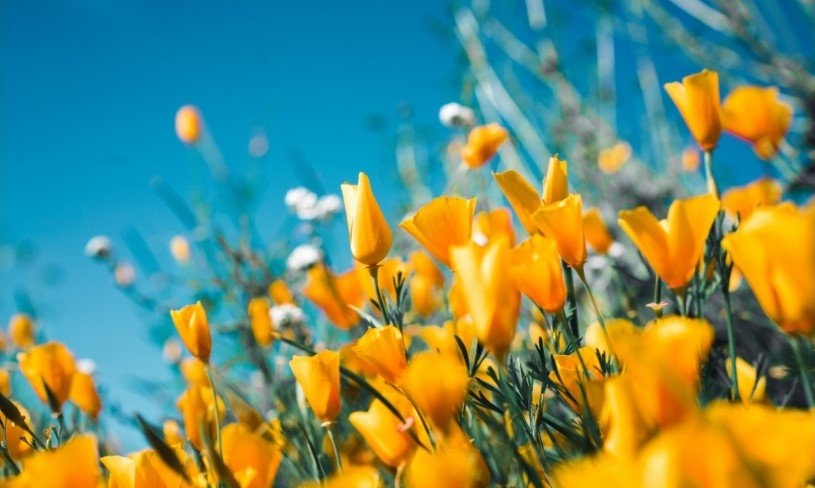 Celestine V. Herko, 97, of Uhrichsville, surrounded by her loving children, peacefully went to be with her Lord and carried on angel's wings to her heavenly home on Friday, August 20, 2021.
Born in Pliny, WV, she was the daughter of the late Russell and Margaret Smith and had retired after working several years in the healthcare industry.
Celestine loved sitting on the outside deck admiring her flowers and plants, soaking in the sunshine, breathing the fresh air, enjoying the antics of the many birds, deer and other wildlife.  She treasured her beloved cats, Boots and Lucky.  When inside, Celestine poured over recipes and could hardly wait to try many of them.  Additionally, she loved to sing and read her Bible and poetry.  When her health permitted, her faith was nurtured at the Cathedral of Praise Church in Uhrichsville.  A loving mother, her beautiful smile, cheerful demeanor, and full support of family activities will be missed.
She is survived by her children, Jeannie Hutchinson of Huntington, WV, Sandra (Terry) Hall of Denison, John (Wendy) Herko of Mount Juliet, TN, Robin Spindler of Marietta, Cathy (Brian) Richardson of Platteville, CO, Jimmy Herko of Naples, FL, Michael Herko of Uhrichsville and Dean Herko of Georgetown, TX.  Completing the family are nine grandchildren and 17 great-grandchildren; her sister, Marianne; and numerous nieces and nephews.
In addition to her parents, she was preceded in death by her husband, Charles Herko; and her son, David Herko.
A Celebration of Life memorial service is scheduled at 11 a.m. on Tuesday, August 24, at the Cathedral of Praise, 480 Morris St, Uhrichsville, OH. A private graveside service will be held in Union Cemetery at Uhrichsville.
Memorial contributions in Celestine's memory may be directed to Community Hospice, 716 Commercial Ave SW, New Philadelphia, OH 44663.
The post Celestine V. Herko appeared first on Geib Funeral Home & Crematory.