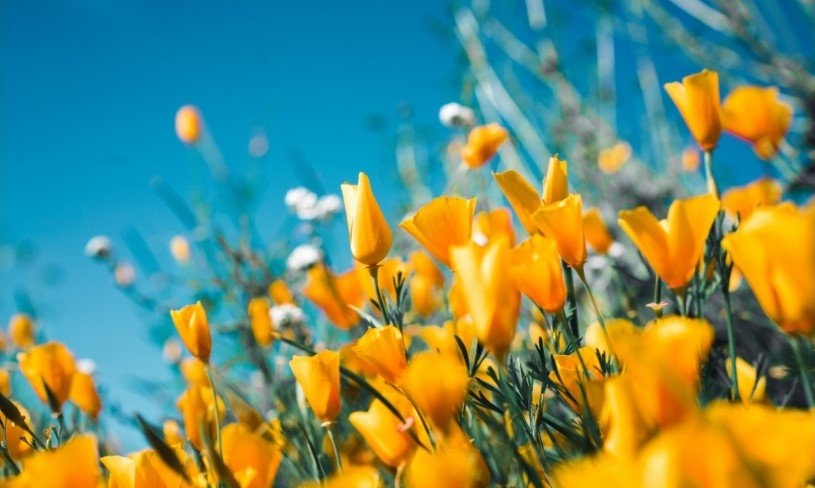 Willard Houston Rollins, 88, of Granbury, Texas passed away peacefully on September 10, 2021.  The second of six children, Will was born in Decatur, Texas on September 20, 1932, to Minnie & Delmar Rollins, and his siblings were Ed, Faye, James Noah, Joy and Robbie Rollins.
Will spent his childhood and teenage years in Haltom City, Texas where he was later adopted by Lawrence E. and Swan Samuel, and gained four more siblings: Ida Ruth, Sonny, Donald, and Barbara Samuel.
Will joined the United States Air Force in 1951 and proudly served his country during the Korean War.  In 1954 when he was stationed in West Palm Beach, Florida, he met and married Ann Therese Trivette and was blessed with five daughters:  Beth, Donna, Janet, Janine and Jo.
Early in his adult life, Will worked as a mechanic for Eastern Airlines in Miami, Florida, and during the late 1960s moved to West Palm Beach where he owned and operated Dan Trivette Frigidaire after taking over for his father-in-law.  Will moved his family to Blum, Texas in the late 1970s where he took up farming on a 450-acre wheat farm, and later attained his real estate license in the early 1980s.
Will met Virginia (Ginny) Nell Douglass during the mid-1980s, and they married on July 29, 1988, bringing together Will's five daughters and Ginny's two children, David and Kathy Douglass.
Some of Will's favorite hobbies were fixing up classic mustangs, mowing the lawn, growing vegetables in the garden, working crossword puzzles, woodworking, visiting his neighbors daily in his golf cart, gambling at Winstar Casino in Thackerville, Oklahoma, boating on Lake Granbury, and spending time with his family and friends.
Will is survived by his loving wife of 33 years, Ginny; sisters Robbie Rollins, Joy Jones, and Barbara Smith; children Beth Weston, David Douglass (Sandra), Donna Rollins (the late Richard Moore), Janet Pennington (Alan), Janine Friesen (the late Daniel Friesen), Kathy White (John), and Jo Morrison (Matt); grandchildren Dana Hughes, Jim Fox, Laura Burlison (Chris), Stephanie Douglass, Chad Douglass (Keally), Mason Weston (Charlotte), Miles Weston, Shiloh Terrell, Samantha Fudali (Krys), Abby and Allie White, and Bailey Morrison; great grandchildren Addilynn, Joella  and Penn Burlison; Garrett Hughes; and Zoey and Damon Terrell. "Pappy" will be greatly missed.
Visitation will be held at Wiley Funeral Home, Granbury, Texas, 6-8pm, Friday, September 17, 2021. Services at 10am, Saturday, September 18, 2021, Wiley Funeral Home. Burial following at Rose Hill Cemetery in Fort Worth, Texas.
In lieu of flowers, contributions to plant a tree in memory of Will may be made to the Arbor Day Foundation at shop.arborday.org under Trees for Others, Trees in Memory.