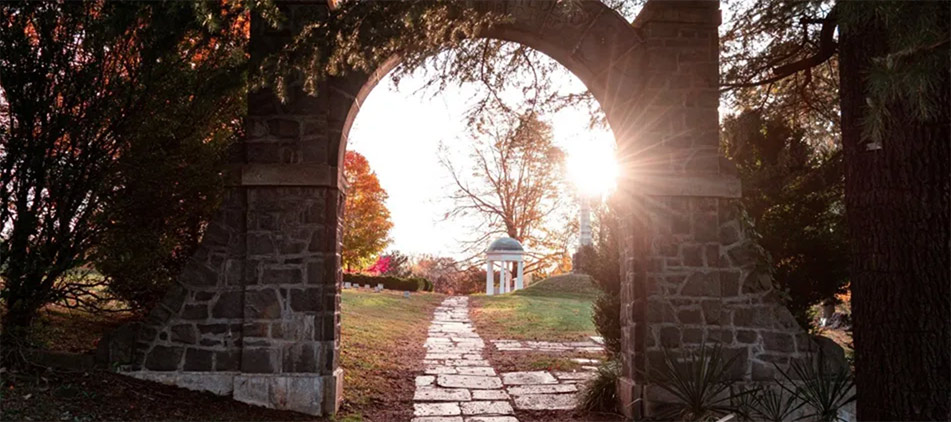 Sandra Joann Cermak was born on April 18, 1946 in Olean NY. She was the first
child of Jeane S MacWilliams and Francis T MacWilliams.
Sandra passed away on September 5th, 2021 at Northwestern Community
Hospital after a short illness, surrounded by and comforted by the presence of her
loving family.
Sandra is survived by her husband of 53 years, James Cermak. During their long
and loving union, Sandy and Jim had four sons: Jeffrey (Kara) Cermak, Greg
(Bridgid) Cermak, Christopher (Gabriela) Cermak, and Scott (Shawna) Cermak. Sandy and Jim
have been blessed with 11 grandchildren: Abigail (Anthony), Gillian, Michael (Madeline), Rachel, Tyler (Taylor), Douglas, Sophia, Ava, Viviana, Joseph and Thomas. A grandmother's love of her grandchildren was a keystone of Sandy's life. She cherished and cared for them. She took joy in all they did. She loved their calls and sending them cards. She found particular joy is assembling photo albums for each of them as a
chronicle of their lives.
Sandy's life revolved around her family. Some of her most cherished times were
the family gatherings that brought together all the people in this world that she
valued. The hugs, the laughs, the special food they shared, the photos she took,
the memories they made. All of this was accompanied with Sandy's characteristic
and oh so jovial laugh. Sandy was the heart of the family. She brightened all our
lives with her humor, her gentle ways, her generosity, and the unqualified love
she offered endlessly. Our lives have been profoundly blessed with her presence
and we are forever grateful for our time with her.
Sandy was a lifelong caregiver. Certainly, for her family but also in her role as a
Home Health Aide. For 35 years Sandy cared for innumerable individuals in their
homes. For Sandy, it was not simply a job. Those fortunate enough to be in her
care became her friends. She was devoted to their care. She always went beyond
what was asked and did what was needed. She went early and stayed late. Her
care was truly personal, tailored to the individual. She brought gifts and mourned
deeply if one of her charges became ill or passed. For them, she was the
sympathetic and understanding ear, the one who would always be there, the one
they trusted. We knew when she was troubled for her patients, as she could not
hide her concern….just one of her many endearing traits.
For 20 years, Sandy and Jim and her beloved brother, Mark drove to the Outer
Banks of North Carolina for the annual sibling reunion. She treasured those drives
and the time spent with her brothers and their spouses. For those times, Sandy
and her "sisters" became "The Sea Gals" who laughed, shopped for treasures, and
"chair surfed" in the sea. Special times, long remembered.
After her retirement, Jim and Sandy moved to their "Lake House" in William's Bay,
Wisconsin. Their lifelong dream of living there was realized after the home was
lovingly remodeled by their four sons. Her time there was precious. She was at
peace there. It was the place where family gathered, where she tended her plants
and herbs, where she fed her hummingbirds, where great meals were prepared
and shared, where she created family photo albums during cold winter days,
where she and Jim sat in front of the fireplace with their dogs, where she
decorated the house for every holiday.
Sandy was a light in our lives. She left us too soon. The darkness of her loss is
lessened by the memories of her gentle manner and her ready smile. Sandy gave
of herself for the benefit of all of us. We cherish every minute we had with this
remarkable and so sorely missed lady. It is so, so hard to say goodbye but we are
comforted that Sandy knew how much and how deeply she was loved.
Visitation, Friday, September 10th, 4PM to 8PM, Smith-Corcoran Funeral Home, 185 E Northwest Highway, Palatine. Visitation Saturday, September 11th, 9AM, until the time of the Funeral Service at 11AM at the funeral home. Interment private. In lieu of flowers, donations in Sandy's name may be made to Northwest Community Hospital Foundation, 800 W Central Rd, Arlington Heights, IL 60005 or https://www.nch.org/donate/. For funeral information 847-359-8020 or visit www.smithcorcoran.com
The post Sandra J. Cermak appeared first on Smith-Corcoran.