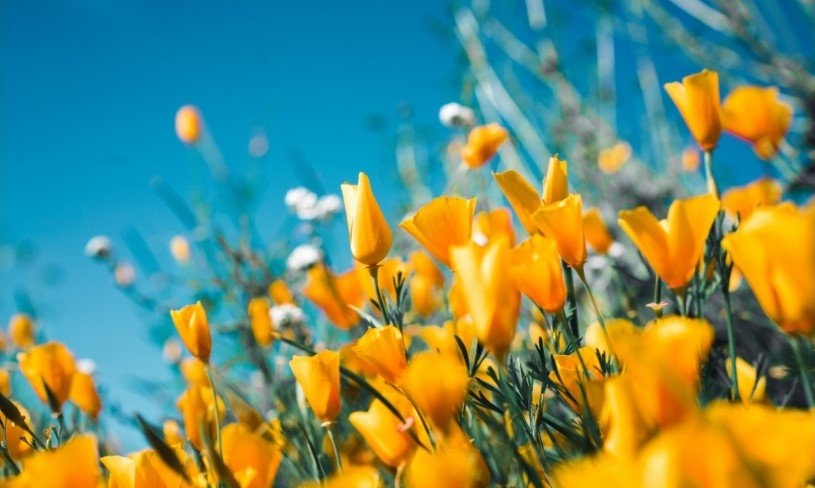 Robert V. (Red) Bagwell was born on August 9, 1938, in McFarland, California to Horace V. Bagwell and Gertrude Ogan Bagwell.
Bob passed away on Monday, February 13, 2023, after a long and courageous battle with Alzheimer's Dementia.
Bob and his wife Linda (Thornton) were introduced at church and were married on August 20, 1960, at the South Riverside Drive Baptist Church in Fort Worth, Texas. Their wedding was performed by their Pastor, Brother Bennie Richardson. Their wedding reception was hosted at the home of their pastor and his wife Dot.
Bob and Linda lived in Fort Worth, Texas until 1993, then moved to Granbury, Texas.
Bob worked with the Boy Scouts, Troop 50 for over 30 years and held many different positions in the troop. He was a select member of the "Order of the Arrow" and made many trips to Philmont along with his son Randall. After moving to Granbury, Bob and Linda played host to the Troop 50 Boy Scouts at their "Brazos View Ranch" several times a year, until moving to Acton in 2010. They also hosted many church functions at their ranch. They also felt blessed to have been a part of South Riverside Baptist Church, Fort Worth, Texas and Mambrino Baptist Church, Granbury, Texas.
Bob worked at Lectric Lites Company for (28) years, retiring with BFI Company. He was a member of the "Salesman With a Purpose Club." He was awarded the "Top Salesman Award" at their first annual meeting. He spoke at many high schools delivering speeches, "How to Soar with the Eagles instead of Flying with the Buzzards."
Bob and Linda square dance in the 1970's and were members of the Beachcombers and The American Heritage Dancers. They, along with their friends, Frank and Shirley Johnson, "Do-Si-Do" throughout Texas including dancing in front of the Alamo. They also square dance with the American Heritage Dancers on the square in Granbury. Pictures of them were on the front page of the Granbury Paper. It was Granbury's first Labor Day Celebration. They loved volunteering at the Glen Rose Nursing Home and met many dear friends.  Bob was an ordained Deacon, Sunday School Teacher and held many other positions in the Mambrino Baptist Church.
Preceding him in death were his parents, his uncle and aunt, Jimmy and Sally Edwards, brothers, James Bagwell and wife Sharon, Gene Massengale and stepfather, Louis Massengale.
Those left to cherish his memories, wife of 62 years, Linda Ruth Bagwell of Granbury, Texas (Acton); daughter, Teresa Loeber and husband, Charles of Little Elm, Texas; son, Randall Bagwell and wife Wendy of Millsap, Texas; sister- in- law Nancy Massengale; grandchildren, Dakota Wyatt and wife Dakota Cheyenne, Oswin Canote and Tommy Richardson and many cherished nieces and nephews and a bouquet of valued relatives and friends.
As a young man, Bob never had the opportunity to attend any Boy Scout Troops and therefore never had the opportunity to become an Eagle Scout thru his commitment to the Boy Scouts, his family and friends and his church. He signified the true meaning of an Eagle Scout and his Christian Faith.
"Loved you once, love you still. Always have, always will" Linda.
Visitation will be held at 12pm, prior to the service at 1pm, Sunday, February 19, 2023, at Wiley Funeral Home in Granbury, Texas.
Burial will be at 1pm, Monday, February 20, 2023, at Oakwood Cemetery in Honey Grove, Texas.
In lieu of flowers the family ask for donations given to Alzheimer's research.
Arrangements arranged by Wiley Funeral Home in Granbury, Texas.
The post Robert Vernon Bagwell first appeared on Silver Oaks Funeral & Cremations.