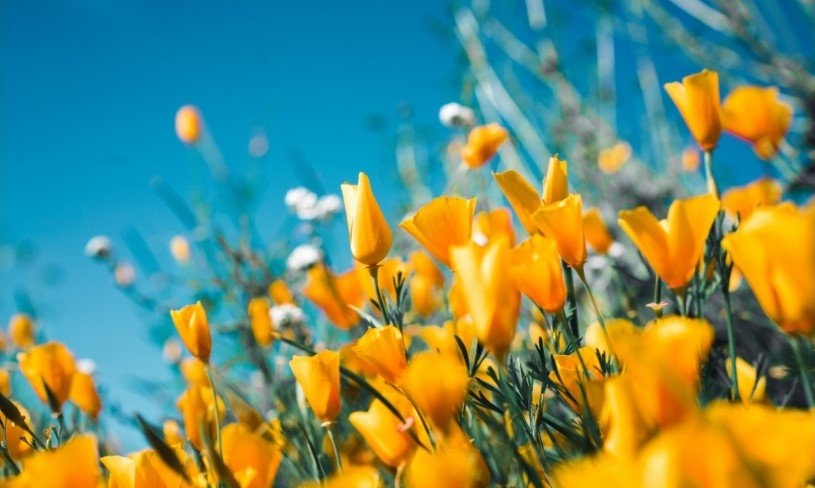 On Saturday, January 8, 2022, God wrapped his arms around Dick and whispered, "Enough suffering. Come to me and I will heal you and provide everlasting health and love".  He listened.
Dick was born on June 7, 1951 in Norfolk, Virginia to Joseph and Virginia Sprouse.  He graduated from Hampton High School in Hampton, Virginia in 1969.  During his high school years, he enjoyed playing sports, but was most proud of fulfilling the requirements to becoming an Eagle Scout and later in life, a Scout Master.  After graduation, he attended and completed a four-year apprenticeship school and become a certified pipefitter.  His career began at the Newport News Shipyard that led him to the nuclear power industry at North Anna Power Plant in Virginia.  In 1979, he began working at Comanche Peak Nuclear Power Plant in Glen Rose, Texas.  He eventually became a certified, multi-discipline, Level III Quality Control Inspector, educator and mentor.  His knowledge and expertise allowed him to work at power plants in Colorado, Florida, Louisiana, Michigan, Texas and Virginia.  He took his positions seriously, but he enjoyed showing his sense of humor and loved having a good time.  He truly cared for all of his peers that he encountered throughout his career.
He married his wife of 35 years, Rhonda McCarty on April 18, 1986 in Bay City, Texas.  They met on a blind date in 1984, which was arranged by his best friend and his wife.  After that meeting, they were inseparable.  Jokingly, Dick was reminded (frequently by his wife) about his good fortune.  Dick and Rhonda each brought a son into their commitment; Patrick "Ric" McCarty and Richard "DJ" Sprouse, Jr., and are blessed with two additional children, Cody and Rebecca "Becca" Sprouse.
Dick was our "bionic" man, having had a double-knee replacement; double-lung transplant, cataracts removed on both eyes, most recently a fractured hip replacement, and was currently on two kidney transplant lists.  He was a fighter and fought hard for every step and breath.
He loved all sports.  Dick coached many children in youth soccer, basketball, football and baseball in Granbury, Texas.  He was also the biggest "fan in the stand" while watching his wife, children and grandchildren play sports or their involvement in school activities.   Everyone knew he was there when you heard and anticipated him announcing, "That's my grandson/granddaughter!" when a great play was made.  He also enjoyed traveling with his family.  It did not matter how, when or where, he was always on the go – even if it was a 16-hour round trip car ride just to see snow.
We thank God for the time we had Dick to love and hold.  He was a wonderful man, husband, father, brother, grandfather and friend to many.  We will never stop loving him and will keep him in our hearts forever.  A special message from our family:  "…love you too, Dad".
Dick was preceded in death by his father and his wife, Joseph and Jean Sprouse; his mother, Virginia Sprouse and his dearly beloved son, Ric McCarty.  He leaves behind his loving wife, Rhonda; son and wife, DJ and Ashley Sprouse (Waxahachie, VA); son and wife, Cody and Tabatha Sprouse (Crowley, TX); daughter, Becca Sprouse (Stephenville, TX); brother and wife, Joe and Lara Sprouse (Port Orange, Florida); grandchildren, Brooklynne, Rylee, Cooper, Randi, Ryker and Hadlea, and many loved nieces and nephews across the country and Canada.
Family and friends are invited to attend Dick's memorial service on Saturday, January 22, 2022, 10:00 am, at Wiley Funeral Home, 400 E. US Hwy 377, Granbury, TX.  We would like to ask that you join us in wearing red in Dick's memory and in recognition of heart health.
Extended prayers are continuously being lifted to the selfless individual and his/her family that donated a set of lungs, which provided Dick and his family 3 years and 4 months of extended, precious time to spend together.  In addition, we would like to show our appreciation to our prospective kidney donor, who so graciously volunteered her organ to Dick, but time would not allow.
Our entire family would like to extend our gratitude for the care and compassion that was provided by the staff at UT Southwestern Medical Center, Clements Hospital, Blue Tower.  A special thank you to the Lung and Kidney Transplant Teams that treated him like a family member.  You will forever hold a place in our family's heart.
Please consider any donations to be offer to University of Texas Southwestern Medical Center in Dallas, Texas https://www.engage.utsouthwestern.edu/donate-now or Texas Tech University Health Science Center, University Medical Center Southwest Cancer Program in Lubbock, Texas https//www.umchealthsystem.com/giving/donate-to-umc