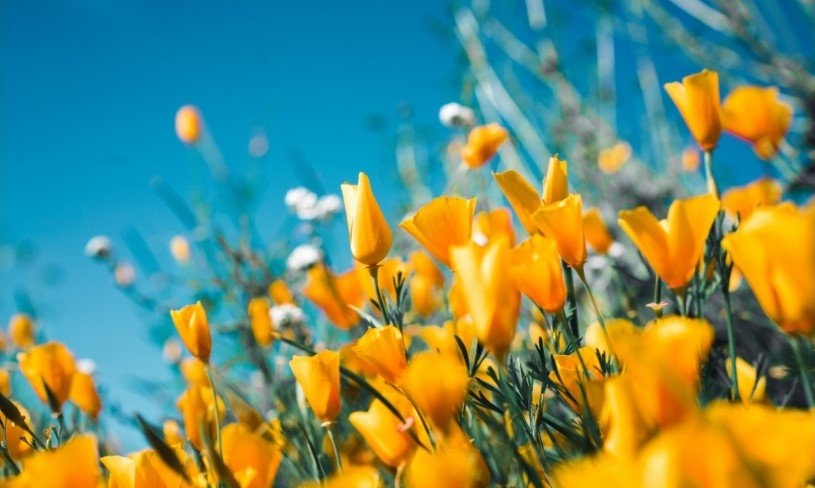 Patsy Ruth Cooper, age 87, went home to be with her Lord and Savior on Sunday, April 23, 2023.
Service:  11:00 am, Tuesday, May 2, 2023 at Victory Baptist Church, Weatherford, Texas.
Interment:  2:00 pm, Tuesday, May 2, 2023 at Moore Memorial Gardens, Arlington, Texas.
Visitation:  10:00 to 11:00 am, prior to the Service
Patsy was born May 21, 1935 in Boyd, Texas to the late Robert Franklin Edwards and Audra Early (Loafman) Edwards. She was the middle of seven children.  They moved to North Fort Worth when she was in the second grade.  Patsy attended Washington Heights Elementary and Elder Junior High, then graduated from Technical High School in 1953.
That same year she gave her heart to the Lord.  She married her husband Gary on June 23, 1955 after knowing each other since early teen years, going to church together and singing in the choir.  Patsy and Gary were married 38 years before the Lord called him home in 1993.
Soon after they were married, Gary was drafted and stationed in Chicago where Patsy worked for a typing pool at Southwestern Petroleum.  Upon their return to Texas, she worked as a typist and bookkeeper at Shannon's Funeral Home. She started working at the Fort Worth Stockyards in 1959 and in 1978 was made Office Manager.  In 1982 she was named Vice President of the United Stockyards Corporation, Fort Worth Division; the first woman vice-president in the Stockyard's 82-year history. Patsy worked there for 25 years and retired in 1984.  She then went to work for the newly started IBFI (Independent Baptist Fellowship International) as Office Manager for 10 years.
Patsy was a member of Lakeland Baptist Church from 1972 to 2015 where she played the piano, sang in the choir, as well as helping with many other areas of the Church.  In 2015, she moved to Weatherford where she joined Victory Baptist Church.
She was a devoted wife, mother, grandmother, and friend.  Patsy had many hobbies consisting of crafting, choir, playing the piano, and was a world traveler.
Patsy was preceded in death by her parents, Frank and Audra Edwards; husband, Gary Cooper; brothers, Welcome Edwards and T.F. Edwards; and sister, Lois White.
She is survived by her two daughters, Becky Zacharias and husband, Kyle, Audra Matlock and husband, Todd; granddaughters, Lauren Zacharias and Jana Zacharias; siblings, Foy Edwards and Martha, Bobbie Reeves, Liz Zint and Bob.
The family would like to express a special thank you to the Staff and Residence of Brookdale Assisted Living for their loving care and friendship.
The post Patsy Ruth Cooper first appeared on Silver Oaks Funeral & Cremations.