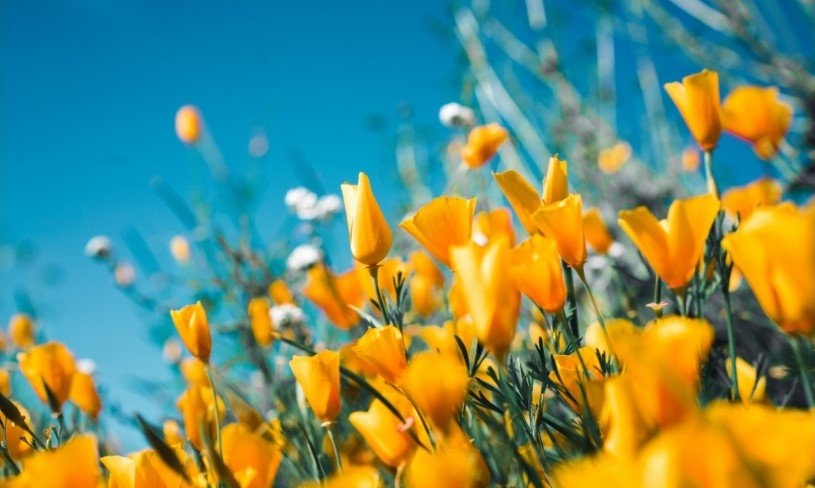 NANCY JANE BRIDGES-KEESE WAS BORN  OCTOBER 10,1941 AT BAYLOR HOSPITAL IN DALLAS, TEXAS.  SHE WAS THE DAUGHTER OF ELISABETH AND JACK W. BRIDGES, SR. OF GLEN ROSE, TEXAS.  WIFE OF PERRY WADE KEESE AND MOTHER TO THREE SONS, BERRY WATERS, KEVIN STEWART, AND LEWIS KEESE AND ADOPTIVE MOTHER AND FRIEND TO MANY.
NANCY WAS REARED IN SOMERVELL COUNTY, ATTENDED GLEN ROSE PUBLIC SCHOOLS, AND ATTENDED TARLETON STATE COLLEGE.   SHE WAS CHRISTENED IN THE 1ST METHODIST CHURCH AND WAS A LIFE LONG MEMBER THERE.
OTHER MEMBERSHIPS INCLUDED: FORT WORTH JR. WOMAN'S CLUB, INTERNATIONAL BETA SIGMA PHI, ORDER OF THE EASTERN STAR, TARLETON STATE UNIVERSITY ALUMNI, AMERICAN QUARTER HORSE ASSOC., TEXAS SOUTHWESTERN CATTLE RAISERS  ASSOC., NATIONAL COWBOY HALL OF FAME, FRIENDS OF THE RODEO ASSOC., PRO RODEO HALL OF FAME,  RODEO COWBOY ALUMNI ASSOC. ,  RODEO HISTORICAL  SOCIETY, NATIONAL COWGIRL HALL OF FAME AND MUSEUM, DINOSAUR VALLEY SHOOTING RANGE,  MEMBER OF A.S.C.S., AND NATIONAL RETIRED TEACHERS ASSOC.
NANCY BEGAN HER ASSOCIATION WITH BANKING AT AN EARLY AGE WHEN SHE WENT TO WORK AT THE FIRST NATIONAL BANK IN GLEN ROSE AT AGE 12. AFTER ATTENDING TARLETON COLLEGE, SHE WORKED FOR FORT WORTH SAVINGS AND LOAN AND CONTINUED PART-TIME AT THE GLEN ROSE BANK  PERIODICALLY FROM 1961 UNTIL 1977 WHEN HER FATHER SOLD THE  BANK.  DURING THE EARLY 1980'S SHE WAS A BOOKKEEPER FOR BRADLY AND CARTER INSURANCE IN GRANBURY, LEAVING THERE TO BECOME SECRETARY TO THE VICE­ PRINCIPAL AT GRANBURY HIGH SCHOOL. SHE LATER WAS EMPLOYED BY BROWN AND ROOT CONSTRUCTION COMPANY AS A SECRETARY IN THE PERSONNEL OFFICE. IN 1982 SHE MARRIED WADE KEESE AND BECAME A  SUBSTITUTE TEACHER FOR THE G.I.S.D. IN ADDITION TO FARMING AND RANCHING AT THE CASA ROJA RANCH AND AS CARE-TAKER TO HER PARENTS (MAMA B. AND BIG JACK BRIDGES SR. )  AFTER RETIREMENT SHE MOVED BACK TO THE RANCH "TUSCANA" THAT SHE AND HER HUSBAND BUILT.
NANCY HAD A LIFE-LONG LOVE AFFAIR WITH HORSES AND GREW UP RIDING A WORLD CHAMPION QUARTER HORSE NAMED "BOOGER -BEAR". SHE WON SEVERAL CHILDREN'S CLASSES WHEN ONLY 4 AND 5 YEARS OF AGE  AT THE FORT WORTH STOCK SHOW, MINERAL WELLS, AND SAN ANGELO HORSE SHOWS. SHE LATER BARREL RACED WHILE IN COLLEGE AT NIRA RODEOS.
NANCY WAS PRECEDED IN DEATH BY HER HUSBAND WADE KEESE, PARENTS JACK W. BRIDGES SR. AND ELISABETH MCANULTY BRIDGES, AND BILLY BRIDGES AND MARY LEE LILLY.
NANCY IS SURVIVED BY HER BROTHER JACK W. BRIDGES JR AND BOBBIE BRIDGES OF GLEN ROSE, TEXAS, SONS BERRY WATERS OF GEORGETOWN, TEXAS, KEVIN STEWART AND WIFE EMBER OF GLEN ROSE, TEXAS AND LEWIS KEESE AND WIFE KELLY OF GLEN ROSE, TEXAS, GRANDCHILDREN KANYON AND KASEY KEESE, TEGAN AND STERLING STEWART, AND MEGHAN AND JORDAN WATERS, AND NUMEROUS NIECES AND NEPHEWS.
SERVICE: 11:00 AM, THURSDAY, DECEMBER 30, 2021, WILEY FUNERAL HOME CHAPEL, GLEN ROSE, INTERMENT: SQUAW CREEK CEMETERY, VISITATION: 6:00 PM – 8:00 PM, WEDNESDAY, DECEMBER 29, 2021, WILEY FUNERAL HOME CHAPEL, GLEN ROSE.
MEMORIALS MAY BE MADE TO CAL FARLEY'S BOYS RANCH.