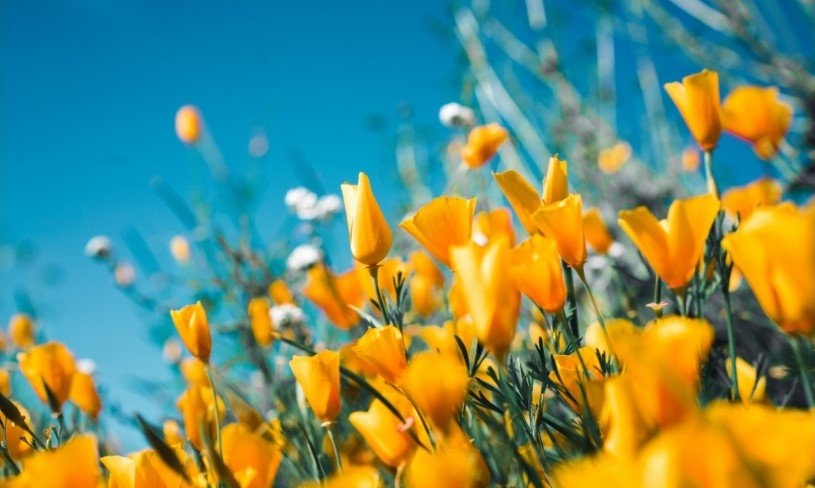 Mary Elizabeth (Hearn) Churchman passed from this life on August 25th, 2022 on her own terms – much like she led her extraordinary life. Mary graduated from Adamson High School in Dallas, TX in 1957 and then from North Texas State College in Denton in 1961. It was there that she met her beloved Joe Churchman, who at the time went by Mike, until Mary said no – she preferred Joe. So, he went by Joe…
In quick succession, she had two boys Edmond Joseph and David Shawn, and raised them to be independent and strong-willed, much to her delight and occasional chagrin. It made sense that she surrounded herself with three artistically minded men: a jeweler (Joe), a home designer (Ed), and an actor (Shawn) – because her true gift was coaxing the artist out of any person.
This gift served her well while teaching art for 36 years in the Dallas Independent School District at Rosemont Elementary, TW Browne Junior High, and Kimball High School. It was here that she perfected her "tough love" persona. Her classrooms were disciplined, spotless, controlled chaos, and brimming with possibilities. Although she ran a tight ship, there was no question that her students adored Mrs. Churchman, because there was no question, she adored them.
After 36 years teaching ("If I were a man, I'd run this joint by now", she said), she and Joe moved to South Fork CO for their Act Two, opening Wild River Jewelry and Gallery. And as if that wasn't enough, she got her opportunity to boss more men around when she became Mayor of South Fork. There's no truth to the rumor that the Mayor of South PARK was modeled upon Mary, but you can watch the episodes and judge for yourself. She didn't love being Mayor but she did love South Fork and attending Chapel of the South Fork church, and Mary and Joe lived there full time until 2009, when they began returning to Texas for the winters.
Granbury was everything they loved: friendly and artistic, and where margaritas flow freely during card games. She lost her love, Joe, in 2016; and then her eldest son Ed in 2019, and though she suffered she never lost her raucous sense of humor and vivacious spirit. "I love you, sweet girl/man!" was one of her favorite conversation closers, and she always meant it.
When it became clear to Mary that life would no longer be fun and tired of her pain, she refused medical intervention and passed quietly surrounded by those who loved her most. Mary is survived by her son Shawn and his husband Tom Spector; her brother Ronald Hearn, her granddaughter Haleigh Lanae Churchman; great-granddaughter Kayden Sage Lamb; and her son's widow, Kimberly Clanton Churchman.