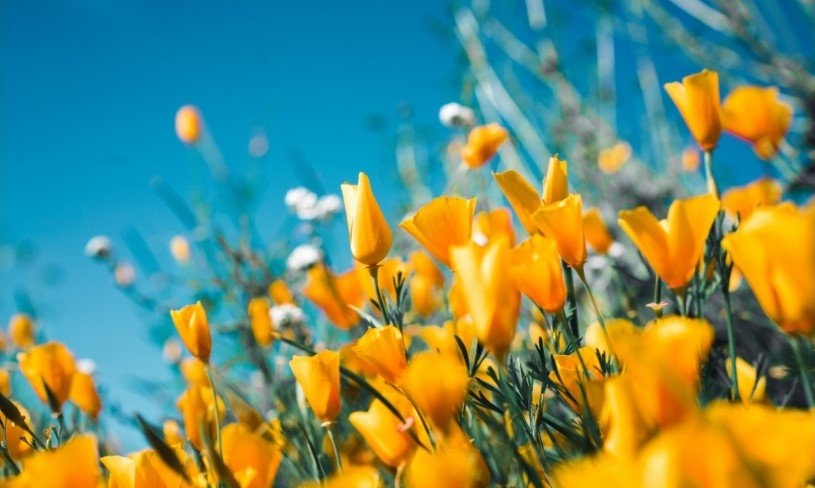 Mary Elaine Hunter, 76, of Wimbledon, England, died June 1, 2021 at home surrounded by her family. She frequently announced her love for The Lord and how excited she was to reunite with him. We know she is rejoicing right now!
Mary was born on February, 5 1945, the daughter of Manuel Acuna and Grace Katherine Chatfield. She was brought to America on the Queen Mary by her mother, Grace. She was raised in South Texas by her papa and grandma, Pablo and Angelita Acuna, who she adored.
Her life was full and complete when she had her four beautiful daughters until she met the love of her life, John Hunter. John had two sons and a daughter; Jim, John and Mollie ~ together they lived and planted roots in Granbury, TX.
If you asked Mary, she would say that her biggest accomplishment was becoming saved. She loved Jesus more than words can explain. Her hands touched so many people along the way as she would sing praises of her beloved Papa God.
She is preceded in death by her daughter, Holly Palmer, her husband, John Hunter, her mother, Grace, her father Manuel, her Papa, Pablo, her grandma, Angelita, her sister, Janette and her grandson, Joseph.
She is survived by her siblings; Paula Hayward, Eve A. Arnold, Mike McClure, Tina Schexnayder, Lorrie Lebeda, children; Dolly (Wesley) Spinner, Mary (Richard) Ellis, Mollie (Bobby) Fitts, Honey Palmer, John (Jenny) Hunter, Jim (Cindy) Hunter, nieces and nephews, grandchildren; Kristin (Jason) Harris, Adam Benton, Josh (Caitlyn) Durant, Whitney (Joe) Mowrey, Ethan, Kory and Kalli Ellis,  Destiny (Jr) Campbell, J.D. Hunter, James Calvin, Brennan and Holly Hunter, Christina, Matthew, Robert and Jessica and her great grandchildren.
Visitation will be from 5pm. to 7pm. Thursday; June 3, 2021 at Wiley Funeral Home in Granbury.
Funeral services will be held at 10AM. Friday; June 4, 2021 at Wiley Funeral Home Chapel in Granbury with burial to follow at Holly Hills Memorial Park in Granbury.