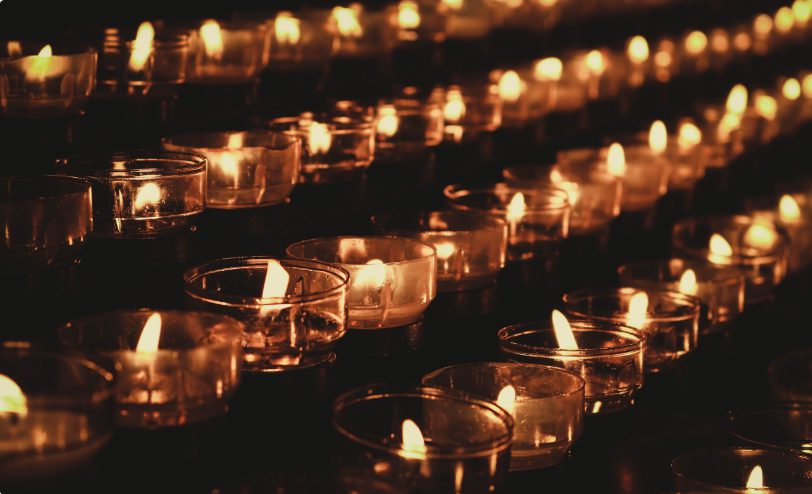 Marilyn Goodman went home to be with the Lord on April 12, 2021 after a valiant battle against cancer. She died surrounded by her family. No services are planned at this time.
Marilyn was born on October 21, 1934 to Herbert and Audrey Lee McEvers in Holdenville, Oklahoma where she lived with her parents and one sibling, Thomas McEvers. At the age of eleven through high school she attended Putnam City schools near Oklahoma City and graduated in 1953. While in high school she was a member of Rainbow Girls and attained "Worthy Advisor", the highest position.
She attended Stephens College in Columbus, Missouri until her marriage to Edwin Harold Goodman of Oklahoma City on February 13, 1954. Ed enrolled at Oklahoma University in August 1954 and their first daughter Cindy was born in September 1954. Cindy attended the OU nursery school while Marilyn worked at secretarial positions while Ed earned his degree.
After Ed finished his degree in Aeronautical Engineering, the family moved to Tullahoma, Tennessee where Ed was employed by Arnold Engineering and 2 more daughters were born, Susan Kay and Tina Lynn.
In 1963, Ed accepted a position with General Dynamics in Fort Worth, Texas where the family lived for 14 years. During that time, Marilyn was the branch manager of a Savings & Loan and was active in the Circle T Council Girl Scouts, both as a leader, association chair and camp counselor. Marilyn also invited many students from around the world into her home through the Experiment in International Living.
Another move to farmland outside Cleburne, Texas occurred in 1977. Marilyn was again offered the position of the branch manager of the Savings & Loan in Cleburne. In 1980 she resigned her position to start her own business: The Diet Center and Color Me Beautiful.
After several years of success, she sold her business and began to travel worldwide with Ed as he represented General Dynamics in foreign sales. Her travels included Europe, Egypt, Korea, Australia, New Zealand, Ireland, and Scotland.
Her lifelong pursuits that she truly enjoyed were traveling, entertaining in her home, gardening and loving her husband, children and grandchildren. She was thrilled when anyone visited her home and was a caring and gracious hostess.
Marilyn is survived by her husband Ed Goodman of Godley, daughters Cindy Kothmann of Mason, TX, Susan Baker of Oklahoma City, OK and Tina Haywood of Granbury, TX, five grandchildren and four great grandchildren.
The post Marilyn Goodman first appeared on Martins Funeral Home.