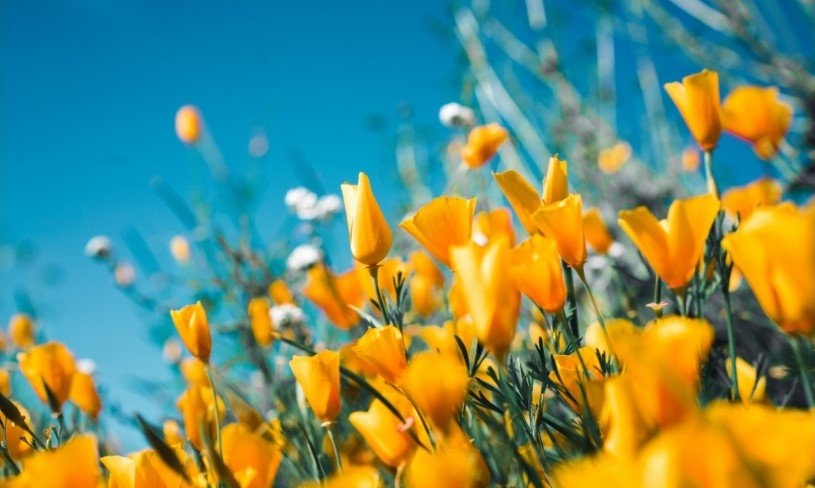 Lucille Johnson, 93, beloved mother, grandmother, and grand-grandmother, of Tolar, Texas, passed away on Wednesday morning, May 3, 2023, in her home.
Visitation will be from 3 until 5, Sunday afternoon, May 7, 2023, at the Wiley Funeral Home, 400 Highway 377 East in Granbury.  Funeral services celebrating her life will be held at 11 a.m., on Monday, at the funeral home, followed by burial at Tolar Cemetery.
Lucille was born in Morgan Mill, Texas, on December 12, 1929 to Ray & Demple Earp.  She married Earnest Whitt "Tony" Johnson on October 28, 1950.   From an early age, Lucille was a "farm girl who love the country life."  She was a processional seamstress and worked for many years at the Factory on the Square in Granbury.   She enjoyed doing crafts including crochet and embroidering.  Additionally, Lucille enjoyed working in her vegetable garden and canning.  Most of all, Lucille will be remembered for her faith and for the devotion she had for her family.
Lucille is survived by her sons, Mike and Terry (Kathy) Johnson; her grandchildren, Teressa (Craig) Potter, Teri Sue (Darrell) Robinson, Christina (David) Robinson, Justin Johnson, Jessica Johnson, James Daniel (Jurcae Hunter) Christensen, Josia Gowan, Amy (Jason) Stamm, Tony (Brandi) Johnson, and Michael Smith; and by her great-grandchildren, Tiffany Potter, Jazmine Potter, Ethan Robinson, Chloe Davis-McCauley, Leanne Patterson, Logan Patterson, Genesis Johnson, Madison Stamm, Isis Haggard, Mailen Johnson, Asher Johnson, Gatlin Johnson, Memphis Hunter, Daylen Hunter, Toby Johnson, Atticus Gowan, and Salem Gowan; and by her great-grandchildren, Anthony, Jackson, and Gabriel Potter.
In addition to her parents, Lucille was preceded in death by her husband, "Tony" Johnson; son, Timmy Lynn Johnson; her daughter, Tawnya Moss; and by her daughter-in-law, Debbie Johnson.
The post Lucille johnson first appeared on Silver Oaks Funeral & Cremations.