John Charles Francis, Sr.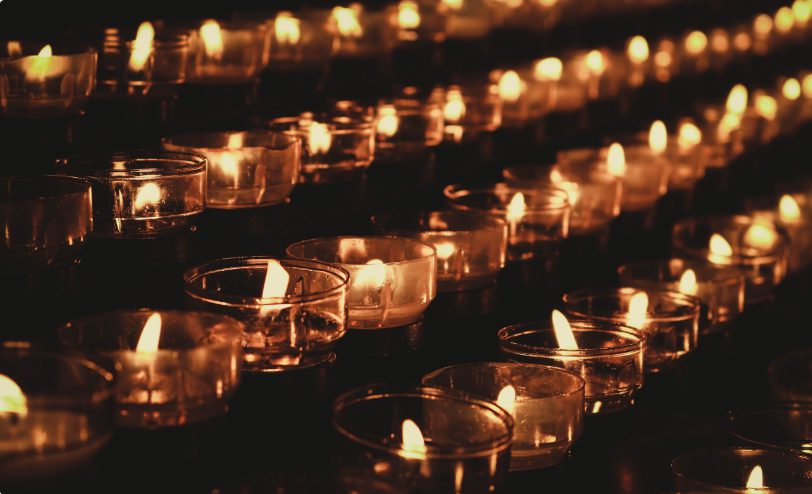 It is with profound sadness that we announce the passing of John Charles Francis, Sr. He was a devoted and loving father and husband with 62 years of marriage, respected a pharmacist, a dedicated member of the St. Thomas the Apostle Catholic Church, a 3rd and 4th – degree member of the Knights of Columbus, a proud member of the Omega Psi Phi Fraternity, and beloved friend to many.  John passed away on February 13, 2023, at the age of 89.
Rosary: 10:30 a.m., Thursday, February 23, 2023 at Saint Thomas the Apostle Catholic Church
Mass of The Resurrection:  11:00 a.m., following Rosary at Saint Thomas the Apostle Catholic Church
Born in Beaumont, Texas in 1934, to Wilfred and Lottie Roy Francis, he had six siblings.  John was a man of deep faith, committed to his Catholic beliefs, and actively served his church community as a Eucharistic minister and Acolyte.  John was united in holy matrimony with Rose Crout Francis, the couple raised four children: Karen, Stephanie, Jacqueline and John Jr (Jay).  He also demonstrated his faith through his work with the Knights of Columbus and the Food Pantry, where he served with distinction.  John was a shining example of the order's principles of charity, unity, fraternity, and patriotism.
John was an exceptional man who lived a fulfilling and meaningful life.  After graduating from Texas Southern University School of Pharmacy, he served his country at Fort Carson Army Base in Colorado Springs.  John worked his way up to Chief Pharmacist at the VA hospital in several locations throughout his career. John retired in New Orleans, Louisiana.  His knowledge and expertise were highly valued by his colleagues and patients.  John was always willing to lend an ear to anyone who needed advice or guidance, and he took great pride in helping others.  His kindness, generosity, and compassion made him a beloved figure in his community, and he will be deeply missed by all who knew him.
John had a passion for sports, and he enjoyed watching his favorite teams whenever he had the chance.  He loved all kinds of sports but especially enjoyed watching his grandchildren/great-children play football, softball, t-ball and soccer along with watching dance.  He was also an avid do-it-yourselfer, completing numerous home and car projects over the years.
John loved life, always finding joy and beauty in the world around him.  He had a passion for children and music, and he took great pleasure in experiencing new things and meeting new people.  His infectious spirit and zest for life were an inspiration to all who knew him.
Above all, John was a dedicated and loving father.  He cherished his children and was always available to them, offering guidance, support, and unwavering love.  He instilled in them a strong sense of values and a commitment to service; He was immensely proud of their accomplishments.  John's unwavering love and devotion to his family were evident in everything he did – a true family man.
John was preceded in death by his parents; siblings, PJ Francis, Wilfred Francis Jr., Philomena Simon, Louanna Nixon, Julia Minix and Matthew Francis; and his grandson, Jeremy Christopher.
John Francis Sr. is survived by his loving wife, Rose Francis; his children, Karen (Andrew) Shutt, Stephanie (Steven) Spears, John Jr. (Likita), and Jacqueline Francis; his grandchildren, Hilarie (Eric) Baumgartner, Sydney Spears, Jon-Michael Boyd, Matthew (Naomi) Shutt, Joseph Shutt, and Jacob Shutt; and his great-grandchildren, Lennon Baumgartner, Theo Baumgartner, Isaac Shutt, Eli Shutt and Audrey Shutt.
His memory will be cherished by all who had the privilege of knowing him.  He will forever be remembered as a kind, compassionate, and wise man who touched the lives of many.
The post John Charles Francis, Sr. first appeared on Silver Oaks Funeral & Cremations.