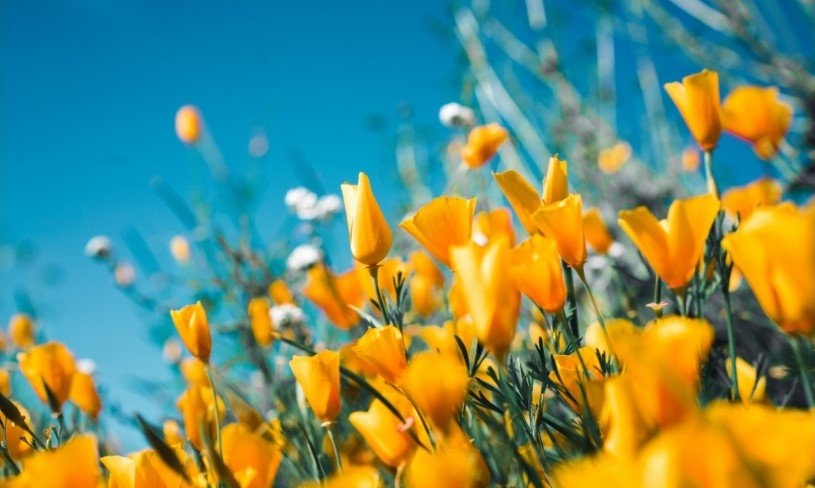 It is with deep sorrow and much love that we mourn the passing of Hazel LaVerne King on Wednesday, May 11, 2022 at the age of 92, at her daughter's home in Granbury, Texas.
Known to everyone as LaVerne, she was born at her family's farm northwest of Kress, Texas to Robert "Platt" Reed and Gladys Irene Tannahill on February 22, 1930.
Attending Kress High School through her Junior year, she married Weldon Carl King at the Seth Ward Baptist Church Parsonage on June 1, 1947.
A longtime resident of Plainview, Texas, LaVerne had a long working career at Eaton Stationery and Byron Jackson Pumps. In the mid 80's she and Weldon moved to Amarillo, Texas where they managed the Overnite Trailer Inn RV Park until their retirement in 1990 to Howardwick, Texas.
LaVerne and Weldon moved to Granbury, Texas in 2000. After her husband's passing in 2004 and 57 years of marriage, she volunteered her time as a member of the Lake Granbury Medical Center's Auxiliary as a "Pink Lady". Doing her service work in the Gift Shop at the Hospital, she received her Service Hour Award 2,500 Hour Bar in May of 2017.
Having learned the game of football from her youngest son, Kevin, she was an avid football fan. A diehard Dallas Cowboy fan through the good times and bad, she rarely missed a game on tv. When Dallas was not playing on tv, she enjoyed the college games as much.
Many fond memories were made with her fried chicken, meringue pies, spur of the moment picnics, RV camping trips, her spirit of adventure, her excitement and willingness to play table games, and just sharing time with her family.
LaVerne, a loving and caring mother, a devoted wife, who lived her life with the lessons taught by her parents of being Christian, hard work, and truthfulness will be missed by her loving family and friends.
Preceded in death was a son, Roger Daryl, her parents, Robert Platt and Gladys, two brothers: R.P., Jr. and Bill Reed, a sister Waldine "Dean" Cloyd, sisters-in-law, Louise and Carolyn Reed, and son-in-law, Pat McGuire.
She is survived by three children: two sons: Steven D. and wife, Renee of Broken Arrow, OK., Kevin Reed and wife Diane of Lubbock, TX.; one daughter, Beverly G. McGuire of Granbury, TX.; three grandchildren: Layla, Laken, and Sky; two great grandchildren: Kristin and Oliver; and numerous nieces and nephews.
Visitation: 4-6pm, Sunday, May 15, 2022, Wiley Funeral Home in Granbury, Texas.
Graveside Service: 10am, Monday, May 16, 2022, Holly Hills Memorial Park in Granbury, Texas.