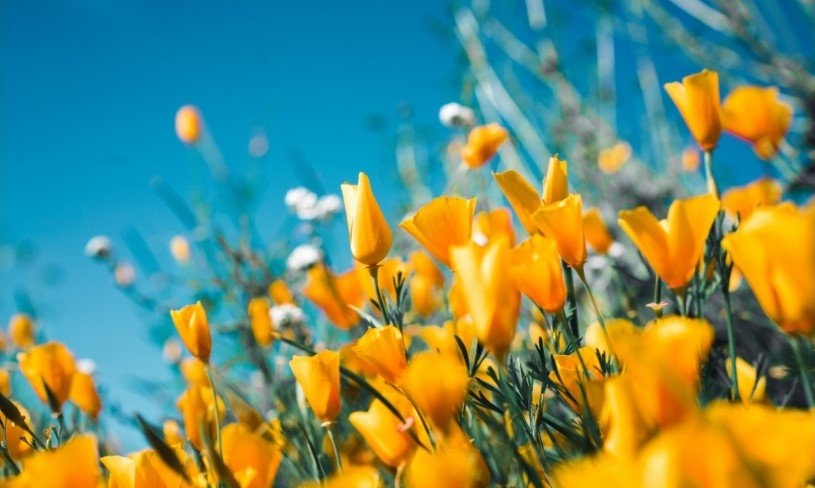 George Harry Burke, age 76, departed this life and entered his eternal Heavenly home on September 17, 2021.  A visitation will be held on Tuesday, September 21, 2021, from 6pm until 8pm at Wiley Funeral Home. Funeral service is at Acton Baptist Church, September 22, 2021, at 2:00pm. Interment will follow at Holly Hills Memorial Park.
George was born December 16, 1944 in Freeport, Long Island, New York, the only child of George William and Doris Elizabeth Burke.  The family lived in New York until George was 18 months old, when, due to Doris's health, they moved to Phoenix, Arizona in a jeep and travel trailer.  George attended Phoenix Christian High School, performing in the band, singing in choir, and earning money as a paper boy.  During his high school years he gave his heart to the Lord.
He attended Pasadena Nazarene College in California, where he majored in music and education.  During his college years, he served a church as Minister of Music, worked as a printer, met Marie Lappinga, and felt God's call to Christian service.  Upon graduation he moved to Kansas City, Missouri to attend the Nazarene Theological Seminary, but soon returned to marry his sweetheart, Marie, December 22, 1967.  Together, they returned to Kansas City, serving together in music at Southwood Church of the Nazarene, and George graduated with a Master's in Religious Education.
George's next ministry position was Minister of Music, Education and Youth at Santa Ana First Church of the Nazarene in California, where, among his many responsibilities he directed the "Inspirations" traveling youth choir.
In 1973 George and Marie moved to Burleson, Texas, where he bought 5 acres of land, raised horses, cows and had a huge garden.  He was an educator in Everman, Texas, teaching high school and junior high choirs and served as Minister of Music at Fort Worth First Church of the Nazarene.
1978 was a big year for George, as he graduated from North Texas State University with a degree in counseling and George and Marie adopted their first son, David.  In 1980 he became a school counselor, which was his career until retirement.  In 1983 their second son, Steven, was born.
George continued to serve in music ministry at Arlington First Church of the Nazarene, Burleson Church of the Nazarene, and then as a volunteer.  George and Marie joined Acton Baptist Church in 2003 when they moved to Granbury.  There he served in Sunday school and deacon leadership.  He enjoyed going on many mission trips to Venezuela, Costa Rica, Juarez, Canada, Thailand, and Texas. George's favorite are of service was being a loving, father who motivated his sons to have strong faith, character, and be resilient in the face of life's challenges.
George was a leader in any organization he became a part of.  One of his passions was the Texas State Teacher's Association, where he served in leadership positions and advocated at the Texas State Legislature.  A quote that was given to describe him said, "Some men see things as they are and say, why.  I dream things that never were and say, why not."
Life was not all work for George.  He enjoyed his RV, traveling to almost every state.  He enjoyed tours of England and Europe, and cruises to the Mediterranean, Caribbean and Alaska.  He enjoyed his boat for family and to entertain many youth groups on the lake.  He loved his grandchildren and always wanted to share his hospitality with everyone.
George is survived by his wife, Marie; son David and wife Valerie Burke; son Steven and wife Shelley Burke. Grandchildren are Dalton, Dylan and Shane Keeble; Jackson, Ella, Logan and Elliott Burke. Great grandchildren are Kaleb, Isabella, Sophia, Evelyn and Olivia Keeble.
He marked a verse in his Bible that depicts his testimony and ministry:  "Let us hold fast the profession of our faith without wavering; (for He is faithful)….not forsaking the assembling of ourselves together, as the manner of some is; but exhorting one another; and so much the more as you see the day approaching."  Hebrews 10:23, 25.  His favorite motto was:  Love; Care; Share.
Under the direction of Wiley Funeral Home, Granbury, Texas