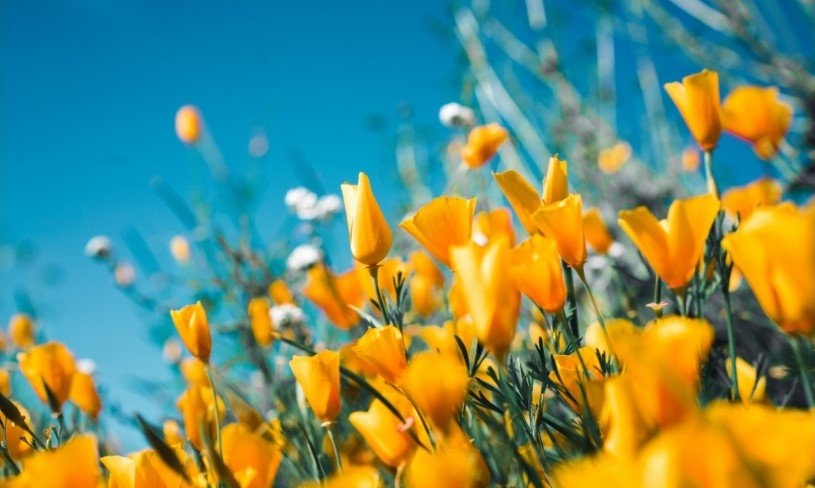 Claudia Michel Jeffcoat passed into the loving arms of her savior, Jesus, May 5, 2023, surrounded by her family.
A visitation will be held at Biggers Funeral Home in Lake Worth TX Monday May 8 from 6:00 to 8:00pm.  A graveside service will be held Saturday, May 13th at 12 noon, Mount Olivet Cemetery in Fort Worth TX.
Biggers Funeral Home is coordinating arrangements.
Claudia was born in Keller Texas on March 14, 1937, and moved to the Fort Worth area with her family as a child.  She married the love of her life, John Michel June 20, 1953.  Mr. Michel passed away in 1988.  She married Laverne Jeffcoat December 8, 2000.  She retired from Dillards Distribution Warehouse in 2001 and was a member of Belmont Park Baptist Church for many years until 1979 and First Baptist Church of Lakeside from 1979 to present.
She is preceded in death by her parents Clyde and Thelma Cribbs, husband John Michel, second husband Laverne Jeffcoat, brother F. C. Cribbs, daughter-in-law Anna Frazier Michel, and son-in-law Steve Eichner.
She was a loving and devoted wife, mother and "mamaw".
She is survived by her 3 children Dwayne Michel, James Michel: wife Sandi Sheppard Michel, and daughter Louise Eichner.  Grandsons: John Michel; wife Jessica, Andrew Eichner; wife Casey and Michael Michel.   2 great grandchildren: Bailey and Timothy.  Many nieces, nephews and extended family, who also affectionately referred to her as "Mamaw".
Her daughter Louise fondly remembers her mother as a constant in her life who taught us to love and honor God both in word and deed, always available to encourage and serve family and friends. She had a tender heart and loved well.  We enjoyed asking her, "who's your favorite mom?" because we knew her reply would always be the same, "I don't have a favorite, I love all 3 of my kids".
She and her grandson Andrew shared a love and Baseball, especially the Texas Rangers.   He remembers fondly the times she would play catch with him as child with her as the pitcher and him as what he called the "squat down pitcher".  He knew without a doubt he was loved by his mamaw.
Her daughter in law, Sandi says of her, "She was the easiest to buy gifts for.  I knew I could get her anything Texas Rangers related.  If she wasn't their biggest fan, she was close.  She always believed the players were family and was heartbroken anytime one of them was released or traded."
Her middle son James says of his mother: I always loved making mom laugh, laughing with her, and sometimes, at her. She would often introduce us as, this is, Dwayne, my oldest, quiet, reserved son. This is Louise my sweet baby girl, and this is James my smart aleck middle son. At some point I began to interrupt her and say, "Please, let me; "This is Dwayne her oldest, quiet son. This is Louise, her sweet baby girl. And I am James, her middle son, the smart A$$!"  She would stammer and stutter… I never say that I don't use that word!  My mom truly loved us, her husband, children, their spouses, grandchildren and many others that just became family to her along the way. She taught us to love and to treat people with respect. For many years I watched her, and her mother give freely and care for others.
Now at peace with Jesus.  Our loss, heaven's gain.
The post Claudia Louise Jeffcoat first appeared on Silver Oaks Funeral & Cremations.