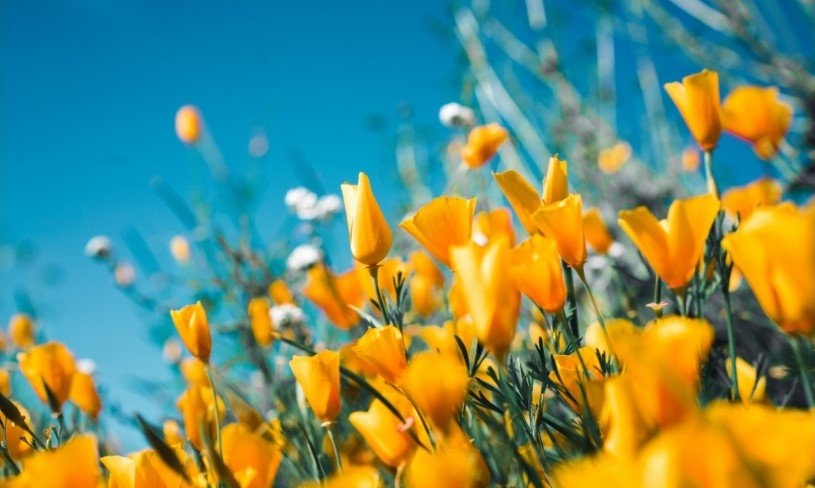 Billie Joann Robinson, age 91, passed away peacefully on August 7, 2022 due to Kidney failure and sepsis.  She was born April 21, 1931 in Oklahoma City, Oklahoma to John D. and Eva Pearl Houchin.  She married Jerral Maurice Spann on December 20. 1953 and had 3 children which are the loves of her life.  They divorced and she married the love of her life and best friend Joseph Robinson on December 20, 1969, who preceded her in death on July 18, 2002.  She had as mentioned 3 children 6 grandchildren and 4 great grandchildren all loves of her life.
Joann Received a Bachelor's degree in Psychology and Philosophy in 1953, and became an elementary school teacher that same year and used her psychology and her own children as well as in the classroom.  She was always busy doing something, she was never still.  She had a wonderful life full of travels, family and friends.  She loved to laugh and have fun, but she could be a little inpatient too.  While in the hospital she would wake up and ask "am I dead yet", we would tell her no your still here.  After about the 3rd time of asking she laid down and said "shoot, come on, let's get this show on the road!" So even death was to slow for her.
Joann lived several years in senior living at Quail Park and she loved it, activities at her fingertips.  She was a kind and loving woman who loved to hug.  She didn't want that halfhearted hug; she wanted a full hug with both arms and she wouldn't let you get away with that halfhearted hug either.  She was a woman ahead of her times.  She would tell girls to get an education so you can take care of yourself.  She was moral, always truthful, even when you didn't want to hear it, she told you anyway.
Joann is survived by her brother and sister-in-law Jerry and Eliana Houchin, her 3 children, Debra Knipe and husband Carroll Knipe, Jerral David Spann and wife Oksana, Katherine Denise Tramel and husband Chuck Tramel.
She is also survived by her 5 grandchildren, Michael Knipe and wife Angela, Christopher Knipe and wife Sasha, Jessica Spann, Cody Spann and her 4 great grandchildren Madelyn Knipe, Colton Knipe, Miles Knipe and Skyleigh.  She is also survived by her 2 nephews Craig Houchin and wife Suzanne and Blake Houchin and wife Lisa.   All of these she loved and touched deeply.
She will be laid to rest on August 16 at 11:00 CST at the National Cemetery in Dallas, Texas.  The ceremony will be able to be viewed by Zoom for those desiring.  There is a Celebration of Life for a later date.