When is it okay to skip a funeral?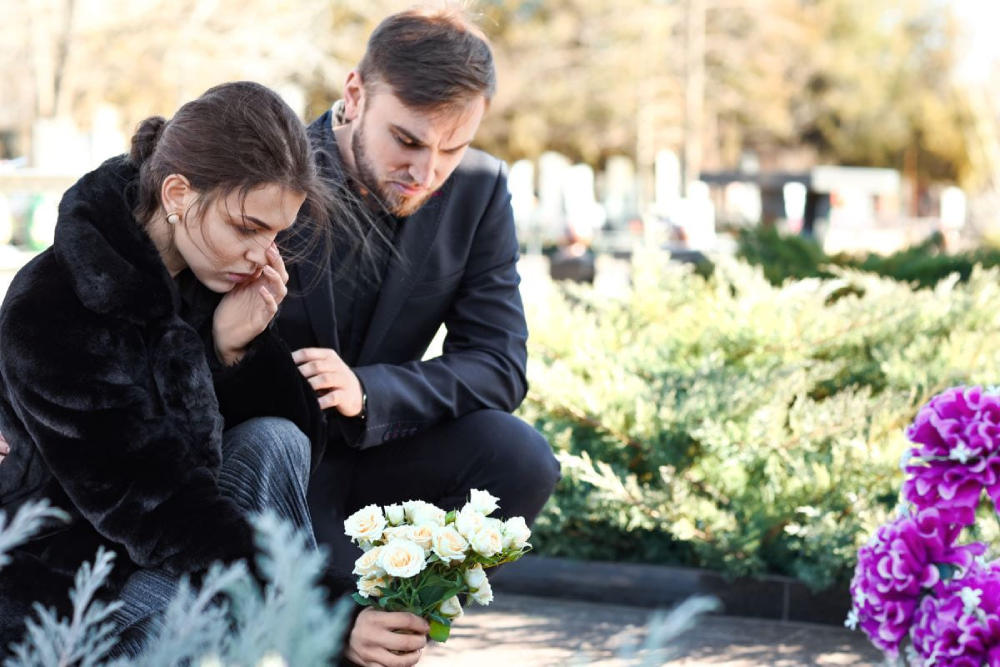 Is it ok to skip a funeral or is that something you never want to do? The truth is that you can find a variety of religious funeral customs all over the world. Each region has their own beliefs, ideas and even habits on how you need to attend a funeral, how you need to be dressed and so on. There's a funeral etiquette that you need to focus on, and many other similar details. Needless to say, all of these are valid points and things that you truly have to focus on. What really matters more often than not is whether you can skip a funeral or if it's mandatory to go.
Should you skip a funeral?
It usually depends on who the funeral is for. If the funeral is for a friend, someone you love and who you knew dearly, then you shouldn't skip a funeral in these situations. This is the last time when you get to actively see your friend, so the last thing you want is for you to not be there when he is accompanied on the final road.
The closeness you had to the person who passed away is a pivotal element here. For most people, skipping a funeral is perfectly fine, if they don't know the person too well. You can still pay your respects on the phone and share some thoughtful ideas. That doesn't mean you have to be there at the funeral.
But obviously things change based on how close you were to the person. It's a crucial thing to keep in mind, and once you start doing that, you will find yourself happy that you attended. That alone can truly offer you the perspective and benefits that you want. And in the end, doing the right thing might actually be appreciated by the family in question.
Is it respectful to skip a funeral?
Generally, some people will say that it's not ok to skip a funeral that you are invited to. The reality is that many times you have life getting in the way of those things that you want to do. And it might not really seem that much, until you realize that you have to choose between going to a funeral or completing a rush project.
Of course, there's also the fact that you maybe don't feel like going to a funeral. These are situations when you are obviously going to get very sad. Needless to say, a lot of people are dealing with such challenges, and knowing how to adapt and implement the right things can matter quite a lot. You always want to pursue an amazing experience and system, and doing that properly can offer great potential.
So, it can be respectful to announce to the family of that person who passed away that you are unable to attend the funeral. It's a much more professional way to skip a funeral instead of just not showing up at all. It shows that yes, something came up and you wanted to be there, but you can't. Yet you still took the time out of your day in order to pay respects. That alone is certainly something to keep in mind. That's why you have to at least think about it and the benefits will indeed be great in the end.
Is it ok to skip a funeral and just send a card?
That depends on the closeness you had with the person in question. If you were close with them, then it does make sense to call the family and pay your respects and homage to that person. If you really can't attend the funeral, you can try to send a card. It still shows that you wanted to arrive and you thought about the funeral at the very least. Of course, it's better if you show up. When you can't do that, then it makes sense to just send a card. It's a clever approach and it will definitely show that you still care about the family and want to appreciate your friend that passed away.
Can you skip a funeral if you are in a family feud?
The truth is that a family feud is no real reason to skip a funeral. What you need to realize is that there's a lot more at stake here. You can't be mad at other people when one of the important persons in your life just passed away. When this kind of stuff happens, what you need to do is set aside all problems and just focus on the best things that you want to achieve. That doesn't mean it won't be difficult, but in the end it will make the process a whole lot simpler, if you know how to manage it properly.
Focus on paying homage and respect to the person that was such an integral part of your life. At the end of the day, a family feud should not influence how you felt about that person. It just makes a whole lot more sense to try and avoid skipping the funeral. Going to the funeral might actually be a way to solve any family feud. This is a place where everyone is emotionally vulnerable, and it may prove to all of you that your family drama is not as important in the long run.
Of course, that won't always be the case. But it's still a good time to try and squash any family feud as you focus on the more important stuff. It can be difficult, true, but at the end of the day it's the right thing to do and it will eliminate a lot of potential challenges and concerns that might arise. You never know how to handle any situation like this until you face it.
Every small gesture matters
Sometimes you really have to skip a funeral due to personal reasons, be it surgery, sickness, travel or work related tasks and so on. Regardless of what happens, you always want to show a gesture of appreciation and pay respects to the person that passed away. Doing that is always the right thing, no matter the situation.
Even thoughtful gifts and simple gestures will show that yes, you do care and even if you have your own challenges and problems, you are able to get some closure for yourself. Which is exactly why it makes a lot of sense to share a small gesture, it's the best way to show you care, while also being able to handle your personal tasks.
Conclusion
It's never easy to try and skip a funeral, even if you have your own reasons to do so. However, there are some other ways to show respect and pay homage to the person that passed away. At the end of the day, it all comes down to making sure that you are respectful and don't just avoid showing up. Even if you can't be there, small gestures can make a huge difference and still keep you in a great relationship with the remaining family!