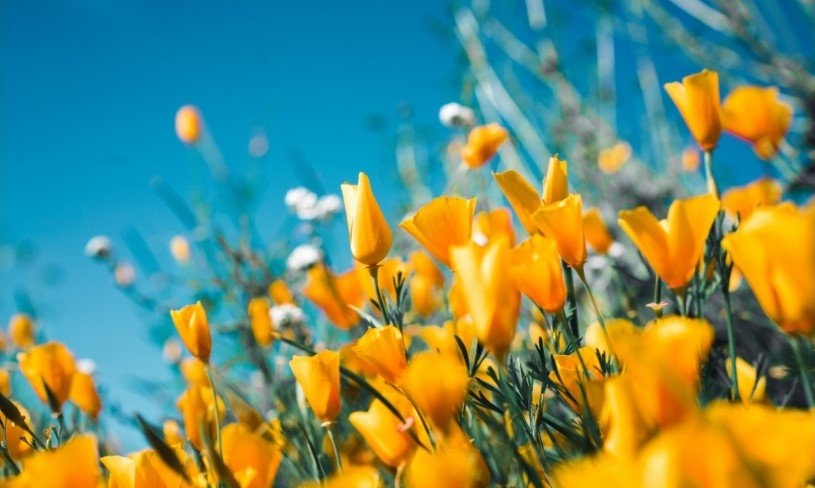 Wendell H. Shaffer, 78, passed away on October 2, 2022 at the Community Hospice Truman House and into his heavenly home, surrounded by his loving family and the music that he loved.
Born October 10, 1943, Wendell was a lifelong resident of New Philadelphia and a 1961 graduate of NPHS.
Having grown up as one of 100+ kids living in the then well-known Fifth Street neighborhood, Wendell reminisced often that cars could not get down the street due to the number of kids having a game of football.
Wendell is survived by his wife, Nancy L. (Rippel) Shaffer. They enjoyed a loving and wonderful 58-year marriage, having married on September 19, 1964 at First United Methodist Church in New Philadelphia, Ohio. She was the love of his life, best friend and the most loving and dedicated caregiver to him the past few years.
He and Nancy have two children, Todd (Beth) Shaffer of Scottsdale, AZ and Tricia (Scott) Miller of New Philadelphia, whom he loved dearly. They both feel so blessed to have had such a wonderful, loving and fun father who could fix anything, had the best 'dad' jokes, fist bumps and hugs.
He will always be known as 'Papa' to his three grandchildren, who were his pride and joy, Madison 'Maddie' Miller of North Canton, Derrek Miller of New Philadelphia, and Jamie Durishin of Massillon. They will always fondly remember helping in 'Papa's workshop' and seeing him support them at all their school and important life events.
Wendell's faith was nurtured early and throughout his life at Emmanuel Lutheran Church, First Christian Church and most recently at Broadway Global Methodist Church all of New Philadelphia.
Wendell served as a Corporal in the reserves of the US Army from 1963 until 1969. He had a tremendous love & respect for his country and was a patriot through and through. He was recently honored by the Veterans for his service.
Wendell was employed at Miller Studio for 30 years, beginning as a teenager sweeping the factory floor and working his way up to Regional Sales Manager. In 2020 he retired from S&W Industrial Sales, a business he and Nancy started.
With an outgoing personality, Wendell never met a stranger and was a friend to everyone he met. He was an avid Quaker, Ohio State and Browns football fan. He enjoyed helping organize the 5th Street Neighborhood reunions, served as a church deacon, as well as helping with home repairs for many family and friends. He volunteered along with Nancy at the FCC Community Thanksgiving Dinners and as an usher at the Kent Performing Arts Center.  Additionally, Wendell was a member of the B.P.O.E. #510 and the Tusco Rifle Club.
He had an adventurous spirit and enjoyed white water rafting with friends, flying in any type of aircraft from hot air balloon to jet, and running horses in the Atlantic Ocean at Grand Turk. He and Nancy enjoyed traveling and vacationed on over a dozen cruises, his favorite cruises being Panama Canal, Greece, and Alaska. Their recent family cruise in June 2022 will always hold precious memories for his family.
Wendell is also survived by sisters, Norma Jean Ridgeway and Jane Cotter of New Philadelphia, and brothers, James (Jill) Shaffer of Dover, David (Pam) Shaffer of Canton, and Richard Shaffer of California. Numerous nieces and nephews complete his family.
He is preceded in death by his parents, Cletus E. and Ruth L. (Freshwater) Shaffer and sister Shirley Savage.
A Celebration of Wendell's Life led by family friend, Pastor LuAnn Youngman will be held on Friday, October 7 at 1 p.m. in the Geib Funeral Center at Dover, 5600 N. Wooster Ave. Wendell's family will receive friends after the service until 3:30 p.m. in the funeral home. Cremation will be cared for through Geib's Tuscarawas Valley Crematory.
The family would like to express their deepest gratitude to Community Hospice and the staff at the Truman House for their tremendous compassion and dignity in caring for Wendell. A special thank you to Michelle Gooding for giving of her time and for bringing Wendell joy through her weekly visits with him the past year.
In lieu of flowers the family requests donations be made to Community Hospice, 716 Commercial Ave., New Philadelphia, OH 44663.
The post Wendell H. Shaffer appeared first on Geib Funeral Home & Crematory.