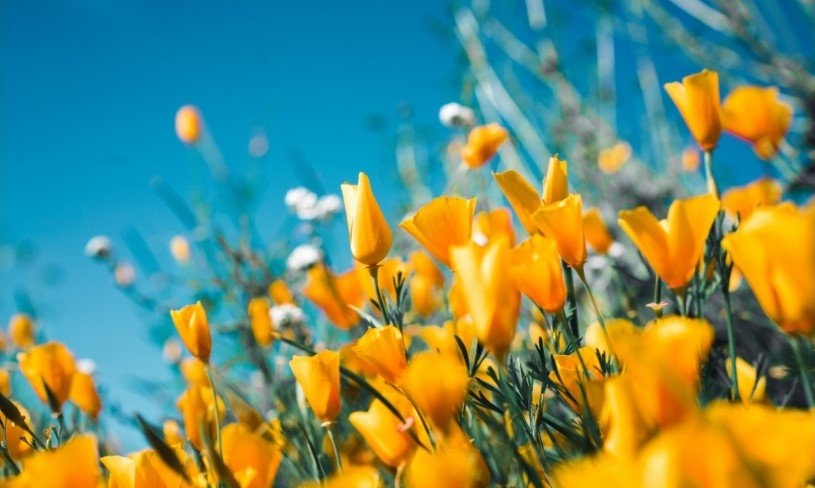 Troy Gaffey, husband, father, leader and mentor resided in the Fort Worth, Texas area. He was 84 at the time of his death. Troy's first wife Deanne preceded him in death in 2006. Troy's survivors include his wife, Linda Gaffey, his daughter Allison Bolton husband Byron, his son Mike Gaffey and wife Christy,  Grandchildren, Chris Johnson, Alex Johnson, Sara Messing, Katy Johnson, Jillian Johnson, Gracie Bolton, Justin Gaffey, and Troy Landon Gaffey. 11 Great Grandchildren, Sisters Sara Duffield and Meg Fladager and husband Ben.
Troy rose to the position of Senior Vice President of Engineering at Bell Helicopter, and following his retirement from Bell, Troy became Chief Executive Officer and Chairman of the Board of AVX Aircraft  Company. Troy oversaw day to day operations at AVX Aircraft Company and was also the senior engineering authority on AVX programs. He joined AVX Aircraft Company in 2006 and had been critical to the advancement and growth of AVX.  He was one of the most experienced executives and aeronautical engineers in the aircraft industry.  He had been instrumental in the design and development of numerous civilian and military helicopters. He has extensive expertise in the areas of Project Management, Tiltrotor Design/Technology, Rotorcraft Aeromechanics, and Test and Evaluation. He played a major role in the development of tiltrotor aircraft and managed the technical, schedule, cost, procurement, and production aspects of many Bell helicopters, among them the V22 EMD, BA609 and Eagle Eye Tiltrotors, AH-1Z and UH-1Y USMC attack and utility helicopters and the Bell 407, 430, and 427 commercial helicopters. Troy was the recipient of numerous industry awards which includes F.E. Newbold Award for outstanding creative contributions to the advancement and realization of powered lift flight; American Helicopter Society Fellow Award in 1994 for outstanding achievement in the vertical flight industry; Paul E. Haueter Award in 1989 for significant contributions to the development of vertical takeoff and landing aircraft other than helicopters; Dr. Alexander Klemin Award in 1999 for notable achievement in advancement of rotary-wing aeronautics; and Alexander A. Nikolsky Honorary Lectureship in 2002 for reflecting the highest ideals, goals, and achievements in the field of helicopter aircraft engineering and development. He has been a Director of AVX Aircraft Company since 2006. Troy received a Bachelor of Science in Aeronautical Engineering from Purdue University in 1960 and Senior EEC Program, MIT Sloan School 1988.
Early Years and Education
Troy was born in Parsons, Kansas, February 11th 1938 and spent many of his formative years in Venezuela, where his father worked in the oil and gas industry as an exploration engineer. Troy moved back to Kansas to attend high school and graduated in 1956. In 1960, he earned a bachelor's degree in aeronautical engineering from Purdue University. While at Purdue, Troy was a member of the Army ROTC.
Troy's first engineering job was working for Boeing in Wichita, Kansas where he was selected to be part of the management training program. While at Boeing, he attended graduate school studying towards a master's degree in aeronautical engineering.
US Army Service
In 1962, Troy was called to service in the US Army. He first went through the Combat Engineering School at Ft. Belvoir and then went through fixed wing flight school at Ft. Rucker. After this training, Troy went to Ft. Wolters, TX for helicopter flight training, after which he served as an Aviation Officer flying piston engine models including the H-23, H-13, H-19 and H-34. At the end of his three year obligation, Troy decided that, "the Army was not the career for me".
Troy said, "During my Army helicopter days, I flew Bells and got to know several Bell engineers that supported the introduction of the Huey into the Army fleet. They suggested that I go to work for Bell, which I did in 1965, thinking I would work there a few years. I started out at Bell working on aerodynamic and structural dynamic problems".
Bell Helicopter Career
Troy's first job at Bell was as a dynamicist working on vibration and aeroelastic stability for the        original Cobra prototype, called the Huey-Cobra. This prototype had retractable landing gear and Troy kept a picture of it on his office wall at the time of his retirement in September 2020.
"I was then asked to help with the shake test of the XV-3, which was the first tiltrotor that Bell built and flew. It was very successful in the sense that you could actually convert to airplane mode, but it didn't go very fast. Other issues included the stability of the rotor on the wing. We had the XV-3 set up to do a vibration test to identify a mode of vibration that Bob Lichten, Director of Advanced Projects at Bell, thought might be the culprit. He referred to it at the X-Mode."
Troy became acquainted with Bob Lichten while conducting the XV-3 shake test and was given the responsibility to find a solution to the X-Mode vibration issue. He spent several years working on this problem, and this is what drew him deeply into tiltrotor technology and design.
Troy then worked on the XV-15 tiltrotor program. The XV-15 was originally intended to fly for a couple of hundred hours but when it was inducted into the Smithsonian, it had over 1,100 hour of flight time.
In 1982, Troy moved into the Project Management Office to support the development of the V-22 for the USMC, later becoming Technical Director for the V-22.
1990, Troy became Senior Vice President for Research and Engineering, holding that position until 2000, and managing a department of 1,500 engineers. In 2003, Troy retired from Bell, having a total of 38 years with Bell Helicopter.
Post-Retirement Career at AVX
In 2006, Troy become acquainted with David Brody who was in the process of forming AVX. David convinced Troy to lead the new company and form an engineering team to develop a commercial helicopter. This initial team included Ron Magnuson, Ian Brown, Keith Stevenson, Dick Murray and Frank Rixen. Since 2006, AVX has grown significantly and built a strong reputation for advanced vertical lift aircraft designs and technologies. Troy's positions at AVX included President, CEO and Chairman of the Board, and he retired from AVX in September of 2020.
Troy's first engineering job began in 1960 and he retired in 2020, a career that spanned 60 years.