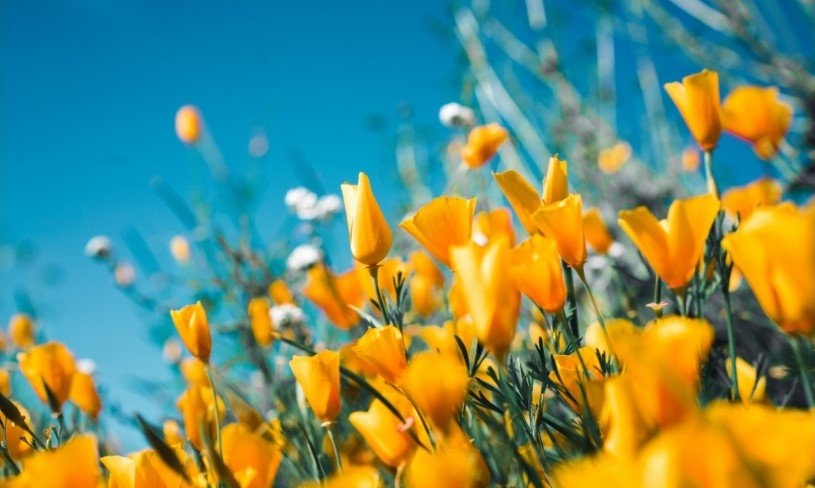 Shirley Lee Doherty was summoned to her heavenly home on December 13, 2021. Shirley was born in Houston, Texas on July 10, 1941. She is survived by her adoring husband Jerry Wayne Doherty of Granbury, Texas and her two children, Gregory Alan Doherty and his wife, Tory Doherty of Granbury and Kendra Lee Shirley and her husband, John Shirley of Granbury. She is survived by her three beloved grandchildren Aidan Ross Doherty, Brennan Paige Doherty, and Connor Day Palomo. Shirley is also survived by her siblings, Carolyn Dowell of Phoenix, Arizona and James Ross and his wife, Marjorie Ross, of Austin along with a host of nieces and nephews, aunts and uncles. She is preceded in death by her parents, John Wilson Ross and Clara Lee Ross.
Shirley was a devoted wife: a woman who embodied all the character that Solomon had in mind when inspired to write that a good wife is more precious than rubies. And Solomon knew a thing or two about wives. She met Jerry at Sam Houston High School in Houston, Texas and they married while in college at the University of Houston where they were debate partners. Those who knew her will find it unsurprising that she was skilled at argument, powerful in persuasion, and confident in communication. And as partners in collegiate debate where defeating the opponent was the objective, they were perfect partners in marriage where she brought Jerry good all the days of her life. Jerry and Shirley celebrated their 60th anniversary in November.
She was a loving mother: a woman who ensured that her circle would not be broken, that her children will gather again around her dinner table in eternity and enjoy a casserole and cobbler. And bread. Always bread. Her children called her blessed and she blessed them with the teaching of Bible doctrine and modeling grace. The flannel board was her medium of choice for telling Bible stories but cotton-polyester was the fabric of choice for sewing clothes for Greg and Kendra.
She was a doting and protective sibling who dearly loved her sister and their baby brother. When her own mother was called to heaven at an early age, Shirley made it her special mission to stand in the gap and create the role of AuntMa to her nephew and niece, John and Kathryn, who would never be able to meet their grandparents from the Ross side of the family.
She was most often called grandmother because that's a role she longed to play. She prayed ceaselessly for her grandchildren and sought every opportunity to share her wisdom and counsel sometimes with gentleness and sometimes more directly, but always in an abundance of love and grandmotherly concern. She took special joy in watching them test themselves in the classroom and in athletics on courts, tracks, and baseball and football fields. Connor, Brennan, and Aidan wear her pride and they will always remain the brightest ornaments on her tree.
Shirley was a teacher. She was a master teacher. To her every moment was a teachable moment and every ear was the ear of a willing student. Even when they weren't that willing. Everything could be a lesson and often with a quiz to follow. She taught in the home, she taught in our public schools, and she taught in church. Even family vacations became mobile classrooms. Answer correctly after hearing the history of the town just passed and win a cookie. Answer incorrectly but show even a modest amount of interest and win a cookie. She was very generous with cookies. Maybe that was her lesson in grace and mercy. Recite a Bible verse or identify a character from a Bible story and win a tin foil star or a pencil or a six-inch ruler with another verse on it from the Baptist Book Store bulk bin. She was a bit sneaky that way. A back-to-school clothing budget and a Sears catalog became the textbooks of economics and thrift.
She was always teaching in part because she was always learning and in part because she had something of value to share. She was enthusiastic in presentation, precise in articulation, demanding but fair in assessment, and her lesson plans were comprehensive and challenging. But what made her excellent in her craft was that she saw the greatest potential in all her students, and everyone was a student. She loved them and invested in them and above all knew that Christ loved them and wanted a relationship with them. Teaching was her gift, calling, and ministry.
She was a coach. This is a side of Shirley that not everyone experienced or witnessed. But she was immensely proud of the debaters, actors, extemporaneous speakers, interpreters, and orators that she coached on the speech and debate circuit through Texas and beyond. Her students won and won repeatedly at every place she coached including multiple state championships and wins in national competitions. She worked tirelessly with a competitive fire to prepare her forensic athletes for competition where results are not logged by time, distance, or points, but by winning the hearts and minds of subjective judging through persuasion and performance. Shirley turned dormant speech programs into juggernauts and many a student developed communication and reasoning skills that would propel them to academic success and impressive careers. She didn't do this for the modest stipends afforded a speech and debate coach. She did it because she loved to see students excel, because she refused to yield to anything other than the highest expectations, and because she thrived on the competition.
She was an artist. A singer-songwriter in the western style of the 1950's, Shirley played many of the music hot spots of that generation and cut a record under the Sarg label, the same studio credited with the first known recording of Willie Nelson. She would use her guitar and voice to praise God and music became a staple in her home, singing to her children and her grandchildren often about favorite things and bushels, pecks and hugs around the neck. She especially loved the music of Christmas because it told the story of the arrival of her savior, Jesus Christ. This moment, she's probably staging a heavenly Christmas pageant complete with narration, an angel choir, costuming, live animals, full orchestra with a featured guitar, and stage lighting we can only imagine. She may be trying to convince Solomon to play the role of one of the wise men because it would be too cliche to ask the wise men to play the wise men. When Solomon learns his lines, he'll probably get a cookie. She was most generous with Christmas cookies.
A service will be held at 3:30 PM, Friday, December 17, 2021, at Pecan Baptist Church. A graveside service will be held at 11:00 AM, Saturday, December 18, 2021 at Holly Hills Memorial Park.