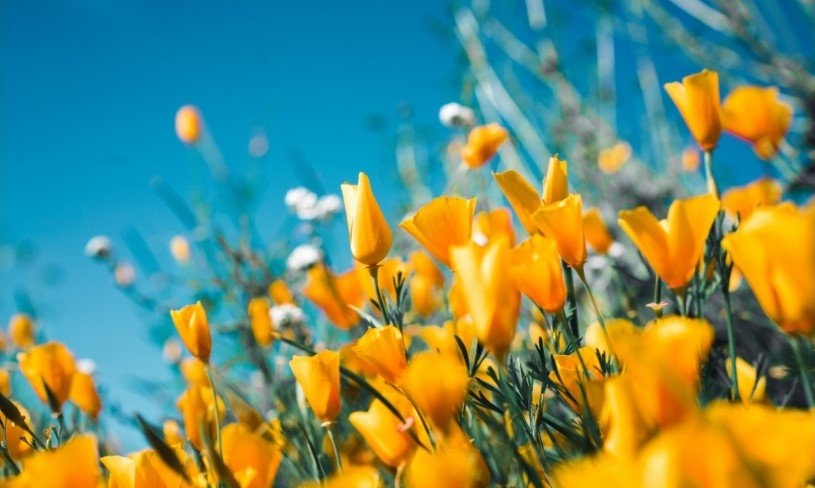 Ruth N. Welge was born November 12, 1929 in Emporia, Kansas to Kenneth N. and Nell Irene (Benson) Hildebrand.  She passed away on Saturday, December 25, 2021 at Mercy Walworth Medical Center surrounded by family.
At a young age, her father received a calling to become a minister, so the family moved to Chicago, IL where he attended seminary. Most of her life she was a PK (preacher's kid), as she liked to say. After graduating high school, Ruth attended a year at Maryville College in TN with her sister Grace.  When she returned home for the summer, she got a job as the switchboard operator at the Chicago Ice Arena.  There she met the love of her life; a handsome usher and ice skate instructor, Vern Welge.  They married in Phoenix, AZ on May 3, 1949.
In 1953 they moved to Wisconsin where they started Vern's Standard Station in Fontana.  Ruth not only helped with the bookkeeping for the business, but was active in her church and also taught ice skating lessons.  She and Vern loved riding their horses and boating on Lake Geneva.  They built a home in Country Club Estates in 1961 and moved from Indian Hills with their two children, Ken and Deb.  Ruth was a den mother for the Cub Scouts, and also a Girl Scout leader for many years.  In 1969 she began her career at the Village of Fontana, first as Deputy Treasurer and then as Treasurer and Director of Finance.  Ruth took financial courses and attended many seminars and conferences, and was a member of the Municipal Treasurers Association of Wisconsin. During her 22-year career, Ruth and Vern traveled to many national conventions around the US.  Ruth sat on the Board for several years and was elected President from 1985-86.  As President, she traveled to the International Treasurer's Association conference in China.  She was the recipient of the prestigious honor, The JJ Krueger Award.  After Ruth retired in 1991, she and Vern continued traveling all over the US in their motor home, sometimes with their Great Danes. They also loved to go on cruises, and especially loved their Alaskan cruise. Vern passed in 2003 after 54 years of marriage.
Ruth and Vern loved all types of music and Ruth played the organ. She was also instrumental in creating the Hildebrand Conservancy in Fontana, in her parent's memory. Ruth loved their dogs, crafting, dancing, movies, bowling, ice skating, collecting, shopping and writing poetry. Her greatest love was her family. She adored her children and her four grandchildren and was thrilled to spend time with her four great-grandchildren who called her GG.  Ruth was truly a loving, caring, dedicated and generous wife, mother, grandmother, great-grandmother, aunt and friend.  She touched the lives of all those that knew her. She will be truly missed.
We would like to give our thanks to the Fontana Rescue Squad, the Mercy Walworth ER doctors and staff and especially Dr. Courier and her 2nd floor staff.  We would like to thank Meals on Wheels volunteers and Tara of Society Assets for their care and support of Ruth.  Also, a special thank you to Stacy Murray and Vicky Hamilton, her caregivers.  They loved and cared for her as their own.  Because of their help, and the help and support of Ruth's niece, Nancy, and Ruth's children, Ken and Deb, she was able to stay in her beloved home.
Ruth is survived by her children Kenneth Welge and Deborah (Daniel) Way; grandchildren Jason, Caitlin and Megan Welge; Danelle (Michael) Lawler; great-grandchildren Weston, Mason and Alivia Lawler, and MacGrath Welge; nieces Sarah (John) Wellbank, Nancy (Bob) Webster, and nephew Dave (Dar) Welge.
She was preceded in death by her husband Vernon L.Welge, Jr. and sister Grace (Bernie) Welch.
A Celebration of Life will be scheduled for a later date.
In lieu of flowers memorials may be made to the BFHS Educational Foundation, Inc., %The Vern and Ruth Welge Memorial Music Scholarship at Big Foot High School, PO Box 99, Walworth, WI 53184.
For more information call Toynton Funeral Home at 262-275-2171
The post Ruth N. Welge appeared first on Nelson Funeral Homes & Crematory.