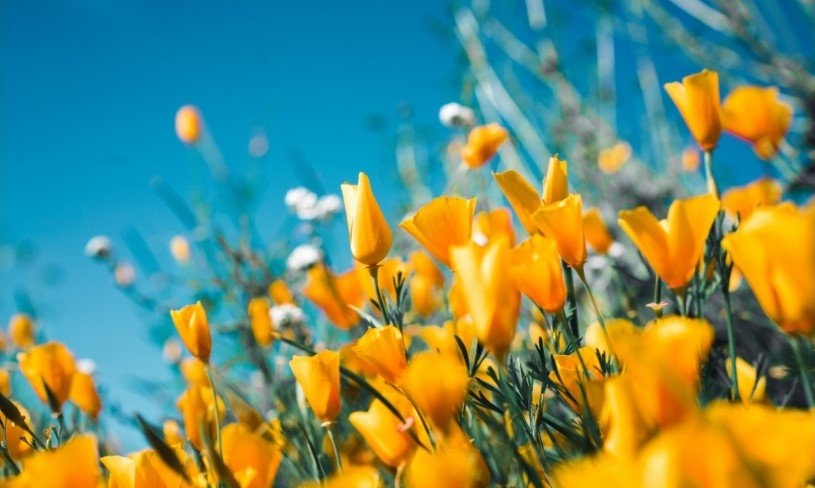 Russell E. Harmon 95 years young of Dover (1926 – 2021), passed away very peacefully Tuesday, December 28, 2021, after a brief illness. Being a child of God and Redeemed, Russell joyfully joined his Heavenly Father and his lifetime soul-mate of 71 years, Vivian Harmon, and both are now celebrating a new life that knows no pain, no suffering, and no tears.
Born February 7, 1926, in Farmerstown, Ohio he faithfully and proudly served when our nation needed him, as he served in the U.S. Army. During a stateside service assignment in Little Rock, Arkansas he met the LOVE OF HIS LIFE, Vivian Arnold. Russell and Vivian relocated to Dover after an Honorable Discharge from the Army. He then worked diligently (sometimes holding second jobs) until his retirement, in 1986, from Republic Steel in Massillon after 31 years.
Russell and Vivian spent a passionate 15 years as volunteers for the Dover Senior Center where they were honored as Volunteers of the Year in 2006 and as a result, were invited to a special volunteer recognition luncheon at the Governor's Mansion. Russell and Vivian spent 10 years as resident managers at Franklin Terrace Apartments in Strasburg and were volunteer ushers for eight years for the Tuscarawas Philharmonic Orchestra at Dover High School. Vivian and Russell were members of the Dover Alliance Church since 1946, over 75 years, where they volunteered for numerous activities. Russell could be seen at Dover High School basketball games frequently and loved to cheer them on. During his retirement years, it was rare that he would miss a Cleveland Indians game (even if he dozed off in later innings) and the Cleveland Cavaliers resurgence.
Russell is survived by five children, Arno (Jayne) Harmon of Lewis Center, Ohio, Beth (Glen) Bleininger of Dover, triplets Dan (Kay) Harmon of Dover, Van (Sheila) Harmon of Dover, and Zan (Linda) Harmon of Euclid, Ohio; 12 grandchildren, Jon Harmon, Kimberly Arnold, Michelle Beaber, Brian Bleininger, Desiré Harmon Wright, Shaunta Harmon Ford, Jordan Harmon, Jeremy Harmon, Chris Harmon, Amanda Atherton, Alex Harmon, Abigail Platko; two step-grandsons, Jim Ross and Terry Lee Ross as well as numerous great-grandchildren, and step-great-grandchildren. Completing the family are two brothers, Robert (Shelva) Harmon and Wayne (Margaret, deceased) Harmon; and a sister, Pauleen Harmon all of Dover.
In addition to his wife, Russell is preceded in death by his parents Ira and Alice (Balder) Harmon; brothers, Lester (Josie) Harmon, Paul (Evelyn) Harmon, and a sister, Dorthy (Clark) Miller.
A Life Celebration Service will be held in Dover Alliance Church at Dover on Saturday, February 12, 2022, at 11:00 a.m. with a time of fellowship and remembrance in the fellowship hall immediately following. Those wishing to attend virtually will be provided a web link. A private graveside service was held at Ridgecrest Memorial Gardens.
In lieu of flowers, you may designate memorial contributions made in the name of Russell Harmon to the Dover Alliance Church, 228 E 3rd Street, Dover, Ohio 44622, or Community Hospice, 716 Commercial Avenue SW, New Philadelphia, Ohio 44663.
The post Russell E. Harmon appeared first on Geib Funeral Home & Crematory.