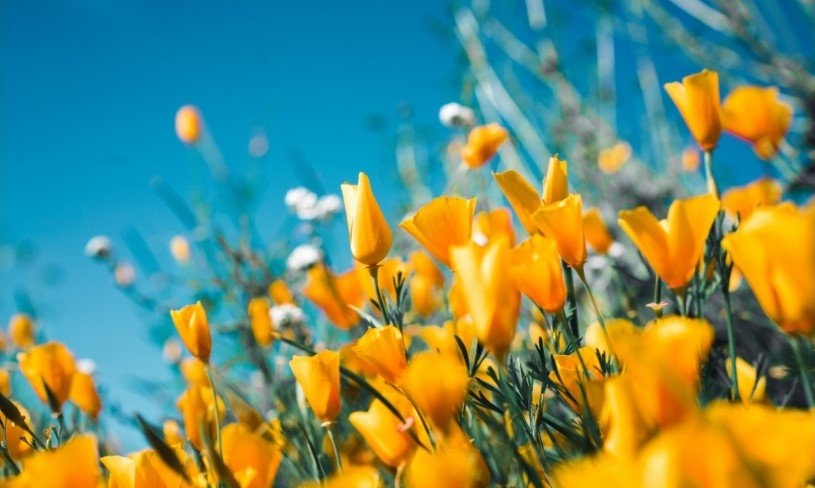 Robert "Bob" E. White Jr., age 92, a lifelong resident of Waterman, IL, passed away on Monday, December 28, 2020 at Lincolnshire Place in Sycamore, IL. He was born on May 30, 1928 in Waterman, IL, the son of Robert E. and Pearl (Dolder) White.
Bob was a lifelong resident of Waterman.  He was raised on a farm, the 3rd of 6 children.  He attended the Waterman schools and was a graduate of the Waterman High School.  He served his country proudly after enlisting in the United States Army as a paratrooper with the 11th Airborne Division from 1946 – 1948, in Japan.  He later married his high school sweetheart, Gaila "Gay" Johnson, at the Waterman United Methodist Church on January 20th, 1950, and spent the next 67 happy years together.  Bob and Gay had five children, all raised in Waterman.
Bob retired from NIU in the Key Control Department as a locksmith.  Previous to that he worked a variety of jobs, and different shift, sometimes two jobs.  NIU Police officer, self-employed carpenter, sales at Wright-way Pontiac, Pinkerton Guard at Harvestore, and even drove a milk truck back in the day!  And for many years he was a volunteer fireman, and retired as Assistant Chief.
Bob played in many sports and was told he should have gone pro baseball.  He bowled and trophied in many tournaments, he was a licensed umpire, and was an avid golfer for many years.  Bob finally got his first "hole-in-one" at a course in Belvidere, when he was 82!
Bob was a White Sox fan, but would watch the Cubs, too.  He was a Packers fan, but would also watch other teams.  He was a friendly fan but would get a kick out of harassing his opponents.
Bob used to fly a small plane and really enjoyed it.  He used to pick Gay up for dates in the plane and she loved that!  And while he served as a Paratrooper in the Army, you couldn't get him to jump out of a plane after that.  He much preferred being the pilot!
Bob loved Dixieland and Big Band music.  He played the "rhythm bones", and used to keep them in the glove compartment of the car for when he and Gay would go out to enjoy their favorite music, and to dance the night away.  Bob often tucked the "bones" into his pocket before heading out to hear a Dixie-Jazz band playing locally, right up until the pandemic shut down live music.  Bob also loved to sing.  He was in the local Barbershop group, the Kish-Wau-Keys, for years.
Bob had a great sense of humor and loved to tease others.  He also enjoyed being teased right back!  Bob was known for harassing his fellow golfers with helpful tips like: "Swing hard and look up." or "Don't let that pond up ahead bother you…."  Bob enjoyed spending time with his family and friends, and his sense of humor will be missed by many.
Bob was a member of the United Methodist Church of Waterman where he and Gay enjoyed attending for over 60 yrs.
He is survived by his children: Cheri (Gary) Kahle of St. Louis, MO, Butch (Lucinda Sanchez) White of Dana Point, CA, Robin White of Rochelle, IL, Wendi (Roger) Hintzsche of DeKalb, IL, and Ed White of DeKalb, IL, his grandchildren: Matt (Caroline) Kahle, Megan (Keith) Schreiber, Kristin (Kevin) Lavac, Devon White, Taylor White, Gabe (Whitney) Hintzsche, Levi Hintzsche, Harrison Hintzsche; nine great-grandchildren, his sister-in-law, Ann White of Hennepin, IL, his brother-in-law Dave (Diane) Johnson of Elizabethton, TN, and several nieces and nephews.
He was preceded in death by his parents, Robert E. and Pearl White, his wife, Gaila White, his three brothers, Frederick "Fritz" White, Burton "Dutch" White, Lawrence White, and his two sisters, Emma Moeller, and Barb Lynch.
A Memorial Service will be held at a later date.
Memorials in the loving memory of Bob are being established by his family.
Arrangements by Nelson Funeral Homes & Crematory, www.NelsonFuneralHomes.com or (815) 264-3362.
The post Robert E. White Jr. appeared first on Nelson Funeral Homes & Crematory.