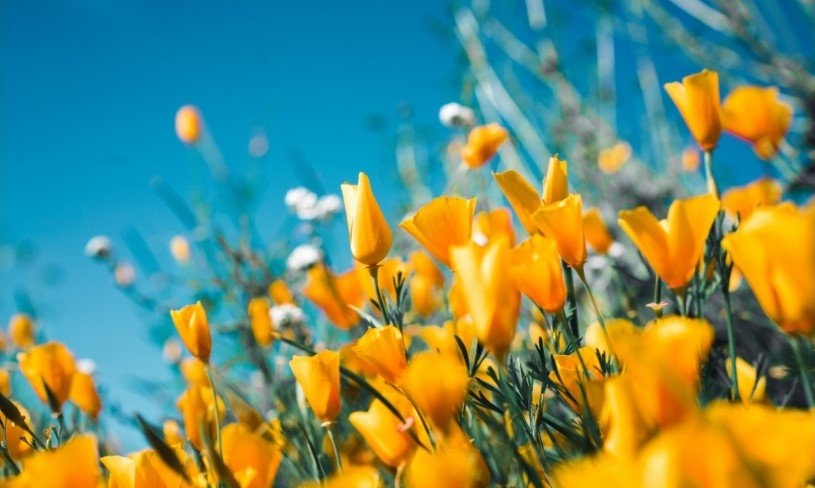 Our Poppy was born in Hamilton, Texas to Ollie Thomas & Eleanor Beatrice Donahoo on May 8, 1930. He always went to school in Hamilton & played football. His teammates gave him the name Egghead because of the shape of his head in the leather helmets.
Ollie Ray Donahoo met Mary Jo Rasberry when he went into the drug store where she worked. He asked her out for a date & they married on February 9, 1952 in Stephenville. He was working at the Ice House & she was a nurse at the hospital. They moved to Hood County in September of 1955 to work for the John R. Black Ranch.
This began the era when Ollie Ray (to Jo) became Daddy to Maulinda, Brenda and Tommy, and Poppy to Jodie, Kristy, Richard, Kacy, Kirt and Cori. These grandchildren were his greatest joy, and he made sure that family gatherings were epic occasions.
In the summer of 1969 they moved into Granbury & Ollie went to work at Durant Chevrolet where he spent the next 50+ years in loyal & dedicated service to the Durant family. He began his time at the dealership as a service writer & wrecker driver. Through the years, he was a salesman, sales manager & became the face of the dealership throughout the community.
Ollie was a member of the First United Methodist Church of Granbury for 58 years. He sang in the choir and was youth leader for several years. He served on several boards of the church. Ollie was well known for having a pocket full of peppermints to give away at church. Poppy & Meme also "raised" a pew full of children who needed supervision while their parents sang in the choir.
Community service was Ollie's love language. He was a member of the Granbury Volunteer Fire Department from 1973-1990 and was made a lifetime member in recognition for his service to the department. Ollie served on the Granbury ISD Board of Trustees for 18 years. During his tenure on the school board, there arose a need for a water line to supply water to a science lab. Ollie & another board member served with their shovels & laid the water line. He served on the Granbury City Council for 10 years, as well as numerous other city boards.
Ollie passed from this world on April 19, 2023. A private family burial will be held on Saturday, April 22, followed by a memorial service at 11 am at First United Methodist Church of Granbury.
Ollie is survived by his wife of 71 years, Jo Donahoo, his children Chesley and Maulinda Brown, Dan and Brenda Burenheide, Tommy and Menielle Donahoo. His grandchildren are Justin and Jodie Dickson, Brad and Kristy Fiebig, Richard and Crystal Burenheide, Justin and Kacy Warren, Kirt and Lauren Brown, William and Cori Moore. Ollie's great-grandchildren are Bailee Burenheide, Owen Dickson, William Burenheide, Eli Dickson, Caroline Brown, Harper Fiebig, Ollie Burenheide and Maren Moore. Grandsons and grandsons-in-law will serve as pallbearers. The Granbury Volunteer Fire Department firefighters will serve as honorary pallbearers.
He is also survived by sisters and brother-in-laws Paul Ray & Nancy Schuman and Don and Barbara Freeze as well as several nieces and nephews.
Ollie is preceded in death by his parents as well as his brothers, Billy Joe and Bobby Glenn and his sister Cora Sue.
The family would like to thank the staff at Bridgewater & Hospice Plus for loving Ollie these past few years.
Memorials can be made to First United Methodist Church of Granbury, 301 Loop 567, Granbury, TX 76048 or Granbury Volunteer Fire Department, 1701 West Pearl Street, Granbury, TX 76048.
The post Ollie Ray Donahoo first appeared on Silver Oaks Funeral & Cremations.