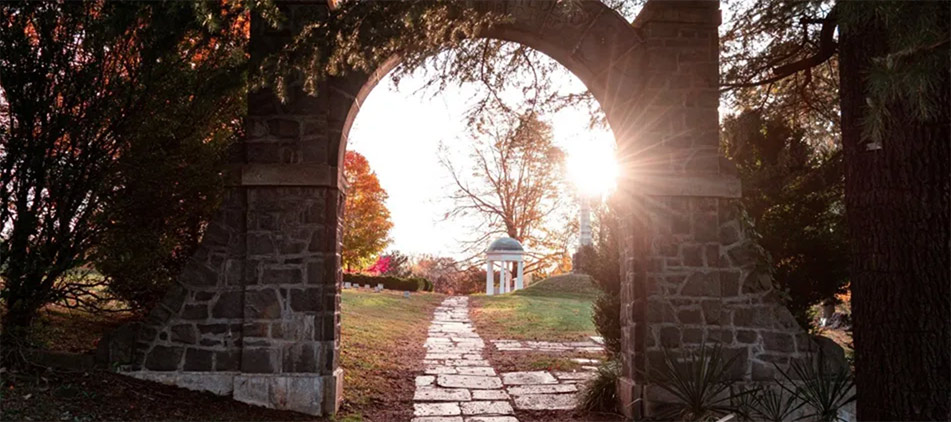 After a long and courageous battle with multiple illnesses, Mary, age 74, went to her eternal home in heaven, into the arms of our Savior, the Lord Jesus Christ on January 25, 2022, at home surrounded by her loved ones. We Praise You, Father, for her wonderful life, that she committed to lovingly care for the lives of other people; family, friends and then just about anyone she met!
Mary was born in Montgomery, Alabama, on October 31st, 1947, to the late Bernice and Cora Williams. Her parents moved to Mansfield, Ohio, when she was just six months old. Mary lived the rest of her life in Richland County, with only a short move to Florida in her early 20's.
Mary graduated from Mansfield Senior High School in 1965, married James Miller, and immediately started a family. In 1973, just 8 years into their marriage, Mary, was called to care for her ailing husband. He became bedridden for a period of time due to arthritic illnesses, then later wheelchair bound, until his death in a car accident in 1978. Along with caring for her husband and 3 young children, Mary also cared for both of her parents (from 1976) in her home, until their deaths in 1980 (Bernice) and 1984 (Cora).
In the midst of a very busy life of working, caregiving and being a single parent, Mary, began her lifelong dream of becoming a nurse by enrolling (1980) in the nursing program at North Central Technical College. In 1988, after 8 years of taking classes whenever life would allow, at the age of 41, she completed the associate degree program at NCTC, and became the nurse she already was at heart! She began her professional career at Akron General Medical Center as a Registered Nurse in 1988, commuting to Akron from Mansfield for her entire career. Mary was an exceptional nurse and absolutely loved her work! She was a leader on and off the floor, orienting new graduate nurses to the hospital, having student nurses as interns, sitting on hospital committees. She also served as secretary for the Professional Staff Nurses Association, the local bargaining unit (at AGMC) of the Ohio Nurses Association. Mary felt strongly about issues affecting nurses and their patients and attended state conferences as a delegate for the Summit/Stark County division of ONA to work towards improvement in the field. Dedicated to her patients, as an Orthopedic Nurse, she attended many conferences related to Orthopedic surgery. Mary received her Certification in Orthopedic Nursing after completing the appropriate requirements and passing the state exam. Unfortunately, after only 13 years, Mary was devastated when a work injury to her knee abruptly stopped her professional career as a RN in 2001. She had to retire due to disability by 2002.
In 1990, after meeting on a blind date set up by mutual friends at Chinatown restaurant, Mary married Bill Southard, the love of her life. They were blessed to be the Perfect Couple. Mary and Bill, always treated each other with love and respect. They communicated with one another and cherished their time together. Mom and Dad loved to take trips out west, traveling throughout many different states, marveling at the beauty of God's creation, taking an entire file cabinet full of pictures of nature. It was a very special time for them. Their marriage was full of love and laughter, even as his health drastically changed and once again God called her to care for her husband the last few years of his life. Bill was diagnosed with a rare disease and required all of Mary's skill as a nurse to care for him. Their time together was cut short when he passed in 2000, just months shy of their 10-year wedding anniversary.
With her soul mate in heaven waiting for her and her career cut short, Mary, joined Ontario Christian Church in the early 2000's, filling her days in many different ways. She organized and cooked all the church meals, ran functions and directed VBS during her years at OCC. Her favorite outlet though, was helping those in need, by running the food pantry and starting a clothing ministry. The clothing ministry grew so large she fondly called it "The Store", as it moved from the church to Walnut Street, where the old Yellow Deli was in downtown Mansfield. She spent 40 to 60 hours a week at The Store. She loved the people of Mansfield she met there! She was such an exceptional woman, Mary started taking several people to the area food banks when they had no way of getting there and those that couldn't get out, she would take them food. She was extremely charitable with her time and money, often buying essential items for those who could not afford them. She saw the beauty in everyone she met and anyone who knew her was blessed by her spirit, generosity, laughter and love.
In 2013, as part of pre-op testing, it was discovered that she needed triple bypass surgery. The surgery took its toll and she had to stop volunteering at The Store. It broke her heart not to be able to get out and help others. A couple years later though, in 2015, God brought her to Mosaic Church, where, with the help of those who loved her greatly and treated her with respect, she was able to resume her clothing ministry and even serve at the meals the church held each month for the community. Many people still remembered Miss Mary from The Store and loved her smile and generous spirit. She was able to continue her work until January of 2020 when a heart attack forced her to assume a different role in life she was not used to, one of just being, not doing.
Even though she was heartbroken over the death of her son, Richard, in 2015, she continued to fight her own illnesses and live to the best of her ability to the very end. Mary will always continue to be an inspiration to everyone that met her, touching the hearts of so many people with the love of Christ. Her life was truly one full of care, concern and love for the lives of others. She will be remembered for her beautiful spirit, caring heart, wonderful smile and love for her Savior. We are saddened with her passing, but only because she will be so missed. We are thankful and blessed to know that her broken earthly body has been restored and she is in Heaven with our Savior, Jesus Christ!
Along with her parents, Mary was preceded in death by husbands, James Miller and William (Bill) Southard, son, Richard Alan Miller and wife Belinda Miller, brother, William (Bill) Waits and most beloved beagle, Toby. Left to cherish the memories until they meet again are her son, Andrew (Martha) Miller, daughter, Bethe (Andrew) Ricks, grandchildren Stacey and Amanda Miller, step-grandchildren, Jessica, Noah and Aidan Ricks and great-grandchildren, Ayden, Natalie, Bentley and Jackson. Mary has extended relatives, including, niece, Robyn (David) Parton and family, nephew, Billy (Kathleen) Waits and family, cousins, Ann (Jim) Herbert, Linda Osborn, Aaron Osborn, and many beloved friends who will miss her greatly as well.
The family would like to express our thanks to the nurses and aids of SouthernCare Hospice Services for their care of Mom during the last year of her life. You were a great comfort to her and we are very appreciative of the love and care you showed to Mom.
There will be a celebration of Mary's life on February 5th at 11:00am at Mosaic Church located at 296 Park Ave West, Mansfield, Ohio. We will come together to break bread and lift her life up to the Lord and be comforted by one another in Christ. In lieu of flowers, the family requests donations be made to Mosaic's Food Pantry, mosaicmansfield.churchcenter.com/giving.
Words cannot express the love Mary inspired with her life. She never met anyone she did not want to help. May the Lord continue to use her life in the years to come, to inspire love and the desire to give of oneself to another. The following are verses from Mom's favorite Psalm. May His Words comfort you as they did her, in the later years of her life.
Psalm 27
"The Lord is my Light and Salvation-
whom shall I fear?
The Lord is Stronghold of my life-
of whom shall I be afraid?
Though an army besiege me,
my heart will not fear;
though war break out against me,
even then I will be confident.
One thing I ask of the Lord
this is what I seek:
That I may dwell in the house of the Lord,
all the days of my life,
to gaze upon the beauty of the Lord
and to seek him in his temple.
Hear my voice when I call, O Lord;
Be merciful to me and answer me.
My heart says of you; "Seek His face!"
Your face, Lord, I will seek.
I am still confident of this:
I will see the goodness of the Lord
In the land of the living.
Wait for the Lord;
be strong and take heart
and wait for the Lord.
The post Mary F. Southard appeared first on Wappner Funeral Directors and Crematory.