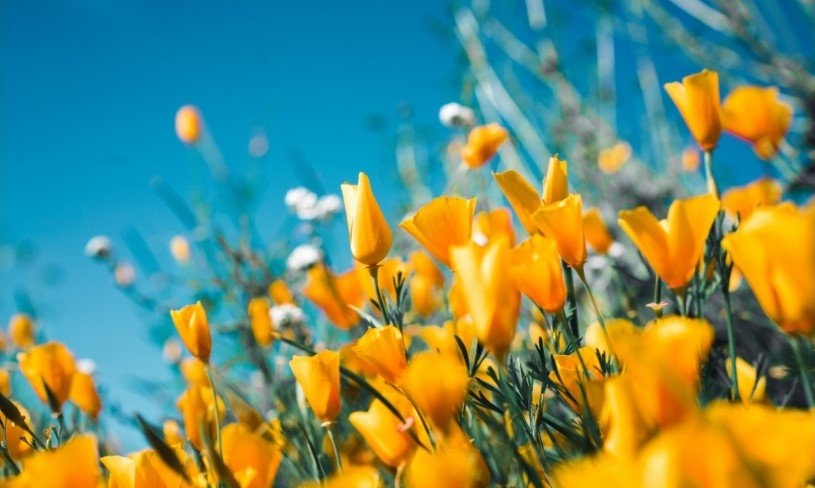 Larry A. Lee, beloved husband and father, went to be with his Lord and Savior Jesus Christ on April 2, 2022. Larry was born August 12, 1935 to Luther A. (Lonnie) Lee and Argie Scarber Lee in Iowa Park, Texas.
Larry graduated from Iowa Park High School in 1954. He went through basic training with U.S. Army at Fort Chafee, AR, and was stationed at Fort Sill, OK from 1957 to1958. He served 18 months active duty in the U.S. Army and four years in the National Guard Reserve as an E-5 Radar Operator. He started college and completed his freshman and sophomore years, but was called up by his unit with the National Guard 49th Armored Division and activated in 1961 due to the Berlin Crisis. The Division was there for 12 months and released in 1962. Larry went back to college and earned his Bachelor of Business Administration and Economics from Midwestern University in 1964. Following graduation he went to work for State Farm Insurance and retired after 35 years of service in August 1999 as an Auto Claims Superintendent. Prior to his deployment, Larry married Rosemary Josefy in July 1961, and the apple of his eye, daughter Allison, was born in 1964.
His hobbies included golf and woodworking. He always enjoyed personal writings on Biblical topics, and he and Rosemary were active members at Lakeside Baptist in Granbury. Additionally, he was active in the Loaves and Fishes ministry at Lakeside, which serves those with food insecurities. He served for many years as a church deacon and Sunday School teacher at Prairie Creek Baptist Church in Plano.
Larry was a quiet soul, unless he was sharing a cute story about one of his little dogs, Sammie or Missy, or more importantly, sharing the gospel of Jesus Christ. He loved the Lord with all his heart. He participated in the Bill Glass prison ministries where he received his prison bar cross for dedicated service. He was a godly man with a huge heart, and loved those he didn't even know because of his love for Jesus. He would be the first to open his heart and also his wallet. He helped countless people in need, and did so through friends or family as he wanted to remain anonymous. He needed no accolades. He had a servant's heart, and served his Lord and Savior until he faithfully finished his race on this earth and stepped into paradise with Jesus for eternity. He leaves an enormous legacy of faith and service to the Lord and others.
One can measure a great life with education, degrees, position, work, or wealth. All those things are to be admired. Larry's family and friends always admired him for his tender heart, his tremendous love for his family and friends, and how he treated with dignity and respect those some would consider unlovable. He said many times, "There is something great about being born in '35", yet it would be much better stated, "Someone great was born in '35".
He is survived by his beloved wife, Rosemary Josefy Lee, daughter Allison Lee Gilmore, son-in­ law Jackie Gilmore, brothers-in-law Don Josefy and wife Sharon, Thomas Josefy and wife Debbie, sister-in-law Mary Lee, nieces Telina Lee Armstrong and her son Michael, Lisa Lee Wilson, and husband Craig and their daughters, Lauren, Demi, Mary Claire, and Ava; nephews, Norman Mingo Lee, Geoff Josefy and wife Lori and their sons, Lincoln, Luke, and Theo; Chris Josefy and wife Amy and their daughters Reagan and Elise. Larry was preceded in death by his parents, Lonnie and Argie Lee, sister Ava Lee Stephens and husband Dr. John Stephens; Carole Lynn Lee, and brother Judge Norman Ray Lee.
Service to celebrate Larry's life will be held at 1:00 p.m. Friday, April 8, 2022 at Lakeside Baptist Church in Granbury, TX. Visitation will be Thursday, April 7 from 6:00 – 8:00 p.m. at Wiley Funeral Home in Granbury. Burial will take place on Wednesday, April 20th at 11:30 a.m. at Dallas-Fort Worth National Cemetery. Memorials: In lieu of flowers, gifts may be made to Loaves and Fishes Ministry of Lakeside Baptist Church, 500 W. Bluebonnet Drive, Granbury, TX 76048.