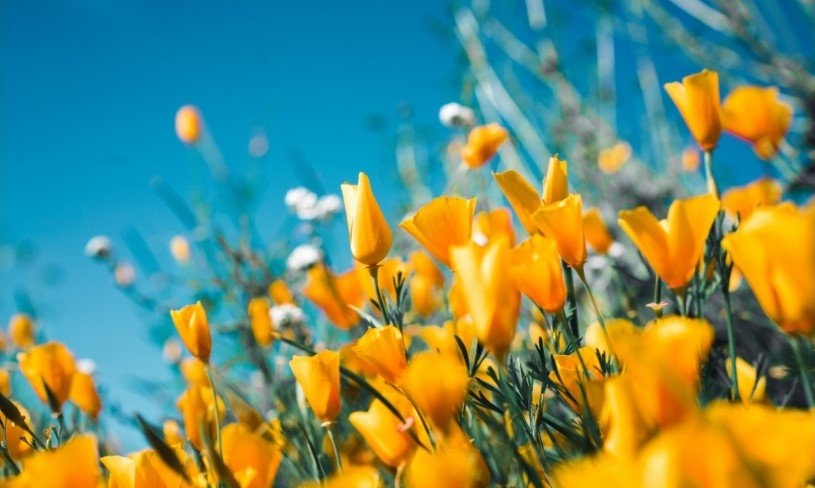 Karl Matthew Bomba, 28, of Yorkville, IL, died April 12, 2021 at Elmhurst Hospital in Elmhurst, Illinois. He was born November 29, 1992 to Steve and Bonnie (Helmick) Bomba in Aurora, IL. He grew up in Newark, IL with his two younger brothers, Peter and Eric, and his identical twin brother, Kurtis. Inseparable to the end, Kurt and Karl attended the local schools and made many lasting friends, including Connor Duncan, Tayler Schomer, and Dominic DiClementi. Together, happy days rolled by in innocent mischief. They nurtured an early love of rural life biking freely through the country roads, canoeing down the Fox River, working on farms, and enjoying their parents' gardens and animals. Eventually "the Bomba twins," as they quickly became known, transferred to Yorkville High School, where they graduated and befriended still more. Tall and naturally strong, Karl enjoyed weightlifting and quickly became varsity on the cross country team, even participating in the state finals. At high school, he also met his sweetheart and future wife, Alyssa Rae (Beerup) Bomba. They were married on August 1, 2015 on the white sands along the ocean of Pensacola Beach, FL. From this union in May 2017 was born one son, Brody Owen Bomba.
Along with his twin, upon graduation Karl joined the United States Coast Guard, which he proudly served for six years upon Lake Michigan in Sturgeon Bay and ultimately Sheboygan, WI, where his son was born. He reached the rank of Machinery Technician Third Class. His devoted wife followed him wherever he went. In a rush to see the best God's creation has to offer, to visit loved ones, and to share those experiences, he traveled to many places such as his ancestral Germany, the Great Smoky Mountains, out west to Utah and Colorado, the coasts of Oregon and California, and countless trips to the Ozarks in Missouri and summer retreats in Wisconsin. Though he worked many jobs, he found his trade at his father's company, Motive Power Resources, as a locomotive mechanic.
Karl was most at home with people and the outdoors. He loved making others laugh telling stories around a beer and bonfire with friends and family, or on a dock or at the beach, always with country music playing the background. He could join a conversation on any topic, from sports to politics, whether mundane or in-depth, yet he could also spend quiet hours reading or focused on a project. He also enjoyed camping, fishing, hunting, hiking, boating, cooking, performing veterans' outreach, and riding his motorcycle or pickup. Fitting for a man of action, he was often the most extroverted person in the room; sometimes this could lead him to trouble or rough spots, but we would do well to remember that the greatest people are not always those who make the fewest mistakes. Above all, his crowning joy was his son Brody, and having a wonderful woman to birth and help raise him.
He is survived by many sorrowing relations, including his wife Alyssa Rae Bomba and son Brody Owen Bomba of Yorkville, IL; parents Bonnie (Ray) Fox and Steve (Hilary) Bomba; in-laws Gregory (Dawne) Beerup; brothers Kurtis (Morgan) Bomba, Eric Bomba, and Peter Bomba; siblings-in-law Brian (Jessica) Beerup and Brandon Beerup; step-siblings Salina Silagyi, Jadah, Josiah, and Ravyn Flint, along with nieces and nephews, and countless friends. Always fearless, he led the way to death before us. What earth has lost, heaven has gained, and in him we find a new guardian to watch us over the years, until we may meet again. He was preceded by his paternal and maternal grandparents, Magdalene (Kahlweiss) and Gottfried Bomba, and Nancy (Brain) and Walter Helmick.
Visitation will be held from 2:00 to 6:00 PM, Sunday, April 18, 2021 at Nelson Funeral Home 1617 N Bridge Street Yorkville, IL 60560. He will be buried at a private family ceremony at a date to be determined. Any donations can be made in honor of his son, Brody Bomba, for school funds, to BMO Harris Bank, attn: Brody Bomba educational fund.
The post Karl Matthew Bomba appeared first on Nelson Funeral Homes & Crematory.