John Boyd Schoolfield Jr.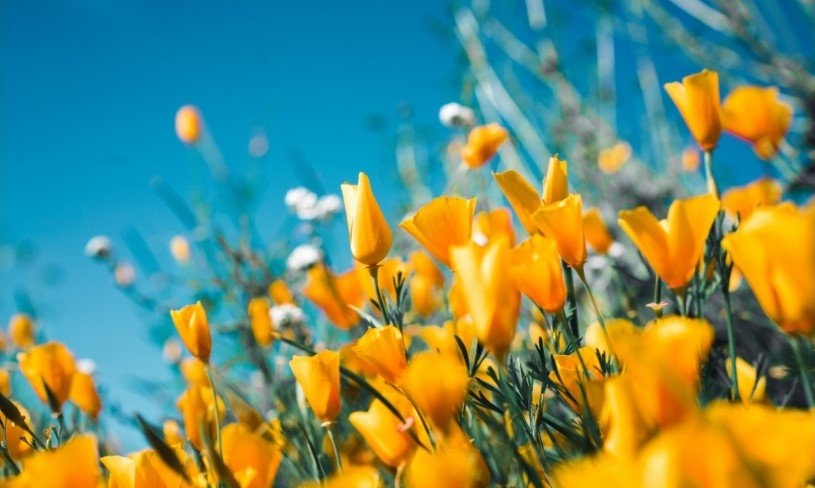 John Boyd Schoolfield Jr. entered this life on September 25,1935, born in a home on Pearl Street in Granbury, TX. John Boyd, as his parents called him, was the first child of John Boyd Schoolfield Sr., and Dovie Williams Schoolfield.  He had two younger brothers, James Robert Schoolfield and Ernest Williams Schoolfield, all who preceded him in death.
John is survived by his beautiful wife of 63 years, Martha Schoolfield, his two children and their families: son, John Schoolfield III and his wife Susan, daughter, Stacy Lynn Mendell and her husband Eric, three granddaughters, all who knew him as "Pap paw," Annalise Droitcor and her husband Gordon, Skyler Schoolfield, and Lauren Schoolfield. Pap paw was also very proud of his two great granddaughters, Rhodes Ernestine Droitcour and Harbor Violet Droitcour. John is survived by many cousins, nieces, and nephews.
When John was born, John's father, John Sr., owned and operated, JR Boyd's Dry Goods and Grocery. The business was on the square in Granbury near where First National Bank is today. It was the height of the Great Depression in 1935, and the ownership of the store had been passed down to 18 yr. old John Sr. just two years prior after the untimely death of his grandfather, JR Boyd.
The young family struggled but had the benefit of being near Dovie's mother and father, George and Birdie Williams, who owned a farm near the Neri community.  Just over a year after John was born, the family welcomed a second son, James Robert (Bob) Schoolfield also born in Granbury.
Very shortly after Bob's birth, the store had to be closed and the family moved to Pampa, TX where John Sr. became the bookkeeper/general manager for his uncle's business Lynn Boyd Good Lumber. The family thrived and became highly respected members of the Pampa community. John Sr. used to regale his sons with his own bedtime stories of the fictional WWII ace Joe the Tiger. Dovie worked in the home and played regularly with John and Bob. John used to tell the story that his mother used her kids to help dust the floors by pulling them around the house with John Sr.'s prized high school tennis letterman's sweater. When John Sr. heard this, he was not all amused.
John and Bob spent most of their summers at their grandparents, George and Birdie's Williams, farm in Hood County.  The lifelong memories developed there helped John to hold a special place in his heart for Hood County and Granbury.
John, according to his words, spent a lot of his time finishing neighborhood and schoolyard fights started by his little brother Bob during their early years in Pampa. Apparently, Bob would regularly tell other kids that his big brother would beat them up. John was very loyal to his brother and would do his best to handle each situation. Six years after the family moved to Pampa another brother, Earnest Lynn was born.  Lynn brought a whole new range of big brother requirements.  John used to say that that Lynn was better at causing trouble than either him or Bob ever even thought to be. John mentioned one story about taking Lynn to Saturday night wrestling in Pampa where Lynn made the questionable decision to spit in the face of wrestler, Dorey Funk. John had to stand up to the famed wrestler but made the wise decision to quickly usher Lynn and himself out of the building.
John was very active in Scouting and earned the rank of Eagle holding all troop leadership positions at various times. In Scouting, he was also a Brotherhood and Vigil member in Order of the Arrow. John graduated from Pampa High School in 1953 and chose to attend Wayland Baptist University in Plainview.  He soon transferred to North Texas State College.
At North Texas, John obtained a degree in Public Education with the goal of becoming a coach and teacher.  He was a member of Theta Chi Fraternity and held several officer positions. In John's senior year at North Texas, on a blind date, he met the love of his life and his future bride of 63 years, Martha Elizabeth Johniken.
The couple were married in Talco, TX on August 16, 1958.  They made their first home in Brownfield Texas where John was a history teacher and 8th grade football coach. They chose Brownfield as it had one of the highest starting teacher salaries in Texas at the time. Martha with one year of education also worked as a teacher in the Union community school near Brownfield while continuing her studies at Texas Tech.
By 1961, John and Martha determined that teaching was not the best career position for John. John parlayed his education and Scouting experience and landed a position with the Boy Scouts of America.  This prompted a move to Eastland TX where they welcomed their first child, son John Boyd Schoolfield III, calling him Trey. Within a year, John was promoted to district executive with the Boy Scouts and the family moved to Wichita Falls, TX. It was there that two great events happened, the family purchased their first home, and they welcomed a daughter, Stacy Lynne Schoolfield. Several lifelong friends of John and Martha were gained during their time in Wichita Falls. John continued his work for the Boy Scouts. Martha managed the household and resumed her studies at North Texas State, driving a VW beetle between Denton and Wichita Falls daily while raising two kids. John commented often that he was truly a lucky man to have such a wonderful spouse.
In 1967, John and Martha determined that John's future career probably was not with the Boy Scouts, and John studied to be a Park and Recreation director. He soon landed his dream job as the Parks and Recreation director for the City of Hurst, TX. The family purchased a home at 856 Redbud in Hurst and became instantly involved in their church and community. While with the City of Hurst, John initiated the design and development of one of the most innovative suburban city parks in the United States, Chisolm Park.  John remained an active volunteer in Scouting, taught youth Sunday School, and joined the Hurst Lion's club, eventually holding all of the various leadership positions. He garnered great respect in the community and was well liked by many city employees particularly those in the Hurst Police and Fire Departments.  Martha completed her studies at North Texas State and became a second-grade teacher at Donna Park Elementary in Hurst.
In 1971, John decided that Park and Recreation was not actually his dream job. His reputation in the Hurst community by this time was phenomenal and he became general manager of a local pest control company. However, he quickly determined that this position was also not his end goal.
This led John to start his own business selling insurance. With the network and contacts John and Martha had established, John quickly became a top agent for Employers Insurance.  He later moved to Farmers Insurance and was one of the highest producing agents in Texas.
John continued his community volunteer work with the Hurst and Keller Lions clubs and was also very proud to serve on the HEB Hospital Board of Directors for several years. Larry Cole of the Dallas Cowboys also served on this board so you can imagine the board member photograph with John being all of 5'5" standing next to the giant Dallas Cowboy defensive end.
In 2001, John and Martha moved to Hood County on land once farmed by his grandfather. The couple became very involved in the Glen Rose United Methodist Church. They relished, living in the country, spending time with their granddaughters, travelling to Europe, taking cruises, raising their small herd of cattle, entertaining guests, and enjoying their many cats and dogs. John loved to quail hunt in West Texas with his good friend Royce Bolton. He also greatly enjoyed attending and handicapping horse races. The couple moved to their current home Aledo in 2018.
John was an excellent example of how to be a great family man and an outstanding member of his community. He always strived to provide the best for his family, was genuinely devoted to his wife, children, grandkids, and inspired many with his loyalty, integrity, and genuine nature.
Visitation at Wiley Funeral Home Granbury Friday January 14, 9:00-10:30AM. Services at 11:00AM Granbury City Cemetery.