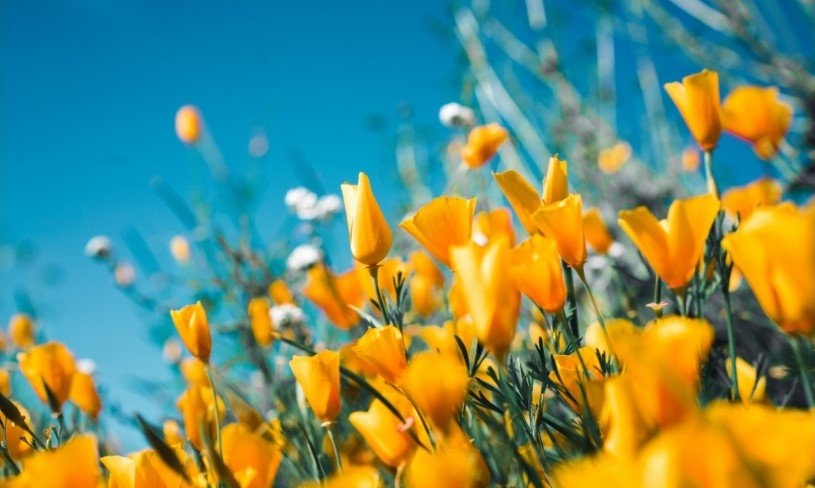 Jo Herron, 79, of New Philadelphia passed away September 13, 2021 following a long and courageous battle with lung cancer.
Born in Dover, Ohio on July 30, 1942, she was the daughter of the late Orley R. and Hyllie Ann (Weaver) Herron, Sr.
Jo, a native Quaker, graduated from New Philadelphia High School in 1960 and went on to earn her Bachelor of Arts degree from Westmont College in Santa Barbara, CA and continued her graduate work at Ashland and Kent State Universities.  Jo accepted a teaching position in her hometown, spending the next 30 years doing what she felt called to at East and South Elementary Schools.
Because she loved teaching children, she broadened her positive impact on kids' lives by becoming a sought-after ventriloquist, traveling throughout the country with her six dolls known as the Woodhead Family. She performed for churches, schools, civic clubs, banquets, camps and appeared on various television shows, thrilling and enlightening audiences of all ages with her humor, wisdom and great wit.
Jo loved to travel the world, write children's stories and poems, celebrate Christmas year-round, and spend as many moments as she could with her family and friends. She always held firm to her abiding faith in God, even in the midst of her tough health challenges.  With her exceptionally positive attitude and her unwavering belief that "while every day might not be good, you can always find good in every day," she was a shining role model to countless friends and family.
Jo is survived by her brother, Niles Weaver Herron of California; her nieces and nephews who fondly referred to her as "Auntie Jo", Jill (Scott) Carter, Morgan (Magda) Herron, Mark (Sonya) Herron, Tim (Tracy Lynn) Winters, Tracy Jo (Joe) Frederick, David (Sylvia) Herron, and Susan Herron-Green; many great-nieces and nephews including, Libby, Reese, and Bodie Winters, Hyllie and Julia Frederick, Chase, Grant, and Glenne Carter and Breanna Herron, all of whom were absolutely adored by such an inspiring, full-of-fun, upbeat presence in their lives.
Additionally, she will be greatly missed by her special friends, Tom and Patti Strickling and Randy and Nancy Gibbs who loved Jo beyond measure and carried out God's charge: "Love each other as I have loved you. Greater love has no one than this: to lay down one's life for one's friends." For their deep and abiding love, Jo's family will always be grateful.
In addition to her parents, Jo was preceded in death by her siblings, Orley R. ("O.R.") Herron, Jr., and Anne Christie Winters.
Visitation will be held in the Linn-Hert-Geib Funeral Home & Crematory at New Philadelphia on Sunday, September 19 from 1 to 2:30 p.m. A service celebrating Jo's life will begin in the chapel at 2:30 p.m. with Pastor Brian Flood officiating. Private burial will be held Monday in Evergreen Burial Park at New Philadelphia.
Jo's family would like to thank the great men and women in healthcare who cared for Jo over the past decade during her valiant fight.  They are the unsung heroes of so many lives, and their unwavering commitment to providing the best care possible allowed Jo to fully live out her purpose and passions.
Memorial contributions in Jo's memory may be directed to the Heritage Home Association at www.tuschha.org.
The post Jo Herron appeared first on Geib Funeral Home & Crematory.