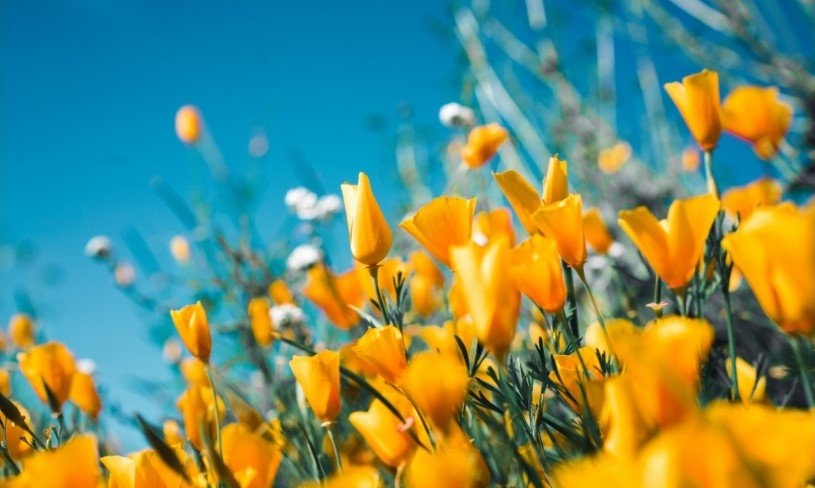 Jeanette Marie Hickl Maroney grabbed Jesus' hand on January 18, 2022 at age 70. The family will receive friends on Saturday, January 22nd at 12:00 PM at StoneWater Church in Granbury, TX. A celebration of life service will follow at 2:00 PM.
Jeanette was born to John Edmond Hickl Jr. and Albina Lastovica Hickl on July 4, 1951 in Bay City, TX. As a child Jeanette enjoyed many happy times with her ten brothers and sisters on their family farm in El Maton, Texas.
She met her husband Mark in ninth grade on the playgrounds at Markham elementary. After chasing her for a year, Mark was delighted when Jeanette finally agreed to be his girlfriend. They married on March 25, 1972 and went on to have three children, John Mark, Jana, and Justin. They moved to West Texas in the summer of 1985 where they spent 34 wonderful years.
From a young age, Jeanette had a strong bond with her many nieces and nephews. This developed into a life-long passion for nurturing children, among those who benefited from her unconditional love were her eight precious grandchildren. In addition to being a dedicated and loving mother, Jeanette served as a volunteer with Kairos Outside Prison Ministry and the Ector County Jail.
Jeanette has left a legacy of unshakable faith in Jesus Christ, unconditional love for people both great and small, and steadfast service. She touched many lives and brought happiness into every room she entered. Her smile and encouraging spirit will be missed by all.
Jeanette joins her father and mother in heaven along with her sister Georgie Hundl and her husband Walter, and her sister Dorothy Pratka and her husband Allen. She leaves to cherish her legacy, her husband of 49 years Mark Maroney; her son John Mark Maroney and his wife Angela; daughter Jana Plemons and her husband Michael; son Justin Maroney and his wife Jenica; grandchildren, Grant, Jake, Campbell, Claire, Brock, Carlee, Nolan, and Blakely; sister, Irene Dornak; sister Bernadette Kana and her husband Gene; brother John Hickl and his wife Barbara; brother Jerome Hickl; brother Ray Hickl; sister Barbara Vanecek and her husband Frank; brother Dan Hickl and Peter; brother Paul Hickl and his wife Janet along with a caravan of nieces, nephews, cousins, and numerous friends
Arrangements are under the direction of Wiley Funeral Home. In lieu of flowers, donations to the Jeanette Maroney – Cornerstone Christian Academy Building Fund would benefit the children she loved so much for generations to come.  Online donations can be made at www.ccagranbury.com.