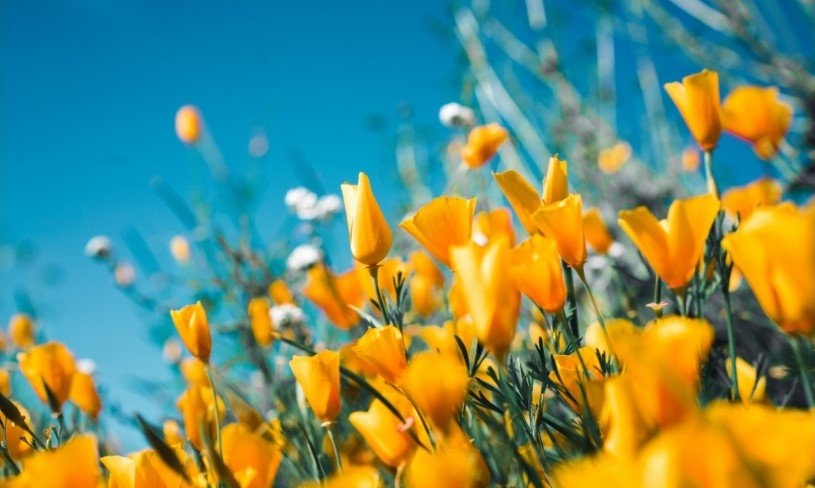 Harold Lloyd Branson was born on February 26, 1931 to Esker Branson and Mabel Jones.  Harold passed from this earthly life to his eternal reward in heaven on October 10, 2021.  Harold was an only child.  He grew up in Lipan and graduated from Lipan High School.
He married Mona Celene Compton on June 23, 1950 in Weatherford Texas.  He & Mona have three children, Patty, Randy and Deana.  They lived in Graham and Big Spring for a short time in their early married years before moving back to Lipan to live for the remainder of their seventy plus years of marriage.
One of Harold's first jobs was at the Crazy Water Hotel as a dishwasher then he worked at Poston's Dry Goods in Mineral Wells, TX, selling shoes.  He also worked for the railroad. Harold was a roofing salesman and eventually started his own roofing company.  He was a farmer raising peanuts and coastal hay.  He was a rancher and cattleman.  He also had a business where he sold fertilizer.  In 1993 he became a banker.  He enjoyed being in the bank and visiting with the customers.
Harold & Mona travelled extensively during their life together.  They would take vacations to go salmon fishing. They drove to Alaska and Canada.  Harold enjoyed fishing and spent many years fishing with his family and friends at his lake in Lipan.  Harold enjoyed hunting deer, elk, dove, quail and even went on a pheasant hunt or two.  They traveled mostly to the western portion of the United States.  He once joked that it always had to be close enough so they could swing through Las Vegas.
Harold & Mona enjoyed going to German festivals all over the state of Texas.  They made friends wherever they went and made many lifelong friends at these festival events.
Harold loved to play dominoes and was very good at it.  When his children were young, he used his domino skills to win tournament prizes for grocery items to help feed his family.  In his later years he spent many afternoons in the Lipan Domino Hall.   Harold also loved cards.  He & Mona played Skip-Bo and Uno and various card games every morning for many years.  He loved to play Solitaire, although he said it was hard to win one.
Although, Harold was an only child, he had many cousins that were very dear to him and he considered them as siblings.  Harold was a good son, husband, father, grandfather and friend to many.
Harold is preceded in death by his beloved wife of seventy years, Mona.  His parents, Esker and Mabel.  Granddaughter Celene Ranspot; great grandson, Carson Neal Shockley; son-in-law, Rodney Sears.
Harold is survived by daughter Patty and husband Troy Ranspot; son, Randy Branson; daughter Deana and husband Larry Williams.  Granddaughter Jackie Sears and husband Shane Shockley.  Grandsons, Les Branson and wife Amber; Erik Branson and wife Destiny; Kyle Branson and wife Kaylan; Judd Williams and wife Brandie.  Great grandchildren Bryce Shockley, Hayden Shockley, Finley Shockley, Hadley Shockley, Tate Branson, Taylor Branson, Telese Branson, Paisley Branson, Tansy Branson, Marlie Branson, Hallie Branson, Stanford Williams, Celese Williams and Robin Williams all of whom are Lipan residents.  Harold is also survived by many dear friends and community members, most of whom referred to him affectionately as "Pa".
The family wishes to say a very heartfelt thank you to his caregivers who made it possible for him to remain in his home: Angela Thigpen, Shana Thormann, Suzanne Dickerson, Mary Ramirez, Elizabeth Foust, Gay Pack and Dana Bagby.  Also, a special thank you to the Solaris Hospice team.
Since Harold was very big supporter of his community, the family requests any donations in his memory be made to local Lipan charities or organizations.
Service: 10:00 AM, Thursday, October 14, 2021, First Baptist Church, Lipan, Interment: Evergreen Cemetery, Visitation: 6:00 PM -8:00 PM, Wednesday, October 13, 2021, First Baptist Church, Lipan.
Services under the direction of Wiley Funeral Home.