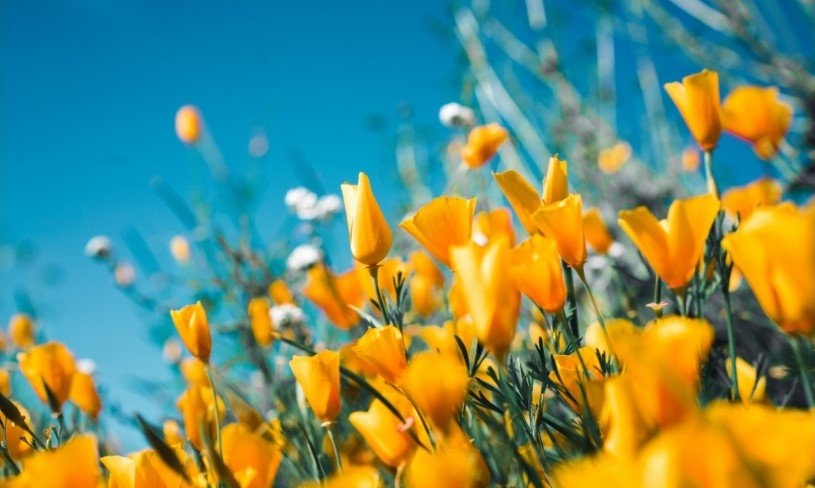 Gwenna G. Johnson, age 71, of Hennis Care Center at Dover was joyfully reunited with her beloved husband early Saturday, July 3, 2021.
Born in Coos Bay, Oregon on December 23, 1949, Gwenna was a daughter of the late Raymond Frederick Middleton and Elsie Lorraine (Fox) Updegrove. She spoke fondly of spending her childhood summers on the misty Oregon Coast.
Gwenna attended Brigham Young University where she studied Home Economics. On September 25, 1970, Gwenna married David F. Johnson. Together, the couple raised six children and shared 30 years of marriage prior to his passing on July 4, 2001.
Gwenna had a deep faith and was a lifelong member of the Church of Jesus Christ of Latter-Day Saints. She enjoyed teaching, serving, and loving her fellow congregation members. Her favorite position in the church was Nursery Leader with her husband. In her free time, Gwenna enjoyed sewing Easter dresses, formals, and wedding dresses for her girls. She was also an expert canner – all her children have memories of taking turns cranking the Victorio Strainer. She loved to make beautiful, intricate cards to help celebrate her friends and family. She made many dear friends through the Card Club and Block of the Month Club.
Gwenna's life was her family; she loved cheering them on. She will be deeply missed by her children, Lucy (Brad) Tobler of San Antonio, Texas, Darcie (Randy) Mangum of De Pere, Wisconsin, Angie (Gary) Mangum of Springville, Utah, Emily (Karl) Knudson of Dover, Ohio, Corby (Richard) Robins of South Jordan, Utah, and David (beloved daughter-in-law Katherine) Johnson of Uhrichsville, Ohio; her sister, Rayna (Tom) Simmons of West Valley City, Utah, 29 grandchildren, and numerous nieces and nephews.
In addition to her parents and husband, Gwenna was preceded in death by three sisters, Corby Utley, Terry Koffard, Joy Fenton; an infant brother, Curtis Max Middleton, and her step-father, John Updegrove.
The family will greet guests on Friday, July 9, 2021, from 4-7 PM in the Geib Funeral Center at Dover. A service led by Bishop Timothy McKnight will be held at 1:30 PM on Saturday, July 10, 2021, in the Church of Jesus Christ of Latter-Day Saints at New Philadelphia. Burial will follow in the New Cumberland Cemetery.
Gwenna's family would like to extend a most sincere appreciation to her "Hennis Family" for all their love, care, and attention during the past three years.
In lieu of flowers, please perform an act of kindness in memory of Gwenna.
The post Gwenna G. Johnson appeared first on Geib Funeral Home & Crematory.