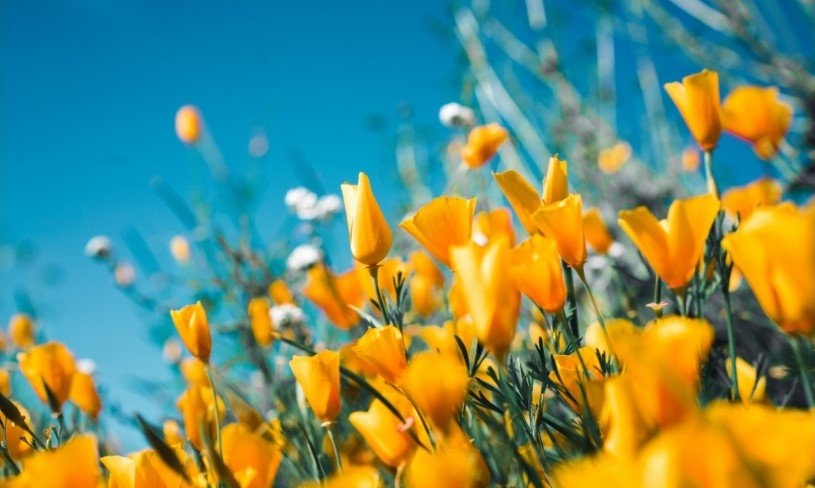 Glenda Sue was born October 4, 1940 in Hillsboro, Texas.  She was the first born and only daughter of Nathaniel "Dub" Dandridge and Ora Faye Kirk Dandridge.  The family then moved to Austin Texas where Dub worked as a firefighter, and brother Jerry came along in 1945. Sue attended Trinity Lutheran Church where she was baptized in 1954 and confirmed in 1956.  The Lutheran Church was a strong and proud part of Sue's life.
In 1957 Sue moved to Dallas, Texas as a junior in high school and attended Woodrow Wilson High School. She made many friends and joined Central Lutheran Church and became an active member of the Luther League, a ministry group for teenagers. This time in her life became pivotal when she was involved in a head on collision in which four teenagers including her best friend were killed. Sue shattered her pelvis and was hospitalized for months afterwards. Due to a prolonged recovery, she was forced to repeat the end of her senior year which then interrupted her plan to attend Texas Lutheran University in Sequin, TX.  The many consequences and losses from this time became a lifelong shadow for Sue.
The Lutheran Church continued to be central to Sue, and she was a cabin leader at Camp Luther Hill when she met her future husband and lifelong love Richard "Dick" Braun.  Although he was late to their first date, every date thereafter and the wedding Sue married Dick anyway on November 25, 1960. And so began a long and blessed life together. They lived in Texas, Florida, Texas, Colorado and Texas again which was clearly their favorite. Sue got Dick through college which was no small fete, and they began their family with Suzanne in 1966 and Angie in 1968.
Their final return to Texas in 1976 allowed them to settle in Arlington for the next twenty-two years. They joined Advent Lutheran Church which was then meeting at the YMCA and played an integral part in the growth and ministry of that beloved church.  Sue was a member of Altar Guild, cooked for the homeless shelter and participated in Via de Cristo. The gift of faith and constant prayers is something that sustained the Braun family through many struggles and joys. From starting a business to the heart transplant that required Dick to retire to surviving breast cancer, Sue and Dick maintained their faith together and God watched over them constantly.
The final chapter of their lives found them living on a ranch in Bluff Dale, TX.  Sue was the trouper she had always been and dug into the community and local church. As always Dick and Sue made many friends and were an active part of Bluff Dale until Dick's passing in 2015.  The last seven years of Sue's life involved a brave struggle with Alzheimer's Disease. She is now herself again and reunited with the love of her life and in the arms of her loving Father who she served well on this earth.
She will be remembered for her smile, her hair and red lipstick, her sense of style and love of fashion, her cooking, her generosity, her loyalty, her love of beer and her crush on Willie Nelson.
Goodbye to our angel flying too close to the ground-
The post Glenda Sue Braun first appeared on Silver Oaks Funeral & Cremations.