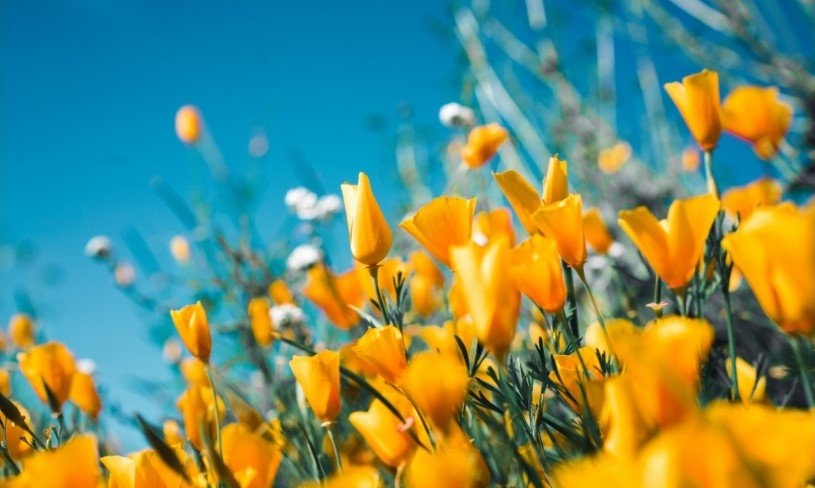 Doris Sarah Millen, age 92, of Yorkville, IL passed away peacefully on Sunday, March 22, 2020 at Mercy Center in Aurora, IL. after a long illness.  She was born on March 15, 1928 in Aurora, IL the daughter of Albert and Laura (Stone) Minnich.  Doris was the matriarch of one of the largest families in the Yorkville area.
Doris was united in marriage on February 26, 1949 to Arnold Millen, who died on December 7, 2005.  They had 14 children, 29 grandchildren, and 18 great grandchildren.  Her family was the center of her life and she regularly gathered them for dinners, outings, celebrations and other activities right up until the week she died.   When she was hospitalized on March 17, only two of her children were allowed in her room. However, she was flooded with messages of love from around the world on a private Millen Family Page that were then played and read to her.
She graduated from Madonna High School in 1946, where she was active in drama, orchestra (in which she played the violin) and many leadership and social organizations.  She was a founding officer of the Aurora chapter of the Catholic Youth Organization (CYO), where she met her husband Arnie.  She loved being a life-time member of a club that she and her friends formed in grade school, Our Mother's Daughters. Remarkably these women kept in touch throughout the decades of their lives, meeting regularly in their homes.
Mrs. Millen was a devoted life-long Catholic and an active member of St. Patrick Catholic Church in Yorkville, IL., where she taught Sunday School for many years, volunteered to helped clean the church, participated in many prayer ministries and supported numerous other church organizations and activities.
Doris was actively involved in the lives of her children, grandchildren and great grandchildren and attended a staggering number of athletic events, plays, recitals, and school events. She tried not to miss an opportunity to cheer on one of her family members, all of which kept her vibrant and youthful. Once all of her children were school age, she served as the Circle Center Elementary School Picture Lady for many classes.  Doris would research and bring in art works from the masters in order to teach the students about the importance of art in our lives.  In addition, she was a Den Leader for the Boy Scouts for her sons and a number of area children.  Doris often served as a team mom and on several occasions transported her children and several team members to state competitions.  One of her favorite activities was to gather her family on the Fourth of July for dinner and Root Beer Floats as way to celebrate both family and country.
For years, Doris managed Green Manor Apartments and other apartment buildings in Yorkville, while still regularly babysitting for her young grandchildren, who lived in the area. If asked what she thought was her greatest accomplishment, Doris would say being a loving mother, grandmother, great-grandmother, daughter, sister, aunt and friend and because she succeeded so well at this, she will be deeply missed by her family and friends.
She is survived by her children, Michael Millen of Montgomery, IL, Susan (Tim Welsh) Millen of Tucker, GA, Eileen (Bob) Goins of Swansea, IL, Linda (Gary) Schwartz of Chandler, AZ, Anthony Millen of Waukegan, IL, James (Laura) Millen of Fort Myers, FL, Daniel (Joy) Millen of Woodstock, GA, David (Pat) Millen of Yorkville, IL, Marie Page of Yorkville, IL, Gregory (Rosie) Millen of Yorkville, IL, Carolyn (Peter) Krysciak of Yorkville, IL, Samuel (Laura) Millen of Ankeny, IA, and Andrew (Jenny) Millen of Battle Creek, MI; her 29 grandchildren; her 18 great-grandchildren;  her sister, Frances Groom of Aurora, IL; and many nieces and nephews.
She was preceded in death by her parents, Albert and Laura Minnich; her late husband, Arnold Millen; her son, Joseph Millen; her grandson Damon Millen and her brother, Arthur Minnich.
A Memorial Mass will be held at 10:00 AM on Saturday, May 29, 2021 at St. Patrick Catholic Church, 406 Walnut St. in Yorkville, IL. Interment will follow in the St. Patrick Cemetery in Bristol, IL.
Friends may visit from 3:00 until 8:00 PM on Friday, May 28, 2021 at the Nelson Funeral Home, 1617 North Bridge St., Yorkville, IL.
The post Doris S. Millen appeared first on Nelson Funeral Homes & Crematory.