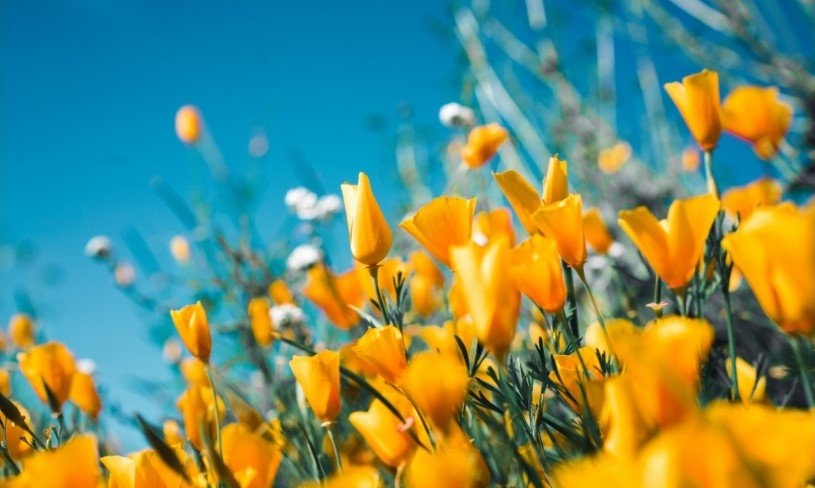 Bodie LeRance Lemons was born April 28, 1963, in Lubbock, Texas to Sheryl Dukatnik and Weldon Lemons. He passed on to his heavenly life September 28, 2021, in Granbury, Texas and lived with his wife of 36 years, Delani Darr Lemons and his favorite dog and companion Pearl. Bodie attended school in Lubbock and graduated from Coronado High School in 1982 where he excelled in athletics and had many faithful and loyal friends. He played football for two years at Howard Payne University on a football scholarship but finished his degree in Business Administration at The University of the Incarnate Word in San Antonio, Texas in 2004.  Bodie worked in the Banking and Credit Union industry and most recently worked at My Community Credit Union in Midland, Texas.
Bodie often spoke of all his fond memories of growing up in Lubbock, Texas with his brother DeVon. Whether it was peddling their bikes all over Lubbock, causing havoc for their mother and Granny, everyone knew Bodie was probably the instigator of such shenanigans, and his poor brother DeVon usually took the blame just to keep him and his brother out of trouble. Bodie loved playing golf and that was something he and his brother enjoyed doing together.
Bodie loved music! He was all about classic rock, RUSH, Elvis, and Alan Jackson's Remember When. He enjoyed listening to Dylan's buddy Andrew Sevener play whenever he was able. Music was always a part of Bodie's outdoor BBQ's, having a Bud Lite with friends and family and even car trips. He loved to quiz everyone in the car as to who was playing on the radio.
He dearly loved all his friends with all his heart and was the type of man that would do anything for them at any time 24/7 if he knew they needed him, wanted to party or just visit. Those that knew him best, knew he had a zest for life, was witty, kind, intelligent, very stubborn, helpful, almost larger than life and was always the life of the party! Bodie was happiest when he was with them having fish fries, BBQ's or making his famous fajitas for a huge crowd. He loved his best friend Jeff Majors, the Elizondo brothers, Wade Flake, his POGO high school brothers, and spoke to many of them by phone or text in his final days. Bodie cherished his relationships with the Uebeleins, the Beeslers, his kid's softball/baseball families and especially his Friday night dinner dates with Steve and Tina Wiley. Bodie was happiest when he was cussing his favorite friend Willie Gibson and dropping by to visit Doc and his car lot friends. Bodie couldn't wait until July 4th every year where he could party with the Weatherby family and see everyone.
Bodie met Delani at the Silver River between Brownwood and Stephenville when she was a student at Tarleton State University. Their love grew quickly and Bodie found his way to Delani almost every weekend, until they married in 1985 at Hillcrest Church of Christ in Stephenville. Bodie and Delani were very young and probably most didn't think they'd last but they were devoted to each other, took their vows seriously, compromised, were best friends and stayed together through thick and thin.
While Bodie was a faithful and loving husband he was even a better daddy to his two kids. He loved those two more than anything in the world! The day Ashley was born she had her daddy wrapped around her finger for life. What Ashley wanted, Ashley got. They were very close, and she inherited his wit, humor, love of cooking and stubbornness from him. Evenings together were spent laughing, joking, arguing and no topic was off limits. He was the one to encourage her to spread her wings and fly and do her new travel nursing job and he fixed her a big dinner the week she left. Bodie loved his son Dylan very much. He spent many miles on the road with him talking, golfing, taking him to practices, ball games and tournaments. Bodie loved every bit of it and the relationships made through all those experiences. Dylan also inherited Bodie's grilling techniques and is friendly and has a kind sensitive heart just like Bodie. Bodie loved messing with all Dylan's friends who many affectionately called him pimp or pimp daddy. After Dylan became engaged to Emily Jo Howard Bodie was happiest if he thought at the end of the day, he ruffled her feathers or took her last nerve just a bit by aggravating her. Whether it was what he would or would not wear to the wedding, if she had registered for lemon dishes at Dollar Tree, or argued whether he was following Dr.s orders it was always an argument and he took great pleasure in it.
Bodie was full of life and was the best example of happiness and kindness in the whole world! He'd take his shirt off his back for anyone. If a kid needed balls, bats, cleats, a uniform, golf clubs or whatever he found them some. If kids needed concession stand money for candy he gave it to them. He and Delani provided school supplies for needy children and took care of Christmas for many of those kids through the years.
Gregarious is the word to describe Bodie! He was a mama's boy and loved his mother with all his heart. He loved to cook and eat good food. He loved his Maw's chicken fried steaks, chicken-n-dumplings, and peach cobbler. He loved going to the races and was so looking forward to going to an upcoming race day with his Uncle Greg and cousins and was going to buy a scooter so he could get down in the pits and enjoy the festivities. He had a kind and sensitive heart and loved all animals. He leaves behind a legacy of love, wisdom, character and many memories for his family to cherish forever. We love and will miss him very much but take comfort knowing we will see him again.
Bodie is preceded in death by his Granny, his dad Weldon Lemons, his stepdad John Dukatnik, his dogs PuggyPoo and Penelope and his cat OscarP.
He leaves behind his loving mother, Sheryl Dukatnik of Lubbock, Texas. His beloved wife Delani Darr Lemons of Granbury. His daughter Ashley Lemons of Granbury, his son Dylan Lemons and fiance Emily Howard of Alvarado. His brothers DeVon Lemons and wife Claudia of Spring, and Jarrod Lemons of Petrolia. Jarrod's mother Debra and husband Daryl Clark of Petrolia. Jarrod's Grandmother Nova Fleming of Charlie. His Uncle Greg and Aunt Gale Allen of Keller, his Uncle Kenneth and Aunt Jimmie Lemons of Sunset, and his Aunt Martha Radke of Rockport. His loving in-laws Ferris and Barbara Darr of Granbury, Lorrie and Abel Ortega of San Antonio, Jason, and Tiffany Darr also of San Antonio. His nephews Justin and Austin Ortega, his niece Courtney Darr Miller, and many cousins and friends. He will be sorely missed by his dogs Pearl, Paisley, and Pebbles.
Celebration of Life for Bodie:
Sunday, December 5, 2021 @ noon
Southern Oaks Golf Club
13765 Southern Oaks Dr., Burleson, TX 76028