Barbara Neptune Poffenbaugh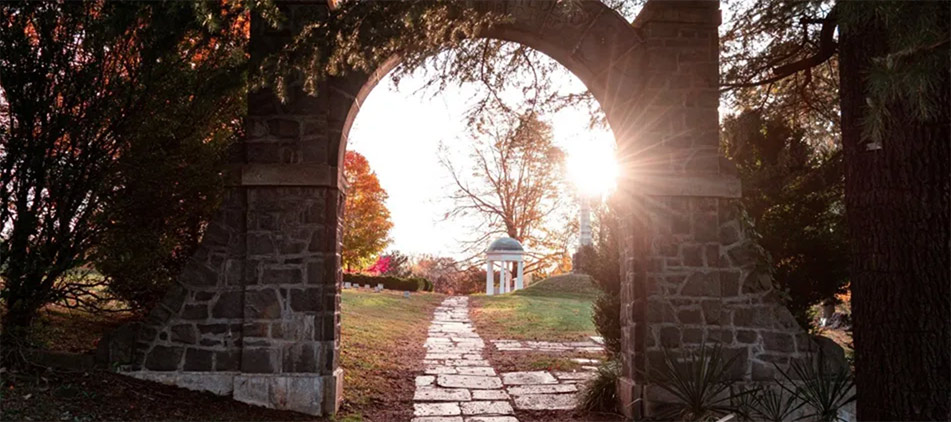 Barbara (Neptune) Poffenbaugh, 85, of Mansfield, Ohio, passed away on January 1, 2022, after a recent battle with cancer. Her beloved husband, Richard, and three devoted daughters were by her side. The loss to her family, friends and community is deeply felt and she will be missed by many-and in so many ways. Yet her loved ones can take comfort in knowing that Barbara is now with her Lord and Savior Jesus Christ.
Barbara was born on July 21, 1936, to fun-loving Leland "Mike" Neptune and Laura (Fry) Neptune in Mt. Gilead, Ohio. The fifth of seven children, she was blessed to be part of a close-knit family who considered their strong faith and active membership at The First Baptist Church of Mt. Gilead to be the center of their lives. Her devotion to God and family may have come first, but Barbara was also very focused on getting a good education-so much so that she achieve the amazing feat of perfect attendance from kindergarten through 12th grade and graduated as the class valedictorian. Vivacious and kind to her classmates, she was also a standout socially, and was elected homecoming queen during her senior year.
After graduating high school, Barbara was honored with a two-year cadet scholarship from the State of Ohio to enroll in elementary education coursework. She attended Bowling Green State University, where she earned a Bachelor of Science degree in the College of Education. She taught first grade at South School in Galion, Ohio. Her passion for education extended beyond mere academics-it also set her on a life-changing path in her personal life. In her senior year of high school, she met her future husband, Richard, a Biology and Driver's Education teacher at the time. After graduation, he invited her for a date. During a four-year courtship, Barbara considered herself very fortunate to have found the love of her life.
Married on August 24, 1958, they moved to Mansfield, Ohio, to pursue careers in education-Richard as a Biology teacher at Mansfield Senior High School and Barbara as a second-grade teacher at West First Street School, then at Rebecca Grubaugh School. She later enjoyed her role as an eighth-grade English teacher at Ontario Middle School. They both demonstrated a strong work ethic and admirable teamwork in reaching goals. One of the rewards was the purchase of their dream house in Ontario, Ohio, which they quickly enhanced with much-admired gardens. As a couple, they put their green thumbs to good use, to the delight of many passersby. Guests were delighted too-a meal at the Poffenbaugh home meant fresh vegetables and fruits right from the garden.
Barbara was a loving and dedicated mother to her three daughters. Exceptionally devoted to them, she gave her all-and then some-to ensure they had a happy childhood. She was "that mom" with infectious enthusiasm and joie de vivre who made everything magical. In her house anything could happen…and usually did. It wasn't unusual to see a child-or two-ride through the living room on a unicycle, and right down the driveway. Everyday activities became something special in Barbara's hands. She loved books and inspired a passion for reading in her students. Few children forgot the bright red pebbles she made to pass out while she read the classic Sylvester and the Magic Pebble by William Steig. Her family remembers too-they discovered that red paint stuck to her cooking cooling racks…but no one minded.
Barbara also loved her grandchildren with her entire being. If they wanted to build a fort in the living room, she was all for it. Trips to the carousel, art museum, theater, parks, swimming pool and other events all happened regularly-almost like a repeat of the fun times she had with her own daughters years before. En route to these excursions, Barbara could be heard singing "You Are My Sunshine" or her favorite tunes from The Sound of Music.
In her retirement, Barbara enjoyed gardening, Sudoku, Solitaire, reading and sewing. Knitting was also among her favorite leisure activities…for a while…but she quit when her children admitted they now had more than enough scarves. She also loved cheering on the OSU Buckeyes, supporting her favorite basketball player, LeBron James, attending Bible study, and spending time with her friends and other retired teachers. Barbara had a gift for bringing joy and making everyone feel like family. Over the years, her beautiful home with the spectacular gardens became a virtual revolving door for her children's friends and students. Some will admit that they were also drawn in by her cooking-few could resist her homemade black raspberry pie or blueberry muffins.
Her sunny personality, effervescent smile and sense of humor infused many a room. A constant source of positivity, Barbara's children can attest that "Be positive!" was her motto. She also encouraged those around her to believe in themselves-like Julie Andrews as Maria in The Sound of Music, she had "confidence in confidence alone."
Barbara's family, friends, neighbors, and students describe her as kind, loving, warm, generous and thoughtful. Anyone in need of support knew they could count on her, and she made it a point to check on the well-being of others, helping in any way she could. A bright light in their lives, Barbara's giving spirit and caring legacy will live on in the hearts of all who knew and loved her. Her radiant smile, kindness and compassion-in both conversation and deeds-will never be forgotten.
Barbara will be dearly missed by her beloved husband of 63 years, Richard; her daughter, Beth Avila, granddaughter Ashley and grandson Anthony; her daughter, Debbie Ubry, son-in-law, Gary and granddaughters Catherine and Allison; her daughter, Cathy Testa, son-in-law Patrick and grandson Enzo; nephew Mike (Heidi)) Doran; sister, Rilla Dorothy Baker; nephews Kent (Kathy) Baker and Kevin (Kim) Baker; nephew Jerry (Toni) Neptune; and many loving extended family members and close friends.
In addition to her parents Leland and Laura Neptune, Barbara was preceded in death by her father-in-law, Harvey and mother-in-law Sevilla Poffenbaugh; four brothers: Ivan, Maurice, Gary and Gerald Neptune; sister Glenna Neptune; sister-in-law Daphne Neptune; and brothers-in-law Ralph Doran and Alvin Baker.
Per her wishes, services will be held for immediate family by the Ontario Home of Wappner Funeral Directors, with Chaplain Kathy Kollar officiating. To honor Barbara-or "Mrs. P." as she was affectionately known by many-please read a book, perform a random act of kindness, or write a thank you note to someone who has made a difference in your life. As a tribute to her, remember to always be positive, be kind to yourself and show kindness to all you meet.
Barbara's family extends deepest gratitude to the OhioHealth Hospice team of Mansfield and Wedgewood Estates for giving her so much loving care and their own special sunshine to brighten our darkest days.
The post Barbara Neptune Poffenbaugh appeared first on Wappner Funeral Directors and Crematory.