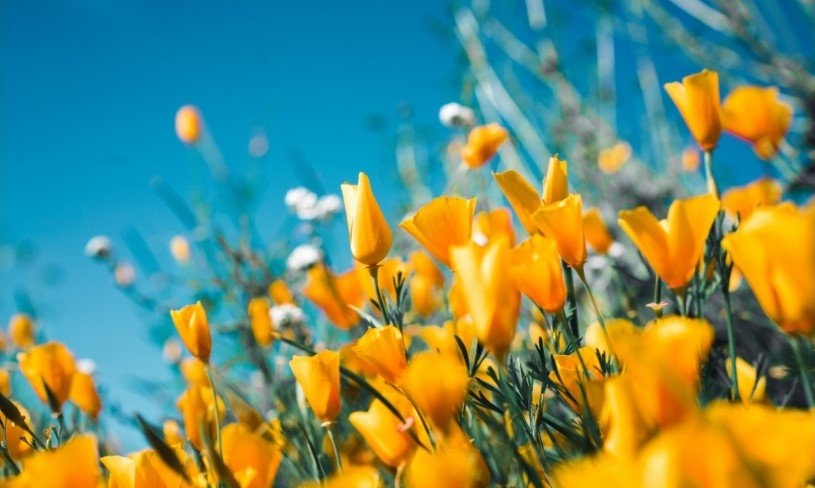 Barbara "Ann" Tackitt, beloved wife, mother, grandmother, and great-grandmother, and a long-time resident of Granbury and Hood County, died Wednesday, January 12th of complications of Alzheimer's at age 87. Born in Tolar, April 7, 1934, she was the eldest child of Robert and Dora Newton, who were teachers in the area. Ann was bright, eager to learn and vivacious. As a child during WWII, she and her younger sister Nell learned morse code by attending classes being taught by her father to the Navy personnel. Her senior year of high school at Seymour High she was the football queen.
Ann had a long career as a legal secretary, oil executive secretary, real estate broker and builder. As a single parent in the early '60's, Ann went to work as an oil executive secretary dealing in real estate. This enhanced her knowledge and further increased her interest in real estate. She started selling real estate in Colorado before moving home to Granbury in 1973, where she continued her lifelong passion of buying, selling, renovating, and building houses. She was a broker in several offices in the area before opening her own office, "The Property Shop", selling and managing real estate for many people.
Never one to sit at home, Ann enjoyed traveling around Texas and the US, often accompanied by her parents. She and her husband, Merle, traveled to Hawaii and California. Ann flew to Alaska to travel the Alcan Highway with her youngest child and his family, thoroughly enjoying the trip. Her travels were often to visit family and friends, as well as to conduct research in family genealogy.
Ann was preceded in death by her parents, sister Nell, her daughter Elizabeth, granddaughter Michelle and her husband of 33 years Merle, who died 4 days before her, also from complications of Alzheimer's.
She leaves to carry on her legacy a blended family of seven children; James E Lively (Lori) of OR, Stephen W Lively (Melinda), Mike Moltz (Jane) of Granbury, David L Lively (Barbara) of KY, Andrea Cupina of Ft Worth, TX, Neal Tackitt (Tracy) of SC, and Brett Tackitt (Beverly) of Granbury, nineteen grandchildren and twenty-two great grandchildren, as well as her brother Robert Newton (Cheryl) of North Richland Hills, TX, and sister Donna McGibboney (Don) of Aledo, TX, four nieces and their families.
A Celebration of Life for Ann will be January 29th at 2pm at Women's Wednesday Club, 306 N Travis in Granbury. If you would like to remember Ann, please consider donating to a charity of your choice.