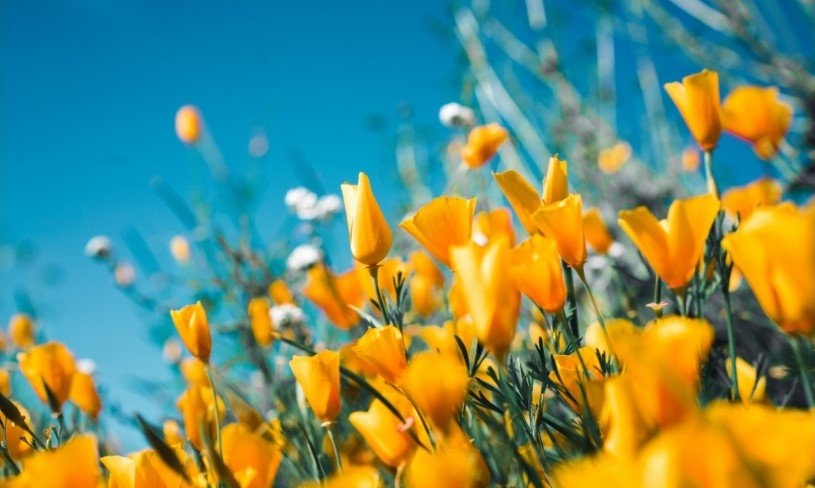 April Genendal Hale, loving wife of Rex A. Hale passed away April 3, 2023 in the home of her daughter in Fort Worth, Texas after a long illness.  She was surrounded by her children who were there to celebrate her 85th birthday the previous day.
Memorial Service: 10:00 A.M., Friday, May 12, 2023 in the Santa Fe National Cemetery in Santa Fe, New Mexico.  She will be laid to rest next to her first husband and beloved father of her children, Charles R. Squibb.
April was born in Warm Springs, Arkansas April 2, 1938.  She was the first daughter and third child of Albert and Grace Nipps. Most of her youth was spent in the farming area of Pocahontas, Arkansas.  She attended Harlem High School in Rockford, Illinois. After marrying Charles R. Squibb, they moved to Albuquerque, N.M.
April "Ginny" Hale was blessed with an enormous amount of creativity. When her children were young, she sewed most of her clothes as well as her children's clothes.  Prom dresses, wedding dresses and so many other amazing fashions were part of her personal creations.  She painted beautiful landscapes of New Mexico and taught her artistry to others.  As time went by, she created lovely floral arrangements as well. Over her 85 years April showed resilience at every obstacle.  April was so very intelligent and she had a keen wit. She will be dearly missed.
April was preceded in death by her parents; her brother, Weldon; her sister-in-law, Esther Nipps; her son-in-law, Mike Lebby; and her grandson, Kyle Lebby.
She is survived by her brother, Harold Lloyd Nipps of Del Ciiy, Oklahoma; sister, Colleen Lawhon and husband, Zack Lawhon who reside in Hoxie, Arkansas; her sister-in-law, Earlene Nipps of Machesney Park, Illinois; her loving children, Dawn Bell and her husband, Mike of North Richland Hills, Texas; Kathy Lebby of Fort Worth, Texas; Dirk Squibb and his wife, Kileen of Las Cruces, New Mexico; Dean Squibb of Albuquerque, New Mexico; Leslie Johnson of Riverside, California, the daughter of April's second husband, Charles O. Woodley; six grandchildren and four great-grandchildren, Kenneth Bell and his daughter, Corrie, Jeffrey Lebby, wife, Staley and their children Kora and Kane, Ricky Bell, his wife, Brett and daughter Brooke, Maegan Squibb of Beverly, Massachusetts, Zachary and David Squibb of San Marcos, California; and many nieces and nephews from around the U.S.
If you are so inclined, donations to the American Cancer Society or Alzheimer's Association would be greatly appreciated.  May God Bless You.
The post April Genendal Hale first appeared on Silver Oaks Funeral & Cremations.