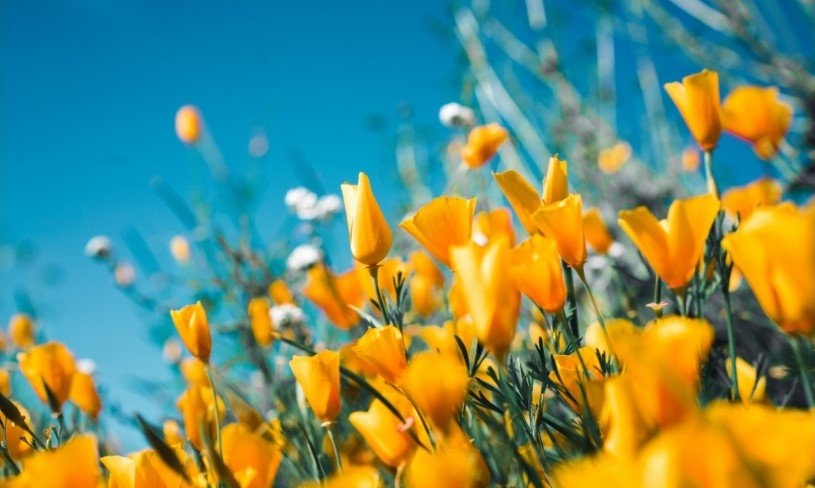 Gloria Bianchini
Of Rural Harvard
Gloria was born April 23rd, 1936 in Laurel, Nebraska to Chester and Lulu (Mosley) Schuler.  She passed away Monday, August 28, 2023 at her home in Harvard, Illinois on her 68th wedding anniversary.
Throughout her life Gloria made a wonderful home for her family and reached out to develop lasting friendships wherever she lived.  Her husband Peter's career took them from Connecticut to California, and eventually to the Chicago area.  It was in Wheeling, Illinois that God led Gloria to start Logos Christian Bookstore.  The store had a broad ministry to the community for many years.
Upon retiring, Peter and Gloria decided to move to the country and have a quiet life.  God had a different plan!  They purchased a dairy farm in rural Harvard, Illinois and started planting apple trees.  Soon, Royal Oak Farm Apple Orchard was born.  Friends and family came from all over to help provide a place for many to enjoy the beauty of God's creation.
Gloria was a gifted cook and the ultimate hostess.  Her passion in life was reaching others with the good news of the Gospel of Jesus Christ.  Her love for God motivated everything she did.  Throughout her life she was a faithful friend, as well as a devoted wife and mother.  She was a prayer warrior, diligent student of Scripture, and avid reader.  If you knew her, you were on her prayer list!  We will all miss her words of encouragement, faithful prayers, and long text messages filled with love, encouragement and lots of emojis.
She was an amazing woman whose light touched everyone she met.
Gloria is survived by her children Renee (Dennis) Norton and Peter (Debra) Bianchini; grandchildren Paul (Meghan) Norton, Sarah (Justin) Bell, Jody Bianchini, Daniel (Jennifer) Bianchini, and Michael Bianchini; great grandchildren Austin, Timothy, Caleb, Katie, Jonathan, and Josie Norton and Andrew and Bryan Bell; brother Eldon Schuler and sister Betty Lawrence.
She was preceded in death by her husband Peter, brother Leland, sister Janice Anderson, and brother Kenneth.
A visitation will be held on Tuesday, September 5th at Grace Church, 500 S Main St, Walworth, WI from 2:30 PM until the time of the service at 4:00 PM, with a dinner reception to follow.
Private family burial will be at Linn-Hebron Cemetery.
In lieu of flowers, memorials may be given to Mt. Zion Christian School, 2330 WI-120, Lake Geneva, WI 53147.
For more information call Toynton Funeral Home at 262-275-2171
The post appeared first on Nelson Funeral Homes & Crematory.