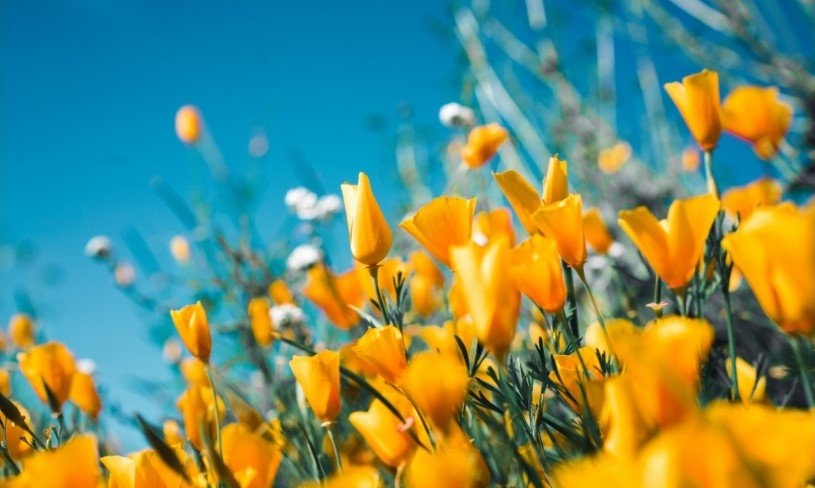 Paul Pepper Sullivan, 84, of Tippecanoe, passed away peacefully on his "Peace O' Green" farm during a winter storm on January 15, 2022, surrounded by his loving family, following a period of declining health.
Born in Akron on March 25, 1937, he was the son of the late William Lawrence Sullivan and Anna Sue (Mudd) Strecker. At the young age of 18, Paul laid eyes on whom would be the love of his life, the former Rebecca L. Burkey. Prior to marrying Becky, Paul honorably served his country in the United States Marine Corp.
After completing his service, he and Becky wed and were blessed with a life of faith, love, and family. By profession, Paul was a gifted plumber. During a winter storm in 1977, Paul and Becky relocated their family from Akron, and created a beautiful life on their farm, Peace O' Green, in Tippecanoe, where he lived his later years of life as a farmer.
Most importantly, Paul was a devoted husband and father, instilling in his children independence, a deep love for the Lord, opening their hearts and lives to those in need, and the value of hard work.
His service in the Marine Corp transcended his own sacrifice, and he was followed by several family members in service to their country, too.
Paul and Becky also felt a calling to love and nurture children that needed support and stability, opening their home and hearts to several hundred foster children. These children were loved and cared for like their own and to this day, hold a special place in the Sullivan family's hearts.
Paul will be deeply missed and cherished by his wife, Becky; his children, Paul "Pepper" (SueAnn) Sullivan, II, Kevin (Lorri) Sullivan, Chris (Bob) Robinson, Colleen (David) Robinson, Kathleen (Sandy) Sayre, Timothy (Cindy) Sullivan, Patty (Michael) Fish, Beth Anne Sullivan, and Rebecca (Keith) Burkey; his grandchildren, Caleb, Keegan, Emily, Gabrielle, McKenna, and Evan Sullivan, Lucas (Jessica) Sullivan, Lindsay (Anthony) Harshey, Alissa (Luke) MacAdam, Kaitlin (Sean) Finnicum, Chandler Sullivan, Bobby (Beth) Robinson, Michael (Shannon) Robinson, Heather (Josh) Phillips, Holly (Jake) Albright, Alexis (Jesse) Thorpe, Jessica Robinson, Amanda (Nate) Kamban, David (Ellie) Robinson, Jonathan (Carly) Robinson, Nathan, Aleena, and Aubreanna Robinson, Erin Sayre, Nicholas (Lexi) Sayre, and Addlyn Sayre, Jordan Sullivan, Timmy Sullivan Jr., Sara (Grant) Speakman, Juliet (Zach) Chaplow, Abigail Roberts, Jessica Sullivan, Sean and Ian Fish, McKaylah (Nevin) Zoller, Jacob Paul and Jonas Fish, Selena Llanes, Keagan Llanes, and Jersey McCurdy.
He was also loved by his great-grandchildren, Abel, Kensington, and Eloise Sullivan, Blaire, Rowan, Solomon, and Marshal Harshey, Shepherd and Meyer MacAdam, Reece, Dillon, and Logan Finnicum, Jenna and Zachary Robinson, Derrek and Camryn Robinson, Kaylee, Ashlee, and Kolton Phillips, Abigail Albright, Lyla, Tytus, Malachi, Silas, and Iris Kamban, Rosie and Jude Robinson, Ford, Emmett, Gwyneth, Knox and Welles Robinson, Eleanor, William, and Reid Charles Sayre, and Evy Speakman; and his sisters, Mary Debrah (Eulis "Bug") Adams and Mary Rebecca (Chester) Eldredge; and numerous nieces and nephews.
In addition to his parents, Paul was preceded in passing by his siblings, Donna (John) Russo, Patricia "Patty" (Tom) Armour, and Billy Sullivan.
Visitation will be held in the Geib Funeral Center, 5600 N. Wooster Ave., Dover OH 44622 on Saturday, January 22, 2022 from 1 to 4 p.m. A service, led by his family, will begin in the funeral home at 4 p.m. Cremation will be cared for following the service and his remains will be returned to his "Peace O' Green".
Memorial contributions in Paul's memory may be directed to Community Hospice, 716 Commercial Ave SW, New Philadelphia, OH 44663.
The post Paul P. Sullivan appeared first on Geib Funeral Home & Crematory.