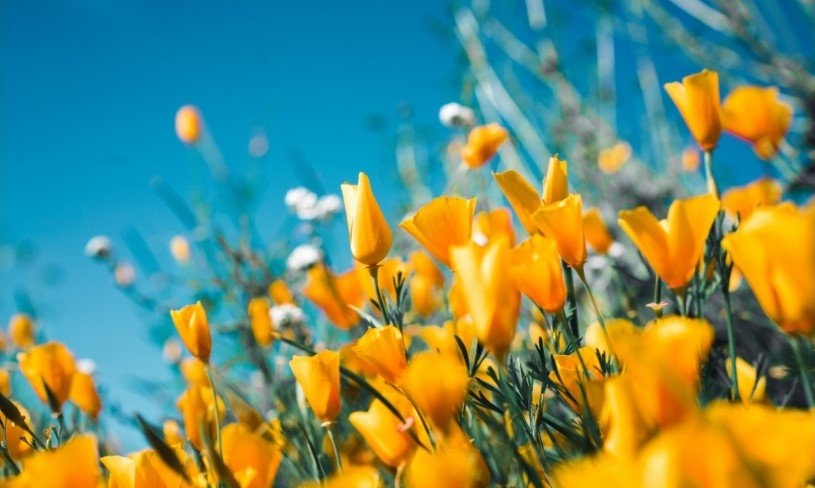 Opal Arlene Smith
On Monday, August 1, Arlene Smith, loving wife, and mother of three children passed away at the age of 94.  Arlene was born in Laurel, Nebraska on November 14, 1927 to Earl and Mary (Krebs) Iler.  She married Ivan Smith on December 23, 1945 in the Laurel Methodist Church.  In 1950 they moved to Illinois, where they would raise their family and spend the rest of their years.
Arlene was a member of the United Methodist Church of Waterman and served as a Sunday School teacher for 25 years.  She was also an active member of the church choir for many years and served as a church trustee.  Arlene was also a member of the Dekalb County Farm Bureau, the DeKalb County Hospice, the Dekalb Christian Women's Club, and a board member of the Clinton Township Library as well as Opportunity House.  Arlene was a volunteer at the DeKalb Food Pantry for over 30 years, a member of the Clinton Home Extension, and she especially enjoyed her participation in the Prairie Echoes (Sweet Adelines) of DeKalb County.
Arlene loved being a wife, mother, grandmother, and great-grandmother.  She especially liked music, cooking, card games, singing, church, and helping out wherever she could.  She is survived by her three children (Richard, Jim, and Julie), two grandchildren (Lisa and Stephanie), two great-grandchildren (Leon and Simon), and her dear sister (Karen Wiedenfeld).  Arlene was preceded in death by her parents, a brother (Earl Leon Iler), and her beloved husband.
Visitation will be held at the Nash Funeral Home, 1001 East Garfield St., Waterman on Saturday, August 13, 2022 from 4-6 pm, followed by a memorial service.
Arrangements by Nelson Funeral Homes & Crematory, www.NelsonFuneralHomes.com or (815) 264-3362.
The post Opal Arlene Smith appeared first on Nelson Funeral Homes & Crematory.