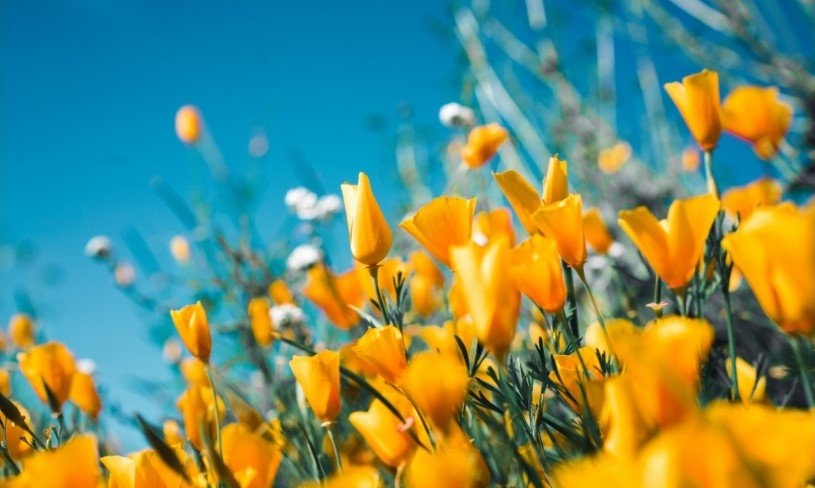 MARY FRANCES NEUHART
MAY 28, 1931 – JUNE 12, 2021
Granbury, Texas – Mary Frances Neuhart passed away June 12, 2021, at the age of 90.
A Memorial Service will be held on July 17, 2021, at 2:00 p.m., at St. Francis Village Protestant Fellowship, 281 St. Clare Drive, Crowley, Texas 76036.
Mary was born in Fort Worth, Texas, to Mr. and Mrs. H. G. Cook.  After graduating from Poly High School, she went to work at Montgomery Ward on 7th Street only to witness the great Trinity River Flood of 1949 as it engulfed the area just days before her 18th birthday.  She grew up attending Sagamore Hill Baptist Church and enjoyed her work with the youth department.
When her first husband was transferred to California, Mary arrived in Garden Grove, CA, where she was the pastor's assistant for Bryan Crow at Euclid Street Baptist Church for over 20 years.  She also volunteered to work on committees, with missions, with youth camps, and even assumed the role of wedding planner, decorator, and coordinator with her lifelong friend, Fern, who accompanied her on several trips to the Holy Land.
In California, she met and married the love of her life, Boyd Neuhart.  After her retirement, their love of travel took them to 48 state capitals.  During this time, they returned to his hometown of Charleston, AR. joining First Baptist Church of Charleston where she continued her work with the Lydia women's group and other church organizations and activities.
Mary enjoyed cooking, entertaining, traveling, music and singing, Christmas, winning games, Hallmark movies, football, and the Cowboys, and watching and feeding birds, especially cardinals. Her greatest loves were her family and friends and witnessing to others to bring them to know Christ.
Mary was preceded in death by her husband, Boyd Neuhart; her parents, H. G. and Ruby Cook; brother, Grady Cook; sister, Bettye Rushing; nephew, Kenneth Jones; and niece, Jill Reyes.
She leaves behind daughter, Joyce Hunnemeyer (Jim); niece, Melody Turner (Charlie); niece, Bonnie Qualls; niece, Connie Pearce (Randy); nephew, Grant Cook; nephew, Ray Massey; cousin, Charles Duke and Joe Don; and many beloved great grandchildren, and great nieces and nephews.
The family suggests, in lieu of flowers, that you make a donation to St. Francis Village Protestant Fellowship, 281 St. Clare Drive, Crowley, Texas 76036.