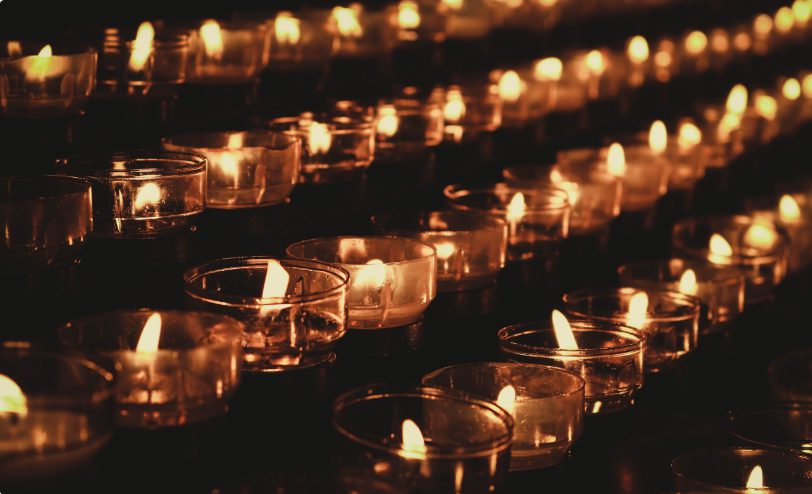 John Papan, 86, passed away July 28, 2021 in Fort Worth, Texas. A visitation will be held on Sunday, August 1, 2021 from 6pm to 8pm at Martin's Funeral Home. A service will be held on Monday, August 2, 2021 at 10am. Interment will follow at Holly Hills Memorial Park.
John was born August 23, 1934 in Hazen, Arkansas to Frank Papan and Anna Senko. John loved is wife Peggy dearly who joined our Lord in 2015.  They enjoyed Country Western dancing and spending time with their grandchildren and great grandchildren.  They also enjoyed traveling together as much as possible.  Their love for one another was unparalleled and they could spend hours dancing, watching a sunset or just admiring God's beautiful earth's creatures, such as birds and squirrels.  John loved feeding the birds every day.
In his younger years, John enjoyed hunting, fishing, tinkering with his automobiles and his tractors. He once created a three-wheeler from a motorcycle front end with handle bars and the backend of a Volkswagen.  He enjoyed driving his children around for hours on his "homemade" three-wheeler.   John was also very fond of the Farmall Tractors and made sure you understood that he was ad Farmall fan and not a John Deer fan.  He loved riding on his tractor and tilling his field even at the age of 86 years.  Riding his tractor was one of his happiest times in his later years.
John retired from Bell Helicopter where he worked as a flight mechanic. He loved helicopters and could tell by the sound of a helicopter which model it was.  He also served two years to our county in the US Navy.
John was the father of 6 children, that he provided well for and raised in the church.  Much of the family time during the children's youth was spent riding horses in competitions, fishing or water skiing, hunting and camping. His children were raised with an example of great work ethic and high expectations.   John will be missed by his loved ones very much; however, we know that he is seated in heaven in his place with Jesus.
John was preceded in death by parents: Frank and Anna Papan; wife: Peggy Papan; son: Johnny Papan; granddaughter: Amy Toombds; brothers: Eugene Papan, Francis Papan, Raymond Papan; brother-in-law: Dwain Crawford.
Survived by twin sister: Cathy Crawford; daughters: Connie Toombs and husband Bob, Jeanine South, Lorie Papan, Mary Badarack and husband Bobby; son: Paul Papan and wife Beverly; grandchildren: Emily Fox and husband Douglas, Jonathan South, Bonnie Freeman and husband Randall, Andrea Presto and husband Andrew Walters, Daryl Johnson, Lauren Fancher and husband Greg, Mark Papan and wife Haley, Chandler Chamberlain and wife Skye, Delaney Witschorke and husband Matthew, and Cory Badarack and wife Caitlin; great grandchildren: David, Eric, Ryan, Ellie, Milo, and Timothy.
Under the direction of Martin's Funeral Home in Granbury, Texas.Under the direction of Martin's Funeral Home in Granbury, Texas.
The post John Papan first appeared on Martins Funeral Home.