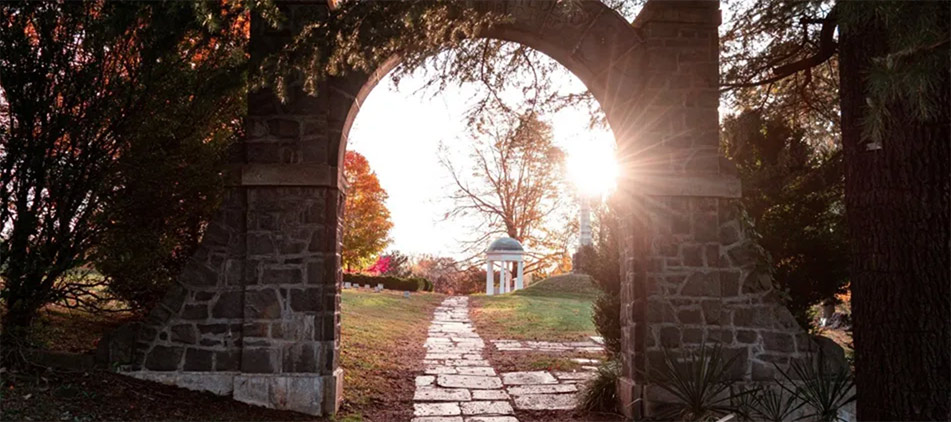 F. Scott Fitzgerald famously tells us that holding two opposing ideas in mind at the same time and still retaining the ability to function is a sign of a first-rate intelligence. Perhaps even more important is the second, lesser-known half of Fitzgerald's quote, in which he encourages us all to, "be able to see things that are hopeless yet be determined to make them otherwise."
James Coursey of Glenview, IL had such intelligence. He lived with the determination to make hopeless things otherwise, for himself and his family. That life ended on June 13, 2021, a result of complications with his ongoing battle with cancer. It was a life of humility, sacrifice, and certainty in a world that has demonstrated anything but.
Jim grew up in Niles Township, north of Chicago: a working-class neighborhood that he once described as populated with, "cops, priests, and mobsters… and sometimes it was hard to tell which was which." He learned the value of hard work and thrift working alongside his father on the elevated ("El") trains as a Conductor for the Chicago Transit Authority (CTA). He also discovered that to leave his childhood neighborhood to make something of himself required sacrifice. That's why, after graduating from Niles Township High School in 1959, at the age of 17, Jim enlisted in the US Navy.
Jim was proud of his service to his country, rising to the rank of Second-Class Petty Officer and serving as a radioman/aircrew on a Radar Super Constellation during the Cold War, part of the Distant Early Warning (DEW) line against Soviet aggression. From 1959 until 1962 he traveled the world and served with distinction, including survival of a 1962 plane crash in inclement weather: Jim walked away with minor injuries while five of his crew mates died. Jim's time in the Navy had a powerful influence on his later years, from his love of country, to his clear-eyed sense of duty and discipline in all endeavors, to his eternal (and often quixotic) pursuit of "a place for everything and everything in its place".
After his honorable discharge, Jim earned a bachelor's degree at the University of Illinois at Chicago Circle. He then joined the sales staff at the college division of Scott Foresman in Glenview. As a young man making his way in the world, he travelled throughout the Midwest bringing new knowledge (in the form of new textbooks) to colleges and universities. It was at this time he also met Patricia Appleby, the Mundelein college co-ed, dancer, teacher, and true love of his life. Pat would go on to hold his heart in her hands for 55 years of marriage.
Jim was never afraid of hard work and pursued a career that took him to the marketing department of the Blue Cross Association. While at "the Blues" he took time to earn an MBA from the Loyola University of Chicago. With two young children running around their suburban Palatine house, Jim found peace and solitude in the Master Bathroom, making this his unofficial home office long before such concepts were popular. After earning his MBA, Jim was recruited by the American Medical Association to become their Director of the Department of Membership Development. His career at the AMA flourished, where he eventually rose to the level of Senior Vice President of Membership and Federation Relations. Jim knew the value of association, of like-minded individuals coming together to make positive change in the world, spending every day of his career in its pursuit.
After his retirement from the AMA in 1999, Jim embraced the second true love of his life: fly fishing. This passion took him across the country and off to various corners of the world in pursuit of cold water, open casts, and fish that were "big and dumb". Jim's passion for fishing led to a deep concern for natural conservation. He routinely volunteered his time and labor to support streambed preservation efforts and served for a time as president of the Elliot Donnelly chapter of Trout Unlimited. He also volunteered with the Maine Township Office of Emergency Management.
Jim is survived by Patricia, his sister Helen Burton, and his children Colleen Coursey and James Nicholas Coursey. He will be remembered as a man who took every one of his responsibilities seriously-be it work, family, or community-because he was driven by a sense of honor, compassion, and humility. That's because Jim never forgot his modest beginnings, nor the effort necessary to make your way in the world and care for your family. While not flashy, Jim lived a first-rate life that serves as a hopeful example for us all.
If Jim were here now, he would comfort us with his favorite line from Max Ehrmann's 1927 poem The Desiderada, reminding us that, "the universe is unfolding as it should." In that same poem, Ehrmann reminds us that, "with all its sham, drudgery, and broken dreams, it is still a beautiful world. Be cheerful. Strive to be happy."
In lieu of flowers, the family asks that you send donations to Trout Unlimited. Please go to <https://www.tu.org/get-involved/donate/ways-to-give/memorial-honorary-donations/> for information on how to make a memorial gift in Jim's name. A visitation will be held Thursday, June 17, 2021 at Smith-Corcoran Funeral Home, 1104 Waukegan Rd. Glenview IL., from 3:00-7:00PM. Funeral services will be held privately. For more information please call 847-901-4012.
The post James William Coursey appeared first on Smith-Corcoran.