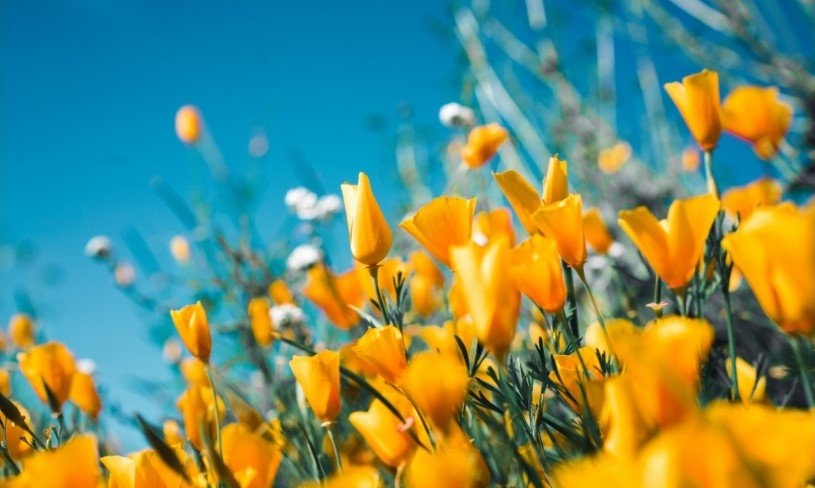 Aaron Richard Funk, Jr., 99, a loved and respected World War II veteran, passed away October 23, 2022, following a period of declining health.
Born in New Philadelphia on August 29, 1923, he was the son of the late Aaron Richard and Martha Marie (Manges) Funk, Sr.
After graduating from New Philadelphia High School in 1941, he was drafted into the U.S. Army, during World War II, on January 19, 1943. He was stationed in England, where in 1945 he crossed the English Channel into France. He marched with his unit through the streets of Paris in a huge parade when the American forces regained control of Paris from the Germans. In 1945, Aaron went with his artillery unit from France to Luxembourg. He was in an anti-aircraft battery and was assigned to a radar search lite detection unit. He also served as a Jeep driver and was the bugler for Battery B 226 Anti-Aircraft Battalion.
He received his honorable discharge on January 9, 1946, receiving the Good Conduct Medal, American Campaign Medal, European African Middle Eastern Campaign Medal, and three Bronze Stars and the World War II Victory Medal.
In March of 1946, Aaron joined The American Legion as a member of Post 139 in New Philadelphia. He served as Post Commander from 1952 -53; Tuscarawas County Council Commander from 2001-02; and Legion Post and Post Adjutant numerous times. On March 15, 2015, Aaron was presented a certificate from The American Legion National Headquarters in grateful appreciation for faithful and dedicated allegiance to the ideals of the American Legion. In 2019, Aaron also was selected as the Veteran of the Year by the American Legion, Tuscarawas County Council. He was a member of the local legion for more than 70 years.
In May of 1948, Aaron married his late wife, the former Marjorie Elizabeth Eichel. Marjorie and Aaron had known one another since the first grade. Both played in the New Philadelphia High School Band, and both went on to serve the United States of America during World War II. Aaron was a tuba player at New Philadelphia and continued playing throughout his lifetime in the Alumni Band.
In 1970, Aaron received a broker's license and formed a partnership with his father selling real estate and insurance. He didn't want to "wear two hats" so real estate became his profession of choice. He retired from Century 21 Franchise at age 91. He was the area's oldest active real estate agent at the time.
In addition to the legion, he was a member of the New Philadelphia VFW Post #1445, the New Philadelphia Lions Club, and the First United Church of Christ in New Philadelphia. Additionally, Aaron was an active member of the Tuscarawas County Senior Center, The Forty & Eight, an honor society of American veterans, and the Tuscarawas County Stamp Club.
Aaron is survived by 2 nieces and 2 nephews; several cousins; special cousin and caregiver, Jeffrey Funk; and caregiver and friend, Bonnie Jacobs.
In addition to his parents and wife, Aaron is preceded in death by his two brothers, Wilford and Ivan Funk; 3 nieces; and dear friend and caregiver, Sandra Schrader.
The Rev. Jeff Gerber will officiate a graveside service in Evergreen Burial Park at New Philadelphia on Thursday, October 27, 2022 at 11 a.m. where the New Philadelphia V.F.W. Post #1445 will render military honors. Mrs. Cheryl Graham will play taps for the honors service.
The post Aaron R. Funk, Jr. appeared first on Geib Funeral Home & Crematory.