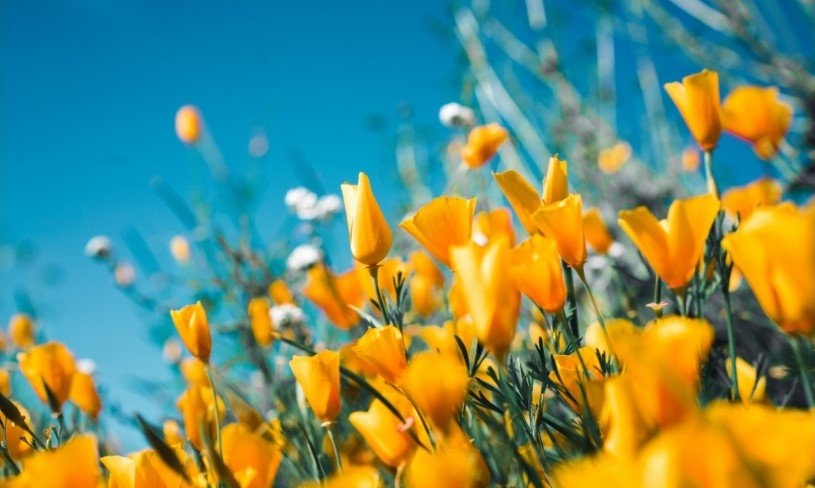 "Roll on eighteen-wheeler roll on". William "Bill" J. Behrens, Sr. age 79, of Yorkville, IL passed away at Seasons Hospice and Palliative Care on April 4, 2022, with his loving family at his side. He was born on April 10, 1942, the son of William and Sarah (Sommer) Behrens.
Bill united in marriage on March 25, 1961, to the former Jo-Anne Davis. They spent the next 59 happy years together building and loving their family. Bill and Jo-Anne began their life together in a beautiful farmhouse and then moved into town where they spent the next 40 years. During that time Bill not only took care of his family but the neighbors around him. He was often seen shoveling snow on the coldest of days to ensure his neighbors had a clean driveway when they arrived home. Bill showed many selfless acts of love and service.
Bill began his trucking career at a young age driving for Ivan Anderson Trucking. He later drove for Prestcrete and Homer Dickson. Eventually, he became an over-the-road driver, visiting 48 states in his time as a truck driver. Bill received the Million Mile truck driving award for his outstanding career. Those who had the pleasure of riding with Bill for some of his trips would hear the saying "Get in, sit down, shut up, and hold on", before they took off! For many years he helped his father and mother-in-law Thomas and Evelyn Davis with farming. He had a love for tractors and tinkering.
After retirement, Bill started a garden to keep himself busy. It quickly grew, taking over nearly half of the backyard. He enjoyed the outdoors and sharing his abundance with neighbors and family. Bill was known to be a jokester filled with witty one-liners that could make the entire room fill with laughter. He was a loving husband, father, grandfather, brother, and uncle.
He was a member of Immanuel Lutheran Church, Yorkville, IL. He served as a deacon, bell ringer, usher, and council member. In his later years he enjoyed making coffee for the congregation between services. In his younger years he played on the church baseball team. He also enjoyed bowling and getting together with family for holidays, picnics, and campfires. He was the true life of the party. Bill enjoyed camping with Jo-Anne both locally and across the country on their many vacations, often returning with lively stories of their travels. His most prized possessions were his flat-nose Peterbilt and his Chevy Duramax.
Bill is survived by his daughter, Wendy (Sean) Drane of Plano, IL; his son, William "Billy" Behrens Jr. of Yorkville, IL; his grandchildren, Dr. Thomas Strause of Louisville, KY, Brittany Strause (Noah Cawiezell) of Muscatine, IA, and Liam Behrens of Yorkville, IL; his sisters, Rose King of Yorkville, IL, Shirley (Mac) Cunningham, of Killeen, TX, and Mary Hutzelman of San Diego, CA; his brother, Joe Behrens of San Diego, CA; his sister-in-law, Connie Worley of Plano, IL; his many nieces and nephews; as well as his canine buddies, Missy and William.
He was preceded in death by his wife, Jo-Anne Behrens; his parents, William and Sarah Behrens; and his brothers-in-law Darrell King and Earl Worley.
The family would like to thank Seasons Hospice in Palliative Care in Naperville, IL for making Bill comfortable in his final days.  Great thanks are also given to Naperville Senior Center Adult Day Care and Fox Valley Older Adults who supported the family in keeping Bill safe in his home.
A Funeral Service will be held at 10:00 AM on Monday, April 11, 2022 at Immanuel Lutheran Church, 10104 Immanuel Road, Yorkville, IL.  Interment will follow in Immanuel Lutheran Cemetery, Yorkville, IL.
Friends may visit from 1:00 PM until 4:00 PM on Sunday, April 10, 2022 at Nelson Funeral Home, 1617 North Bridge Street, Yorkville, IL.
In lieu of flowers, donations can be made to Immanuel Lutheran Church or the American Heart Association.
Arrangements by Nelson Funeral Homes and Crematory, www.NelsonFuneralHomes.com, 630-553-7611.
The post William J. Behrens Sr. appeared first on Nelson Funeral Homes & Crematory.