Shirley Elwanda Henderson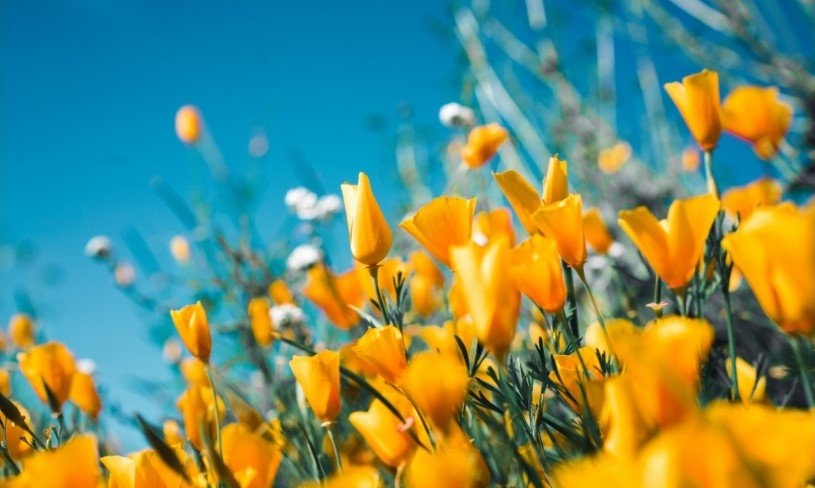 Shirley Elwanda Burgess Henderson crossed the River Jordan into the arms of her Savior on Tuesday, April 4, 2023, at the age of 90 years old. She was born on October 28, 1932, in Tuckerman, Arkansas, to Crawford Edward and Lura Mae Huskey Burgess.
She was predeceased by her parents, an infant baby girl, brothers, Eugene, John Thomas, Zeke Que, Neil Edward, and Wayne Boyce Burgess, and sisters, Lura Venita Turner, Letha Mae Jones, and an infant girl.
She is survived by her daughter, Cynthia Gentry (David), of Weatherford, Texas, her son, Joe Henderson, of Benbrook, Texas, grandsons, Ryan Gentry (Rachel), of Benbrook, Texas, Adam Gentry (Naomi), of Weatherford, Texas, and honorary grandson, Andrew Gentry (Nikki), of Arlington, Texas.
Elwanda was blessed with four great-grandsons:  Ethan, Owen, and Anderson of Weatherford, Texas, and Levi of Benbrook, Texas, and one honorary great-grandson, Russell, of Arlington, Texas.  She was equally blessed with one great-granddaughter, Emily, and two honorary great-granddaughters, Ellis and Kate of Arlington, Texas.
Also surviving Elwanda are her sister, Glenna Clements, of Arizona, her brother, Jerry Burgess, of Arlington, and numerous nieces, nephews, and cousins.
Elwanda lived in Arkansas during her younger years, attending school in a one-room school house and picking cotton. She loved her time there and visited there frequently as an adult.  Her family moved to California when she was a teenager.
She met Roy after he graduated from high school and they only dated a couple of times before he entered the army.  She moved to Michigan to live with her sister, Letha, and brother-in-law, Frank. But Roy found a way to see her.  With only a few months left in the army and believing that he wouldn't be shipped out for such a short amount of time, they got married in 1951…and he was promptly shipped to Germany. He called her on the phone and told her he loved her.  She was in a room full of people and rather bashful, so she said, "I do you, too!" On their anniversaries, she would cut out a funny comic strip that related to them, change the names of the characters, and write, "I do you, too!"  He saved every one of those.
When Roy surrendered to preach and entered the seminary in 1960, Elwanda began piano lessons in preparation for being a preacher's wife.  They served in five churches, three Texas towns, over a period of more than 50 years.  Elwanda was the pianist in all but the first church.
Elwanda attended Trinity Valley Baptist Seminary in Kennedale, Texas, and received a diploma in Religious Education in 1966.  In later years, she was a substitute teacher for that same class.  In 1997, she received an Honorary Doctorate of Christian Education and for being a supportive pastor's wife.
In her later years, she often heard from or saw former Sunday School children.  They all commented what a great Sunday School teacher she was and how much she had taught them.  I remember how she ended all her Sunday School lessons…"and NEXT week we'll find out what happened!"  We couldn't WAIT until next week.
Elwanda was truly lost when Roy passed away.  But she and her sister Letha got together and spent six months in Texas and six months in Michigan for several years. This worked out very well…until the pandemic hit and we felt it wasn't safe for them to travel.  Letha stayed in Weatherford for about three years.  Elwanda was heartbroken when Letha returned to Michigan and died a few months later.
Here are a few interesting facts about mom:
*Mom was gullible…she believed EVERYTHING she was told…so we told her some good ones!
*She was famous in her family for often doing a "movie star" pose whenever her picture was taken…her left hand on her hip and her right hand on the side of her head.
*She was funny…but didn't realize it.
*She was always surprised when she realized people liked her…she never understood why.
*She hated when I blew the paper wrapper on the straw at her…so that's why I did it.
*And if she couldn't think of anything to say, she would just go you "Do-Do!"
Special thanks to Brookdale Assisted Living…she was the social butterfly who visited every table in the dining room before sitting down for a meal, and then wondered why she was served last.
And special thanks to her neighbors…Sue, Rajaa, and Mo and to the Encouragers of Victory Baptist Church.
She will be missed.
Visitation is Tuesday evening, April 11th, from 6:00 – 8:00 at Biggers Funeral Home.  The Funeral Service is Wednesday morning, April 12th, at 10:00 at Victory Baptist Church in Weatherford, Texas.  Burial is at the Dallas Fort Worth National Cemetery in Arlington, Texas, at 2:30.
The post Shirley Elwanda Henderson first appeared on Silver Oaks Funeral & Cremations.