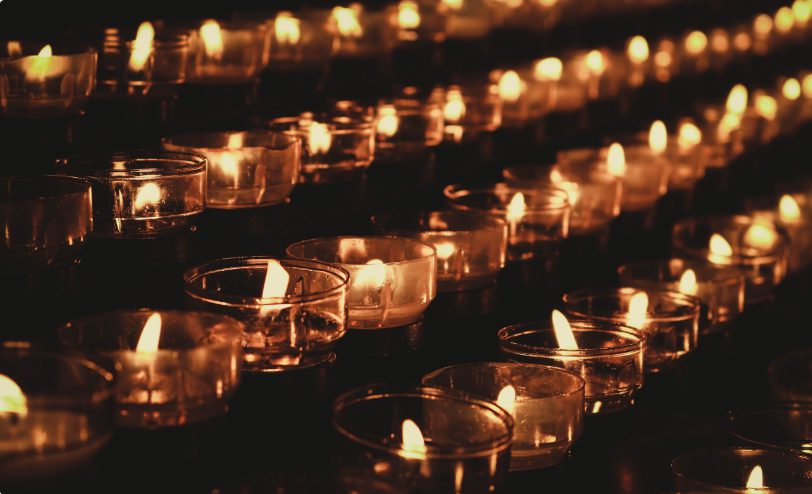 Sally Cleveland, a long time resident of Hood County and member of Acton Methodist Church, passed away peacefully at her home on February 15th, 2023. She was 95 years of age.
Sally was born in Ft Worth, Texas, to Harry and Mamie Douglass. She was 14 years younger than her sister Nancy. Being a surprise to her older parents, Sally was the apple of her father's eye.
Sally was a very precocious child, and loved to go fishing and pal around with her Daddy, who she had wrapped around her finger at an early age.
After World War II, she met her future husband and soulmate, Courts K. Cleveland, Jr. He was an owner of the "C & C Candy Company", where she worked for about 30 years. She essentially "ran" the candy company for decades, and eventually the two of them were married on June 18th, 1980.
She often recalled with a big smile the day Courts invited her to meet his family. She thought he had said they were going to Grand Prairie. Later she discovered he had actually said Granbury, which would eventually become their beloved home town in Hood County.
Courts was the love of Sally's life. The two of them loved to dance. Sally loved to dress up in fine clothes and jewelry, and go out on the town. After they settled in Granbury, for about 25 years, Sally was a Founding member of the "Wednesday Ladies Club", which hosted an annual "Style Show". She was the Master of Ceremonies of the yearly gala event for over twenty years, proving to the community she was in fact quite an "entertainer".
Courts and Sally were members of Acton Methodist Church, and founding members of their beloved 50-50 Sunday School Class, which met in the historic White Chapel, where Courts had been christened as an infant.
Sally was a beloved daughter, wife, mother, grandmother and great grandmother. She had a kind heart and a beautiful spirit. She cared deeply for others with much more than just words, she was a loving soul. One never had any doubt where Sally stood on issues, she was very direct and honest in her words. She always had a beautiful smile, was full of laughter and always brought out the best in others. There was not a bashful bone in Sally's body. More than anything else, even chocolate, Sally loved the Lord Jesus Christ. She and Courts both lived their strong faith and walked with the Lord daily.
Sally was a very generous philanthropist and supported many local, regional and national causes. In Hood County, besides her church, she was a major supporter of Mission Granbury, the Granbury Theatre Company and People Helping People, along with many other causes too numerous to mention.
Sally is preceded in death by her parents Harry and Mamie Douglass, her beloved husband Courts Cleveland, her sister Nancy Pierce and her son Daniel Merle Towns. She is survived by her granddaughter Mamie Towns, her grandson Cass Towns, great grandchildren Sonja Winter Towns, Lezlie Rowan Towns and Audrey Willow Towns, her nephews Doug Pierce and George C Pierce, Jr and their families, along with many other nieces, nephews, grandnieces and grandnephews.
Sally lived a wonderful, story-book life and Heaven is now a happier place with Sally in it. She will be missed by all of those she has come in contact with in her life, and her passing leaves a big hole in the hearts of many.
Sally, we all love you so dearly!
Service: 11:00 AM, Tuesday, February 21, 2023, Acton United Methodist Church with interment to follow at Acton Cemetery.  Visitation: 6:00 PM to 8:00 PM, Monday, February 20, 2023, Wiley Funeral Home Chapel under the direction of Wiley Funeral Home.
The post Sally Cleveland first appeared on Silver Oaks Funeral & Cremations.