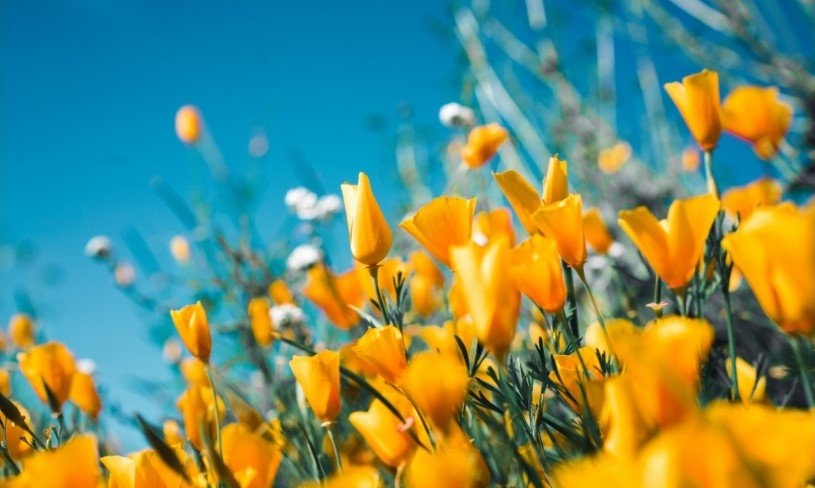 TEACHER, LAWYER, PROSECUTOR, JUDGE
Paula Evelyn Lopossa
February 21 1944 – March 15, 2023
A principled woman with a strong commitment to the rule of law, Paula Evelyn Lopossa began her career as a schoolteacher before attending law school and becoming a local prosecutor and then a federal prosecutor.  She then shifted gears and became a well-respected judge in Marion County, Indiana.
Paula passed away peacefully on March 15, 2023 in Naperville, Illinois after a long battle against Alzheimer's disease.
Born on February 21, 1944 at Fort Benning, Georgia. Paula then moved with her family to Pekin, Illinois, a rural community in central Illinois.  She attended school in the Pekin school system from kindergarten through 10th grade and then moved to Berkeley, Illinois, near Chicago, with her family.  She graduated in 1962 from Proviso West High School in Hillside, Illinois.
Paula attended Millikin University in Decatur, Illinois and earned a Bachelor of Arts degree in English in 1966.  She taught high school English in Decatur for one year before returning to school in 1967 to pursue a master's degree from Indiana University.  After her graduation in 1969, Paula decided to pursue a law degree.  So she moved to Indianapolis and taught high school English by day at Arsenal Technical High School in Indianapolis while attending night law school at Indiana University Law School-Indianapolis.
After graduating from law school in 1973, Paula opened a private law practice in Marion County, Indiana.  She then joined the Marion County Prosecutor's Office in 1975 trying major felony cases.  During the two years she worked as a Marion County prosecutor, she had 60 jury trials and won 98 percent of those cases.
In 1977, Paula was appointed to be an Assistant U.S. Attorney for the Southern District of Indiana. Assigned to the criminal division, Paula prosecuted violations of federal criminal laws primarily tax and white collar offenses.  Paula spent more than 11 years as a federal prosecutor, and she argued more than 25 jury trials and 10 cases before the U.S. Court of Appeals for the Seventh Circuit.
By 1989, however, Paula wanted to take her career in a different direction: Serving as a local judge.  While walking to and from her work at the U.S. Attorney's office, Paula struck up a friendship with a young law clerk for a federal district judge, and then, six years later, that clerk was elected governor.  Paula approached Evan Bayh about a job opening in state government that could help her set the stage for a judicial run.  The result: In February 1989, Paula was appointed to be the Hearing Judge/Executive Secretary for Indiana's Alcohol Beverage Commission.
In 1990, Paula ran for judge of the Marion County Superior Court.  She the won the election.  Over the next six years, Paula presided over many felony trials because her court was one of the high-volume courts in Indiana.
While a Superior Court judge, Paula believed that fair treatment from a judge would help defendants understand their own responsibility for their behavior.  "What I see as a goal is behavioral change in the persons who come before this court," Paula told the Indianapolis Star newspaper in 1993.  I believe very few members of the human race are truly evil people. I still believe that after being a prosecutor and being a judge."  Paula also was determined to erase any perception for those in her courtroom that the police, the prosecutor and the judge were all on the same side.
Those who worked with Paula observed that her greatest strength was her ability to view each individual standing before her as a human being.  That mindset did not prevent Paula from imposing stiff prison sentences in situations where she felt such punishments were warranted. Her friends and colleagues often described her as compassionate, concerned and fiercely independent.
Paula later was appointed by another Indiana governor, Frank O'Bannon, to serve as a small claims court judge in Center Township in Marion County, and she won election to four-year terms in that role in 1998 and again in 2002.
Outside of work, Paula enjoyed a variety of activities, including serving on the board of the Indiana State Museum Foundation, volunteering in the local Big Sisters program and swimming regularly at the natatorium at Indiana University-Purdue University at Indianapolis.
Paula is survived by her brother, Rick (Cheryl Meyer) Lopossa; two nieces, Lori Lopossa (Pete) Kramer and Kerri Lopossa (Craig) Sloan; five grandnephews and grandnieces: Nicholas Kramer, Aidan Kramer, McCarthy Sloan, Kathryn Sloan and Mallory Sloan; and five cousins.
Private services were held.
Arrangements by Nelson Funeral Homes & Crematory, www.NelsonFuneralHomes.com or 630/553-7611.
The post Paula Evelyn Lopossa appeared first on Nelson Funeral Homes & Crematory.