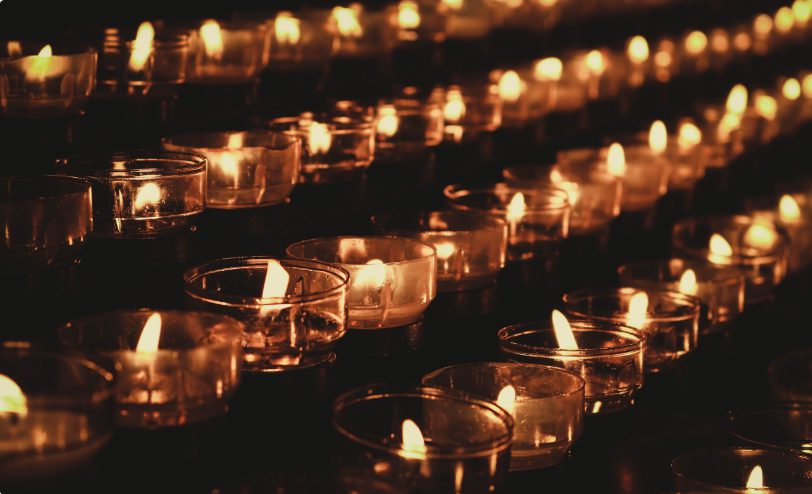 Melvyn Leroy Podell, known to all who loved him as "Mel", peacefully traded this earthly life for his heavenly reward Monday, February 13, 2023.
Celebration of Life:  2:00 p.m., Saturday, March 4, 2023, in Biggers Funeral Chapel, 6100 Azle Ave.,
Lake Worth, Texas 76135
Born to Jay & Fay Podell March 16, 1931, Mel spent his childhood years growing up in Neptune, New Jersey.  After moving to Texas, and later settling in the small town of White Settlement with his then wife, Muriel, he became a well-respected entrepreneur in multiple fields of business. Mel was the enterprising young proprietor of "Mel's Fina" on White Settlement Road for many years and was a well-respected asset to the entire community he so graciously served. Often Mel performed auto work or gave gas to people he felt were in need. He regularly contributed to the citizen, schools, and other businesses of White Settlement in any manner he could.
Mel later traded in his thriving gas station for an adventurous mountain life in Colorado, where he and his second wife, Shirley, owned and operated several Motels and Bed & Breakfasts.  Most notable in Mel's long list of lodging establishments, was the historic, picturesque Onaledge Lodge in Manitou Springs, CO. Together, he and Shirley lived on property and worked around the clock to perform all the tasks required to ensure their guests enjoyed a comfortable, flawless, and memorable stay in Colorado. Quite the renaissance man, Mel cooked gourmet meals, manicured the landscaped grounds, and provided a warm, welcoming presence for the patrons of his beloved Onaledge on a daily basis.
After a move back to White Settlement, and the untimely passing of Shirley, Mel became reacquainted with longtime family friend, Gilda Weatherly. They soon married and built a life of service to each other and those around them. Their combined generosity often provided housing, food, care, and stability for various loved ones.
Mel had a passion for all forms of art and particularly enjoyed painting.  He was incredibly creative, inspired, and talented at anything he chose to do, and seemed to do everything with extraordinary ease. Mel delighted in holiday decorating, both his Bed & Breakfast and later his other homes, to considerable extremes for any season, especially his favorite holiday of them all, Christmas.  People drove from miles away and looked for and to seeing the spectacular displays he created each and every year.
Possessing all the qualities of a respectable businessman, honesty, integrity, humility, and personality- Mel deservedly enjoyed a prosperous professional career. Although he was occupationally successful, Mel felt, and the people around him would agree, that his greatest satisfaction and truest rewards in life stemmed from his immeasurable generosity, his unwavering philanthropy, and the love of his incredible family. It was Mel's heartfelt compassion and loving spirit that made him such an endearing person and exemplary human to all that had the immense pleasure of knowing him. Mel always had a kind word and a smile on his face for everyone he encountered.
Mel was preceded in death by two brothers, Alfred Podell & Wayne Podell; two sisters, Barbara Shearer & Joan Zuydwegt; and two previous spouses, Shirley Podell & Muriel Kevil.
He is survived by his wife and faithful caregiver of 19 years, Gilda Podell; son & wife, Rand & Linda Podell; son & wife, Mark & Cathy Podell; and, daughter & husband, Lori & Gene Hatcher; also survived by Adam Kevil; Priscilla Kevil; Melony & DeWayne Childress; Melisa & Jeff Hogan, and 7-year-old, self-proclaimed best friend, Rendyn Sloan. In addition, an unfathomable number of beloved grandchildren, great-grandchildren, nieces, nephews, in-laws, and friends. He loved them all deeply and considered everyone family.
While we're all sadden by Mel's absence here on earth, we're rejoicing that he is now pain free, once again made whole, and reunited with loved ones at his eternal home in heaven.
The post Melvyn Leroy Podell first appeared on Silver Oaks Funeral & Cremations.